There's no doubt about it. For so many people, times are tough. With Covid-19 still present and many locations shut down, it is increasingly tough to make ends meet. With the holidays also coming up, many people are looking to cut out as many luxuries as they possibly can. Cable and subscription services can really weigh down your budget, which can be a big problem for many. Luckily, if you have a wi-fi connection, you don't have to worry about staying entertained. There are numerous apps that allow you to enjoy TV shows, movies, and more without having to pay a fee. Best of all, these apps are totally legal, so you don't have to worry about any fines or frightening cease and desist letters.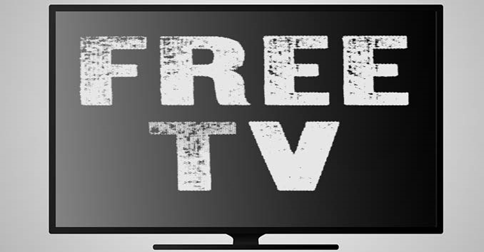 1. Tubi
If you prefer the typical streaming setup then you might consider trying out Tubi. This app offers a very similar setup to Netflix, which might make you feel comfortable as you browse the content. You will find everything from old school TV shows, to movies that were actually quite popular when they were released. There are even reality TV shows and some of your favorite talk shows from the 90s. The content changes monthly, so you won't find yourself going through the same list and feeling bored. You will even be able to search based on some of your favorite channels. Spoiler alert, fans of Hallmark movies will definitely get a kick out of this app.
2. PBS Kids
With kids in the home, it might hard to find quality content to share with them. Luckily, your favorite PBS network has its very own app. All you have to do is sign up for an account and your kids will be ready to go. You can download the PBS Kids app on just about any device too, which will come in handy if your child has their own tablet or TV. This app provides children with a 24/7 live stream with a lineup that suits a variety of age groups. If something is on that your child doesn't quite care for then you can also move to a specific show they do like. You will find full-length episodes on the app as well as shorts. Of course, PBS Kids also has a game app that accompanies the TV app. If you want to provide even more educational content for your kids then you might also like the PBS app, which is also free.
3. Crackle
If the variety on Tubi isn't to your liking, or you simply want more options, then you might try out Crackle. This is another app that offers an assortment of programs and is set up very similar to streaming websites like Netflix and Hulu. You will be surprised by the variety of options on this app too. You will find old movies, new movies, and a whole lot of B rated movies. You will also find some TV shows that you may have clung to while you were a kid. This makes Crackle a lot of fun to browse through. Like Tubi, the content is always changing, so you'll have lots to choose from if you stick with it.
4. Xumo
When it comes to cable vibes, Xumo is going to be the channel you want to go for. This channel offers an assortment of different channels that would actually be included with your cable subscription. Of course, you're not going to get everything you may want out of this app, but for free, you're going to a great selection. You can surf options from popular channels, discover new channels, and so much more. There are options for kids, foodies, sports fans, reality TV lovers, and those that just want to find something to listen to while they clean. You can check out their channel options before you even click the download button, too.
5. Pluto TV
Another app that is going to give you cable vibes is Pluto TV. Although Pluto TV does offer popular options as well, especially when it comes to news broadcasts, you're also going to find a lot of interesting channels. For instance, you can find multiple MTV channels, a channel primarily dedicated to Doctor Who, and so on. There is bound to be a least a couple of channels for every viewer, so giving up cable won't be as hard as you thought.
6. Crunchyroll
Anime fans will find a whole world of content that will keep them busy for long periods of time. This streaming service is largely free, but you can pay to remove commercials and so on. The app is designed to bring you some amazing anime options, so you will find movies and series that are popular. You will also find a few options that you might not otherwise be able to see on regular TV. Crunchy roll offers dubbed content, content with subtitles, and a few options that are still in their native tongue. So, make sure to explore and enjoy. You probably won't miss cable after checking out this app.
7. Twitch
Gamers hoping to find a little connection with fellow gamers during quarantine will love this channel. Twitch offers a lot of great content that speaks to a wide assortment of gamers. For starters, you can watch a wide variety of games being streamed. This is perfect for checking out a game before you actually want to take the leap and buy it. If video games aren't your thing then you're still going to find an assortment of things to check out. For instance, one of the largest Dungeons and Dragons broadcasts is offered on Twitch. You will also find other board games played online. This app is not only entertaining but can help you save money by allowing you to skip games that aren't as cool as you thought.
8. IMDb Freedrive
If movies are your thing then you will love the IMDB Freedrive app. It is totally free and offers a huge selection of movies. This app is amazing for anyone that loves old films, but you will also find some modern-day hits too. The movies on the app do change from time to time, so if you see something you want to watch then you might not wait around to watch it. There are also commercials to get through, but if you don't mind this then the free content is definitely worth it.
9. Roku
A lot of people already have a Roku device, but did you know there is also a Roku app? You don't have to own a Roku to use the app either, which makes it incredibly efficient. The Roku app offers a lot of amazing movies, TV shows, and more. You will find the content changes monthly which will allow you to enjoy more entertainment as time passes. This app features a huge library too, which content for children and adults, which will allow you to bond over movies with everyone in the family. Roku will even send you emails to let you know about new content, which will make planning your free time even more efficient.
10. Plex
Plex is another great way to bring media into your home. With over 80 channels to choose from, you should be able to find entertainment every day of the week on this app. This app does stand out from the crowd though. Although it does offer great TV and movie content, you will find that the app will actually allow you to bring your own content into the app, so you won't have to swap back and forth. Apart from that, the user interface is very simple, which will make it easy for even the kids to use.
Without a doubt, you don't really need to pay for cable in this day and age. There are so many programs available that will help you find enjoyment with just an internet connection. These ten apps are only the beginning of the free content available to you, but they certainly will keep you busy for quite some time.