Amazon Prime Day is coming up fast! This year, you'll see deals on everything under the sun on July 15 and 16th, so make sure you're ready to jump on the deals as they come to you. This year, you'll find a wide assortment of deals to choose from, which might bring some convenience and joy to your life. Of course, as with any sale, you should check out deals from competitors before you buy. These ten categories are bound to be the hottest deals on Prime Day, so you might want to do some research now so you're ready to click "Buy Now" when Prime Day arrives. So, make sure your budget is ready for the biggest sale of the year after Black Friday.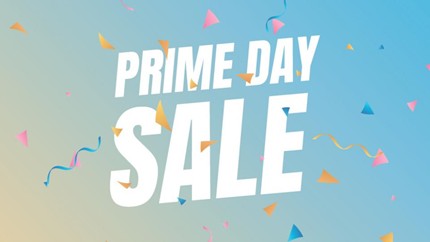 1. Amazon Products
It goes without saying that Amazon is going to try to boost their own products on Prime Day. This is great for anyone that loves Amazon products, as you will certainly be able to find everything to make your home and life a lot more convenient. You will most likely find the best deals on the newest additions to the Amazon family. However, older generations won't fail you when it comes to discounts. So, feel free to shop around for Kindles, Firesticks, Echoes and so much more. You probably won't be able to find deals on these items elsewhere, so if there is something you just can't wait for then the sale price is probably going to be your best option.
2. Smart Home Devices
Smart homes are the future, which is why Amazon is offering some of the best deals on the gear you need to make your home so much better. This Prime Day, you'll find a wide assortment of options, so you will need to broaden your search if you're going to find everything you need. Some of the most common items to check out will be garage door openers, security systems, and robotic vacuums. Security systems, in all forms, will be some of the hottest deals though. So, you should be able to find a camera system, as well as extra security measures like a doorbell that works to record your front porch while also allowing you to communicate without opening the door.
3. Apple Gear
If your phone or tablet isn't cutting it anymore, then you might want to take some time to check out all of the Apple sales that you'll find during this Prime Day. Apple generally isn't one of the sales options during this time, so you might want to keep up to date on the latest deals to ensure you'll find some of the lowest prices of the year. You will also be able to find a huge selection of older models as well as new models. Your best option is going to be items like phones and watches, as Amazon won't want too much competition with their own tablets. All the same, if you're an Apple fan, you'll probably find something to celebrate while shopping this mega sale.
4. Fitness Technology
Fitness technology is still very trendy and there are many brands trying to light up the market. Amazon is definitely noticing this trend, which is why you're bound to find some awesome deals on fitness technology. There have been many rumors that Fitbits will be a remarkable price during this sale, so you might want to shop around so you already have an idea of prices before Prime Day begins. Of course, Fitbit isn't the only tech you'll find. You might look for off-brand heart monitors and so much more. You might even find deals on new workout technology, that will help you get fit faster. If you're lucky, you might find yourself with everything you need to get your health in order quickly.
5. Televisions
Amazon is known for its television sales. Prime Day shouldn't leave you disappointed either, as there will be tons of deals on all sorts of televisions. If you're looking for upgrade material, then you might want to start out searching for deals on 4K TVs, as these will certainly be some of the most popular items around. Of course, there should be deals on just about any smart TV you might consider bringing home. Unfortunately, these television deals aren't going to last long, so you'll have to be fast in order to get the savings. At times, this can be a tactic to get people to buy items that aren't really low in price. So, you might want to do research ahead of time to make sure you're prepared to know what will save you money and what won't.
6. Baby Gear
Parents and those expecting will love all of the deals you'll find on baby gear during this sale. Amazon is known for dropping lots of odds and ends for the tots in our lives, so you should be able to stock up on just about everything under the sun. Some of the more common items are baby furniture, like swings and even bassinets. You will find plenty of toys to help with development. So, you might want to stock up on some of the larger items for your child. On top of that, you'll find a wide array of sales on onesies, bottles, first aid kits and all of the odds and ends you'll need to bring your little one into the world and maintain their happiness well into toddler years. Unfortunately, diapers will be a hit or miss, so you might keep your eye out for a good deal, but you still shouldn't get your hopes up.
7. Amazon Subscriptions
Although you won't be able to save money on an Amazon Prime subscription, you will be able to find some great deals on subscription services related to Amazon. For instance, Audible, Amazon's audiobook subscription service will be offering some great deals for users hoping to start up the service. This service already gives you one free audiobook a month, with rollover books if you don't choose anything, so you'll already be making out. Another service to look into is Amazon pantry, which offers free shipping and low costs on items that you use every day in your home. Finally, Amazon Music will be offering two free months when you sign up for the family plan. This will keep everyone entertained with music from just about every genre available.
8. Beauty and Health Products
If you're running low on beauty and health supplies, then you'll be happy to know that Prime Day will help you stock up for the rest of the year. This day is pretty famous for offering so many different random things, so you will easily be able to find numerous supplies that will suit your needs. Of course, you won't be able to see if your favorite brands will have a sale until Prime Day arrives, but you might find some sales on items that you have wanted to try. If you're not dedicated to a brand, then you should be able to try something that will suit your needs. This is especially true when it comes to supplements. However, you might also get lucky and find cosmetics, lotions, and soaps that will help you feel more confident about the person you are.
9. Entertainment
Another common item that you will find is entertainment. You might not run into great deals on consoles, but you're certain to find some awesome finds when it comes to video games. However, some of the best deals that have been seen in previous years have to do with boxed sets for movies. You can find full series at a surprisingly low price. You will find lots of other movies too. Another great find during this sale is music. Whether you're looking for CDs, vinyl or even downloads, Prime Day is certain to treat you to something amazing. On top of that, you will find books in just about every genre and format. Of course, toys will also be on sale, so you can find something to entertain the kids during the summer months or simply stock up for holidays and birthdays.
10. Other Vendors
Although Prime Day is all about Amazon, you might find that some competitors won't let these two days pass by without some major sales of their own. Some of the largest competitors to offer sales will be Walmart, Target, Best Buy, and other major department stores. You might even find some smaller name stores and boutiques jumping on the bandwagon. This can really work out to your advantage, so make sure you shop around to make sure you're getting the best possible deal. You might also take advantage of price matching, especially if the sale on Amazon isn't a flash deal. This will allow you to skip the wait, so you can get your items straight away.
Amazon Prime Day is a great reason to get excited during the hot summer months. This sale is going to be one of the largest that we've seen this year and will probably hold that title until Black Friday arrives. So, if you're looking to purchase a few items to make your life easier, or you simply want to splurge, then Amazon Prime Day is the time to do it.