It's almost time to celebrate the amazing fathers in our lives. Although it is often easy to find a gift for your own father, it can be troublesome to find a gift that shows just how much you appreciate your spouse for their parenting skills. Worst of all, we don't often have the budget to purchase for so many people, so our spouses often get left in the dust. This year, you should be able to find the perfect gift for your spouse, so you can easily celebrate him as a father too. So, don't feel discouraged about your lack of budget for the holiday as these tips are sure to make his day without forcing you to spend a bundle.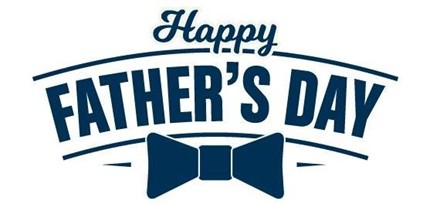 1. Game Night With the Guys
As parents, it if often hard to find time for ourselves, let alone our friends. Thus, one of the best things you can do for the father of your children is give him a night where he can just spend time with the guys. Some guys can't get enough of poker while others are fans of dungeons and dragons. No matter the game choice, let your spouse kick back and relax with some snacks, drinks and his favorite companions. Of course, not all guys are into table games. If your spouse is a gamer then keep the kids away from the TV and gaming consoles for a while, so your spouse can do his thing with his gaming buddies. You might supply him with fresh food and drink now and then to make the night even more fun.
2. His Favorite Meal
It's been said time and again that the key to a man's heart is through his stomach. Although this might not necessarily be true in some cases, when it comes to Father's Day the stomach will always appreciate a favorite meal or two. If you're feeling ambitious then you can plan to do this for breakfast, lunch and dinner. You might try to choose foods that have similar ingredients, so you can purchase in bulk to save even more money. Whipping up your spouse's favorite meal will save quite a bit in comparison to going out to eat for any of these meals. So, have a little fun with it and ask the kids to help if they're old enough to do so.
3. Alone Time
Spending time with family and friends is always a joy, but sometimes it is nice just to be alone with your thoughts. One of the best gifts you can give for Father's Day is the chance to do this. Instead of planning a big event, let your spouse go off and do whatever he plans to do. May it be catching up on a book he's been wanting to read or watching his favorite TV shows without screaming or talking in the background. Some spouses will be more than happy just to spend a few hours on their video game console without having to share with a child. Some dads might even have a project they want to work on like carpentry or fixing up their car. Allowing them to spend time alone will help them find their own inner peace while renewing their sense of self.
4. DIY Shave Kit
Most fathers shave and those that don't still need a way to keep their beard looking neat and clean for work. So, a shave kit is one of the best ways to do this. You can easily purchase one of these items, but it is a lot more fun to make them on their own. You might want to take some time to check out the items that your spouse favors when it comes to shaving. Of course, you can also hint around to see if there are any new products that they have had their eye on trying. Once you have an idea of what to get then pick up the items. Make sure you at least have a razor, shaving cream, facial cleaner and moisturizer in the set. You can always add more though to make the gift feel even more special. This gift will last for quite some time and will help your spouse see how much you appreciate him every time that he uses it.
5. Sports Day
A lot of fathers love sports but simply don't have the time to enjoy them. This Father's Day, you might want to let your spouse have a sports day, so he can blow off some steam. You can arrange this with his friends or invite the family to participate. To make things even more fun, you might plan a picnic or BBQ at a local park to help everyone celebrate Father's Day. Make sure to bring all of the sports equipment you will need to keep the whole crowd busy for hours. You should also make sure to pack lots of water and sunscreen, and ensure there are shady areas for people to cool down in the heat. After spending time playing his favorite games, your spouse is certain to feel amazing and loved.
6. Gift Basket
One of the best budget friendly gifts around is the gift basket. These can entirely be customized to suit your spouse's favorite things. One of the best items to put in the gift basket is his favorite snacks. These can usually be bought or made for such a great price that you will love the savings. You can also put a few beers or other beverages in the basket to make the day special. On top of that, you can add in little accessories to make it feel more like a customized basket. For instance, if your spouse enjoys fishing then add some lures and other fun accessories. If he plays guitar you might add in some extra strings and picks. You can put whatever you like in the basket, so ask for the kids input too to make it more of a joint gift.
7. Freebies
With luck, you're going to find quite a few freebies in your community on Father's Day. This can help you plan out your day accordingly, so you can help your spouse enjoy the day ahead of him. Although it might be a little early to see what deals are going to pass on this day, you might begin to look at last year's freebies to make plans. Many restaurants and other businesses tend to follow what they did the year prior. Of course, you can always call around and ask what a venue plans to do for the big day. Otherwise, just keep an eye for advertisement and check in on your favorite venues about a week before the big day arrives.
8. Coupon Book
If you're at a loss for what to get or you simply don't have the budget to do anything for the big day, then you might want to make your spouse a coupon book. This is another great gift that can be customized to suit your partner's favorite things. Some things you might want to add in to the coupon book are favorite meals, pick what to watch each night, massages and so on. You can even offer free time, date night, skip a chore and so on. Your partner will be so excited by the gift he might try to use all of the coupons within the first week.
9. Detail His Car
If your spouse takes pride in his car or simply doesn't have the time to clean it up himself then car detailing might be the perfect gift for him. You can take the car to a company to do this, but it might cost you more than you want to spend. Luckily, detailing the car can be pretty cheap if you do it yourself. There's lots of great products on the market that are affordable and come in large quantities, so you can use them again and again. Make sure you give the inside and outside of the car a good scrub down as it will make life a lot more convenient for your spouse. You can check out detailing tips online too, if you're not entirely sure where to begin.
10. Romance Him
Although being a father is exciting and fun, there are probably times in which your spouse misses being just a husband. So, on Father's Day you might consider wining and dining him, so he feels special in your eyes again. You might want to plan a date to go out together without the kids. Choose a restaurant he would consider romantic and perhaps even plan a trip to the movies. You can even get dressed up, if it's something he would like to do. Having fun together will help inspire him and make him feel young again, which will improve the way he feels as well as your relationship.
Father's Day is a great time to let your spouse know you appreciate him. These ten ideas will not only make him feel loved but should help keep money in the bank. With any luck, you will be able to incorporate a few of these ideas for your partner's big day. This is certain to make the whole family happy.