It's almost time for the fun of St. Patrick's Day again, which means its time to plan out your celebration. There are so many traditions surrounding this holiday, that you're bound to enjoy adding a few new activities to your celebration. Luckily, there's lots of things you can do that won't hurt your budget. You never know, you might already have added some of these traditions to your celebration already. So, get ready to enjoy a St. Patrick's Day that concentrates on Irish tradition opposed to just dressing in green and enjoying a drink.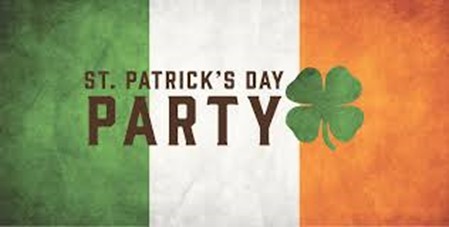 1. Plant Shamrocks
Shamrocks are often associated with Irish traditions and are considered to bring lots of luck. The three leafed clover, in particular, is associated with St. Patrick's Day because it is said to represent the Holy Trinity. Since St. Patrick is known for bringing Christianity to Ireland, it seems a great symbol for this holiday. So, for St. Patrick's Day, you might want to enjoy planting some clovers. You can do this for fairly cheap too, which will suit your budget quite a bit. You can purchase clover seeds for next to nothing, but many retail stores will also sale clover plants for this holiday. This will help you enjoy the plant right away and can be enjoyed indoors or outdoors. You can also spend some of the holiday seeking out the three-leaf clover, which is said to bring luck to anyone that finds it.
2. Leprechaun Search
Without a doubt, we often associate this holiday and much of Irish culture with leprechauns. You can always ensure this part of the culture is added to your holiday celebration. You might first take a moment to educate your family about the legend. Then explain that a leprechaun has hidden a treasure in your home. You can leave behind lots of clues to help your children find the special treat too. For instance, golden dust or rainbows can be used to mark the way. You can also create a treasure map to add to the fun. There are a wide variety of items that you can choose to hide too. One of the easiest items is to hide golden plated chocolate coins, which can be found at any party supply store for fairly cheap.
3. Corned Beef and Cabbage
This is one of the most common traditional meals to have on St. Patrick's Day. Since this holiday is meant for a feast, you're bound to get off easy when you whip up this meal. Corn beef can be purchased for cheap in most stores, so you won't have to spend a fortune on the main element of this meal. Cabbage also goes very far and can be rather filling too. Of course, if you want to add to the meal then carrots and potatoes work wonders with the dish. If you have leftovers, then these fillings all go perfectly into a puffed pastry or pie for a meal that you'd find in any Irish pub. If you want to take advantage of the holiday, then head to your grocery store the day after the holiday to stock up on corned beef that is even cheaper.
4. Craft St. Patrick's Cross
In Ireland, it used to be custom for children to sit down and craft St. Patrick's cross for the holiday. These crosses would be worn to mass, but if this isn't something you do then you can always hang them on the wall or add them to your holiday décor. Generally, boys and girls do make different crosses, but your children can always use their imagination to see what they come up with. There are many examples online to choose from too, so you can follow those or create your own design. Of course, this activity doesn't have to be limited to children. The whole family can have some fun with it.
5. Incorporate Green to Your Attire
This is probably the largest tradition you can join in on. Most people love to show off their green attire as they embrace the holiday. However, the true tradition is not to clad yourself head to toe in green. In fact, legend days that green happens to be the favorite color of fairies. So, they might be tempted to run off with children who might be covered in green. Instead of this, try to be a bit subtler about your use of green. For instance, you might place a ribbon in your hair, a clover on your lapel and so on. This might even make playing the pinch game even more fun, as people won't immediately be aware that you're wearing the color green. You can even make some crafts to wear on the big day, which is bound to earn you some brownie points for getting creative.
6. Drowning the Shamrock
Another fun custom is drowning the shamrock. This tradition is generally done in whisky, but you can use any drink you have on hand. This will help make the celebration even more family friendly. At the end of the day, you simply place a single shamrock in your drink. Then, everyone goes around and offers a toast to each person in the room. The toast is designed to wish good health and more to the person, which is a great sentiment. Then, when the toast is over, you enjoy your drink. When you get to the bottom of your drink, you pull out the shamrock and toss it over your left shoulder. This will help bring you luck and good health.
7. Embrace Irish Music
Irish holidays tend to be filled with music, which makes this an occasion to embrace Irish music all the more. Generally, this holiday takes place after lent, so many people had put away their instruments for quite some time. St. Patrick's Day tended to mark the day in which everyone dusted off their instruments and let the music play. So, if you play an instrument, try to find some Irish sheet music to try out. You might also consider looking around to see if there are any Irish music performances going on in your community. There are lots of performances available online if you don't have any luck or you can simply stream some Irish playlists to enjoy more of the Irish culture. If you're feeling particularly festive, you might try your hand at Irish dancing. There's lots of tutorial videos online, so have fun with it.
8. Dive into Irish folklore
The Irish culture is rich in folklore, so you might want to enjoy the holiday by learning more about it. There are so many books and websites dedicated to Irish folklore, legend and history that you will have hours of fun to enjoy. You can even enjoy some movies on the subject matter, which might suit the entire family. Learning more about the Irish culture will give even more meaning to the holiday. Since March is considered Irish history month, you might expand your learning experience to suit the entire month. There are more than enough legends and stories to keep you busy, so make sure have some fun with all of the cool information.
9. Give Irish Beer a Try
Without a doubt, part of the Irish holiday is grabbing a beer to celebrate. Of course, many people will choose any beer on tap during this time, especially if it is on sale. Instead of going for the green beer or whatever happy hour offers, you might try a beer that comes straight from Ireland. There are more options than you might realize and many of them are ranked pretty high when compared with the top name beers. One of the most popular beers is Guinness, which you should be able to find at just about any pub or liquor store during this time. However, if you've tried this beer and you'd like to branch off then there are lots of recommendations to choose from. If you're not into beer, then there are lots of Irish brands you can choose from when it comes to your favorite liquor.
10. Enjoy a Parade
Like most amazing holidays, there is bound to be a parade to help improve the celebration. Parades are common in both the U.S. and Ireland, so it shouldn't be hard to find one in a city near you. Even smaller communities host parades, which is pretty convenient for people that don't want to travel far. Of course, if there isn't a parade in your neck of the woods then it is easy enough to log on and check out what the rest of the world is doing. It is pretty exciting to check out parades from Ireland, as well as some of the biggest cities in the U.S.
St. Patrick's Day can be pretty exciting, especially if you enjoy learning about new cultures. These ten traditions can help you enjoy the holiday more without worrying about spending a ton of money. Before you know it, you might decide that some of these traditions are bound to become a part of your family's yearly routine.