January is the perfect time to find some great deals on some of the things your home needs. The White Sales tend to be a time in which linens and towels are on sale. The White Sales used to consist largely of white sheets, towels, and blankets, but over the years things have certainly changed. These days, you will find a larger selection of colors, as well as items. In fact, some sales are even expanded to include items like furniture and candles. These ten stores are offering some of the best deals around this January, so don't miss out if your home is in need of linens.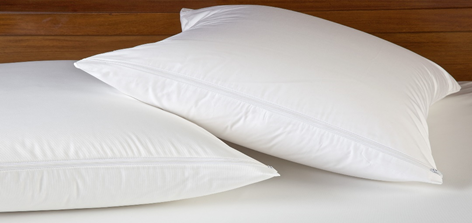 1. JC Penney
JC Penny tends to be one of the leading stores when it comes to white sales, so it is no surprise that they are going to have some of the top deals of the season. If you're looking for White Sale items, you will find that their sales offer up to 50% off on most bedding and bath essentials that qualify for the sale. There are pages upon pages of products to go through on their website, so you are certain to find everything that you could possibly need. JC Penney is also offering sales on clothing and many other products so you can get a little something extra if you're in the market for it.
2. Macy's
Macy's is also going to play a big part in the savings for this year's White Sales. Macy's has a huge selection of items that will make your home more comfortable and stylish. Of course, you are going to find a lot of the same brands that you might at JC Penny's. However, Macy's sales will be considerably different. You're going to find some big sales on sheets. In fact, you'll save up to 75% in this category, so you should be able to shop for the entire family. Apart from that, you will receive up to 60% off pillows, which will definitely help you make your sleep space incredible. The store does have a lot of other items on sale too, so make sure to shop around while you grab your bedding essentials.
3. Overstock.com
Overstock.com is one of those websites that always seems to be offering sales. However, during the days of White Sales, you will find an abundance of sales on items like linens, towels, and more. This year, Overstock.com seems to be offering linens, towels, and so much more on sale. Of course, this year, the White Sale also falls during their end-of-the-year sale, which means you're going to find a wide assortment of other items to choose from as well. There are tons of great deals to save on, so you can easily stock up on the items you truly need to keep your household running like a well-oiled machine. Plus, you might also find some luxury items that will make you feel extraordinary.
4. Kohl's
This year, Kohl's is definitely pulling out all the stops to make sure you find exactly what you need when it comes to your bedding. This year, Kohl's is going all out with a 50% off sale on all of their closeout bedding. So, not only will you get to choose from items that are already reduced in price, but you will get to take even more money off of each item. You can also find deals on clothing while you're shopping for your bedding needs, which is a great way to help get your children's spring clothing ready to go. You can even take advantage of your Kohl's cash or earn more to help you save even more money.
5. Pottery Barn
Pottery Barn is a great place to find luxury items that will last you for years to come. Although Pottery Barn, and its sister companies like Pottery Barn Teen, tend to be a bit on the pricey side, you will find that their White Sale deals will help you find exactly what you need to finish off the style of your personal space. During the Pottery Barn sales, you'll find 20% off many items as well as a free shipping code so you'll save even more money. You will also find that a lot of items are on clearance, so you will have even more savings to choose from as you plan out your new bedroom.
6. Bed Bath and Beyond
There are so many amazing options at Bed Bath and Beyond, so if you love their products then now might be the right time to stock up on something special for your home. You will find deals on some of your favorite brands in almost every category. Most items will be around 20%, which is saving quite a bit when it comes to high-quality linens. These deals will be available online or in stores, which will definitely help you to find what you need in the manner that you feel comfortable shopping.
7. Wayfair
If you're looking for some major savings, then you might want to check out Wayfair during the month of White Sales. In January, Wayfair will have a large assortment of items in the bedding and bath category on sale. Some of these sales will offer big discounts too, so you'll have to shop around a bit to find some of the best deals for you. You will also want to look around to see what else the store has to offer. You will find deals in almost every category, so if you'd like to shop for something fantastic to pair with your bath and bedding essentials then now is the perfect time to do it.
8. Nordstrom Rack
Nordstrom Rack is also taking part in this year's White Sales. When you hop on the store's website, you will find that many of their linens will be around 20% off. This will offer you some great savings on some of the newer items that the store has to offer. However, you might also take some time browsing the clearance section as there are a lot of great products there that will save you quite a bit of money. Of course, you can also find many deals in store, so if you prefer to check out items in person then this is a great option for you.
9. Target
Target isn't sticking with the traditional White Sale items. Rather, this year they are all about storage. When you head to the store or online, you will find that they have about 25% off storage for the bedroom or bathroom. This includes storage containers, bins, and even shelving to hold some of your items. Of course, there will be some deals on linens, but storage is the main focus. If you spend over $35 you will also receive free shipping, which will add to your savings. Of course, you can also shop ahead and pick up in-store if you want to avoid the crowds without missing out on the deals in your local store.
10. Bloomingdales
Bloomingdales is really going to satisfy your desire to shop. When you head to the Bloomingdales website, you will find that most items are about 75% off which will allow you to find so many new and exciting items for less than you would expect to pay for them. Although many of the classic lines will be on sale, you will find that there are going to be lots of other fun items too, like furniture. So, if you're looking to shop around then this might be the place to do it.
The White Sales will be over before you know it so don't hold back when it comes to your shopping needs. These ten stores are definitely a great place to begin your search for new linens, towels, and more. However, you might also subscribe to your favorite store's newsletter or visit their website to keep an eye out for other deals you might enjoy.