Did you know that January is considered Veganuary? A lot of people try out a vegan lifestyle during the month of January due to their resolution to lead a healthier lifestyle. This month, you're bound to find a bunch of deals on vegan brands and more, which might help you add to your vegan lifestyle, if only for the month. These ten brands will allow you to easily find something delicious to eat during the month without forcing you to spend too much on the lifestyle change. With any luck, you'll find some options that you enjoy even if you don't stick with the vegan lifestyle in the future.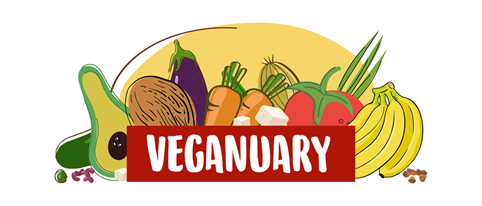 1. Beyond Meat
One of the newest brands to the market is Beyond Meat. This brand prides itself on creating a new plant-based food that offers the same flavor and texture as ground beef. This brand took the market by storm and was quickly added to fast-food chains like Burger King. There are many restaurants using this brand's faux meat now, so you can try it out for yourself if you're nervous about cooking it or you simply want to satisfy your fast food cravings. Apart from burger-inspired meat, the brand is also trying out chicken options. You can purchase this brand in most major stores as well and it won't cost you any more than actually purchasing meat, so it won't harm your budget in the slightest.
2. Gardein
Gardein is another popular brand that has been around a while, so chances are, you will be able to find it in most major grocery or department stores. Gardein is dedicated to bringing vegan options to those that miss their favorite meat options. You can find everything from meatballs to sausage crumbles that will rival the taste of your favorite meat options. Gardein is a great brand for those that are interested in cooking their favorite meals. Most of the foods from this brand can be cooked in a variety of ways too, which will help you have some fun in the kitchen without having to go to extremes to make your own vegan-inspired foods.
3. Violife
Cheese is one of the big things that keeps people from going vegan. A lot of people feel like there is no way they could enjoy vegan cheese as much as they love regular cheese. Violife has made it their mission to change this though. The brand offers a huge assortment of vegan cheeses that compare to the real deal. You can even find some items that you might not normally get at your grocery store. The brand has many rave reviews too, which will inspire you to give their cheese a shot. Best of all, it isn't priced higher than most cheese, so you can fit it into your budget without having to sacrifice.
4. Just Egg
If egg is a major part of your diet, then Just Egg is going to be a great option for you. This product will allow you to bake, cook eggs for meals, and so much more, which can help you enjoy protein that is clean and healthy. Just Egg can play a great role in starting your day off right with a healthy breakfast. It can also allow you to make cookie dough that you don't have to worry about eating raw. Just Egg tastes like the real deal too, which will definitely win you over. It isn't as cheap as a carton of eggs, but it also isn't so expensive that you will be strapped for cash if you plan on changing your diet to include Just Egg.
5. Amy's Kitchen
If you don't have a lot of time to cook, or you just want to keep things simple then the frozen meals from Amy's Kitchen will certainly ease your appetite. Amy's Kitchen offers so many options to choose from, you can embrace Mexican food, Italian food, or some of your favorite comfort foods while still maintaining a vegan lifestyle. Amy's Kitchen caters to a wide variety of dietary restrictions as well, so you can find gluten-free options and more to suit your needs. Amy's Kitchen is a little more expensive than some frozen brands, but it is cheaper than eating out, so in the end, you're still winning. Plus, it is very convenient to have on hand if you come home late for work, or you simply want a fast lunch.
6. Daiya
If you can't resist dairy and that is holding you back from a vegan lifestyle or even just a healthier lifestyle, then Daiya is going to be a brand that you won't be able to resist. Dairy places a major role in our diets, but it isn't exactly the healthiest thing for us. So, the Daiya brand can be a game-changer. One of their biggest sellers is vegan cheese. You will find all sorts of cheeses to suit your cravings and your favorite recipes. Apart from that, you'll also find items like pizza crust to help you make the most of the dishes. Ice cream is also in abundance with this brand and has incredible reviews. Even if you don't plan on sticking to the vegan routine, this brand can help those with lactose intolerance or cholesterol issues.
7. Aloha
When it comes to protein and snack bars, you might be out of luck when it as far as many brands are concerned. Aloha will certainly be a great treat for you though. This brand offers a variety of snacks packed with protein to help you feel energized and ready for the day. These snacks are primarily in a bar form and come in some of the most popular snack flavors like chocolate mint, peanut butter, and so on. You will also find protein drinks as well, to help you boost your fitness levels and your overall joy without having to skip out on a vegan lifestyle.
8. Derma-E
Of course, living a vegan lifestyle isn't all about food. There are many beauty products that aren't vegan, which can make it hard to truly embrace the vegan lifestyle even if you have the diet down. Derma-E is dedicated to bringing you some incredible products that you don't have to worry about. Some of their most popular products are beauty supplies, with a wide range of makeup to choose from. However, they do also offer a variety of hygiene products too. This will allow you to pamper yourself all Veganuary without having to worry about what you are using on your skin while also completely avoiding the harm of animals.
9. Pacific Beauty
Another great beauty brand that keeps vegan beauty at its core is Pacific Beauty. This brand offers competitive prices and styles, which will allow you to keep up with your personal style without having to add things to your beauty routine that aren't great for the planet or your body. Pacific Beauty has a lot to choose from too, so you can truly embrace your love of makeup to help you find looks that you never thought achievable.
10. Mrs. Meyers
Vegan-friendly cleaning products have become very popular over the last few years. However, not all of these brands are made equal. If you want to enjoy a brand that will actually clean, then Mrs. Meyers is a great option. This brand has worked hard to achieve an eco-friendly company for some time and has put a lot of time and energy into making sure their products work while still ensuring they are environmentally friendly, cruelty-free, vegan, and human safe. You'll find cleaning products for almost anything and most items come in a variety of scents to help make your home feel cozier than ever.
Veganuary is a great month to explore new products and find vegan products that suit your own personal needs. Even if you don't choose to stick with a vegan lifestyle when Veganuary is over, these brands might still play a role in your life. Best of all, none of them will force you to go far out of your comfort zone, nor will they cost you a fortune.