Whether your child starts school in August or September, the end of summer is rapidly approaching. Although it might seem hard to cram a lot into the next few weeks, there are some things you should do before your child goes back to school. Luckily, these tips aren't going to leave you struggling to make your budget as many of them are actually free. So, don't stress too much because these ideas will allow you to ease into the school year without having to worry about your child as much.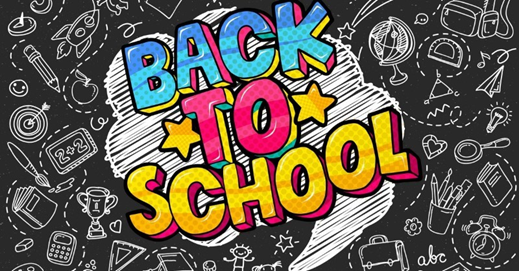 1. Make a Safety Plan
One of the most important things you can do as a parent is come up with a safety plan with your kids. Even if you already have one in effect, you should revisit it often and update it to suit your child's needs and the changing times. One of the first things you should cover is stranger danger. Your child should always know who is safe to leave with and should have a password when someone does come to pick them up. Other emergencies should also be covered, especially if your older children spend time alone at home after school. There should also be an action plan if Covid-19 hits your home or you have to go into quarantine again. Having an emergency plan on hand will ensure your family can deal with a crisis with less stress.
2. Medical Appointments
Getting a medical appointment during the school year can be tricky. Most of the time, it means pulling your child out of school in order to make an appointment. This can be stressful, especially since distant learning took over much of the last couple of school years. One of the best things you can do is fit in the annual checkups, dental visits, and optometry appointments before school begins. You might also get your child a physical if they plan on participating in sports. Handling all of this before school begins might allow for you a little rest when school does start, which can definitely help get the year going on the right foot.
3. Back to School Sales
Hitting the back-to-school sales is also going to be a must before you head to school. Items will be priced cheaply during this time, so even if you're not entirely sure about school supplies, you might stock up on items you think you'll need to have on the first day or simply those that you know will be used around the house if your child doesn't need them for school. Clothing is also going to be on sale during this time, so don't miss out on the deals here. You might have your child go through their wardrobe before you shop though, as this will ensure you don't overshop on new items. Of course, planning to shop during the tax-free weekend, if your state has this, will add even more to your savings.
4. Deep Clean
You might not want to think about it, but deep cleaning is a great project you can do before school begins. This is a great time to work on your home because you can always have the kids help out with some of the tasks, especially when it comes to their bedrooms. Deep cleaning can be tough to do when you're on a tight schedule, which often happens when school begins. So, getting it done now will help you throughout the school year. It will also make it so much easier to sanitize daily, especially as we fight off Covid-19 for another year.
5. Stock Up on Cleaning Supplies
You can't clean up without cleaning supplies. In the trying times that we live in, it is often hard to know when we're going to be able to get cleaning supplies as well. So, if you spot them in the store and it is in your budget, then you might want to stock up on everything that you need. Spray disinfectants, disinfectant wipes, bleach, alcohol, and so much more will come in handy during this time. This will allow you to protect your family while saving you money since you won't have to pay for the high prices of items if there is a spike in covid-19 cases that leave people panic shopping.
6. Meal Prep
Creating meals on school nights can be a huge burden. Between getting homework finished, working around activities, and making sure everyone is fed, bathed, and ready to go for the next day, meal preparations can be an absolute chore. That is why it is convenient to meal prep. If you have some time to prepare meals before school begins, you might consider doing so. You can prepare casseroles, dump meals, or even pre-marinate meats and cut vegetables to ensure your mealtime goes smoothly. If you can prepare a month or so in advance, it will definitely help you to relax and enjoy your evenings instead of worrying about hours of meal prep while juggling so many other roles. You don't have to just stick to dinner time prep either. You can get the kids' lunches ready to go for the week, create breakfasts that make your day go smoother.
7. Set Goals
Children are in need a little guidance when it comes to setting goals in the beginning. If you're able to sit down and talk with your children about goals before they enter school, then they are more than likely going to learn how to make goals and how to work towards them. Of course, your chats and brainstorming should be based on their age group. For instance, a preschooler might set the goal of counting to twenty while a high schooler might set a goal of applying to scholarships or completing their college application forms. Goals can make or break a year for a child. Often, if there are no goals set then the school year might feel like one day after the next. However, with a goal or two in mind, your child will begin to see each day as a steppingstone.
8. Educational Activities
During the summer months, children tend to forget some of the things that they learned throughout the year. One of the best things you can do is help them get back on track with some fun activities that will gear them up for school while helping them to prepare for what the new year might bring. You can find lots of grade-based activities online, which can act as a refresher or as a way to get a jump start on what your child might be learning during the new year. You don't have to keep it to worksheets either as there are fun science or art projects that you can get into. You might also have kids begin reading books if they haven't done so over the summer months, as this can help prep the mind for even more learning.
9. Talk
Time can really slip away if we're not careful. Sometimes, just sitting down and talking with our children often hits the back burner, at least when it comes to things like feelings and concerns. Before your child begins school, take some time to stop and talk to them one-on-one. You should bring up their thoughts on school and see what they are looking forward to doing and what they might fear about the new year. You should also talk about their friends, teachers, the amount of work they can take on and so on. This will open up a conversation to help find solutions for stress, ease fears, or even promote excitement over the activities that they will soon be taking on. After a good chat, you and your child might feel better about the school year, which will definitely help ease tension as you transition back into school life.
10. Have Fun
Without a doubt, one of the most important things you should do with your kids before summer is over has some fun with them. Go outside and surprise them by spraying them with the water hose. Get ice cream, even if dinner time is on the way. Enjoy activities you normally wouldn't get to. Having fun will help them to unwind so they will be better prepared for what the school year brings. It will also help them to make memories and find joy in their family, which will bring a stronger bond to the household that is certain to improve their overall happiness.
Summer is fleeting, so make sure you are prepared for back-to-school days before they actually arrive. These ten ideas should help you to get everything in order so you can keep calm as your schedule and life are turned upside down. Perhaps, with a few of these tips marked off of your list, you will be ready for anything the year brings.