If you have children in your life, then you have probably experienced some form of Disney obsession. Since the company now own Star Wars, Marvel and all of the classics you grew up with, it is hard to avoid spending money on Disney products. Luckily, there are a few ways that you can cut back on the cost of your child's favorite things. It doesn't matter if your child wants a new tee or a trip to an amusement park, you'll be able to find a few budget-friendly ideas to make their dream come true. The magical world of Disney doesn't have to be a burden on your wallet with the help of these ten tips.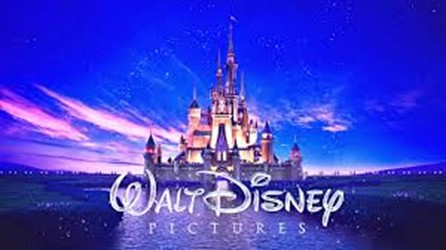 1. Join the Disney Movie Club
The Disney Movie Club has been a hot trend recently. This awesome program allows you to sign up to get some awesome deals on movies. Your deal starts out with a few of your child's favorite movies for just $1 apiece. The only catch is you have to purchase five movies over the next couple of years at full price. If you don't follow through on this then all you have to do is pay full price for the movies you received at the discount. Every month, the Disney Club comes up with a new featured movie that you can choose to purchase. If you don't want it then all you have to do is decline the offer. Generally, the featured movie comes with free collectibles that kids will love. Once you finish your membership requirements, you'll receive awesome discounts on movies, collectibles and so much more.
2. Disney Rewards
Another great program to check out is Disney Rewards. This program gives you points for Disney purchases that you make. For instance, if you purchase a Disney movie, especially one that has a digital code, then chances are you will receive points for this purchase. You can also receive reward points for going to the movies to see a Disney feature. This can be handy, especially with all of the fun Marvel movies hitting the big screen over the summer. Your rewards can be redeemed for a wide assortment of things. The reward store has collectibles, posters, movies, activities and so much more. Best of all, you can use your points to even cover the shipping and handling costs of your item, so you won't have to spend a penny on your items.
3. Disney Plus
If you hate spending a fortune on cable for your child to enjoy their favorite shows and movies, then you're in luck. This summer, Disney is rolling out a new streaming surface that will help you save money while allowing your child to enjoy all of their favorites. The service plans on having just about every Disney show and movie available, so kids can embrace their favorite characters while exploring new options. On top of that, you will be able to watch lots of great Star Wars exclusives and even some Marvel spin-offs. The best news is this streaming service is half of the price of Netflix, so you won't have to break your budget to afford it.
4. Disney Vacation Club
If you've been hoping to make a Disney Vacation a reality, then you might want to check out the Disney Vacation Club. This club actually works to help you make your Disney dreams come true. Anyone on a budget can apply for the service and receive a loan that will allow you and your family to visit the Park and stay in the exclusive resorts. This is great since it helps you enjoy the trip at the right time for your family, as opposed to when you have saved up enough money for it. On top of that, it will help cut the stress from your trip. When you return home, you work to pay off the loan and then you're eligible for your next. You'll also receive exclusive deals and more, which will help cut your spending quite a bit.
5. Shop Sales
Disney products can be found just about everywhere, which is hard when you're trying to keep to a budget. However, if you love to treat your kids or simply stock up on gifts, then shopping sales are one of the best ways to go. You can find Disney sales just about anywhere too, which will make shopping around a lot easier. If you love to collect Disney products, then you might want to pay attention to sales. Often, when you find items in the sales section they are about to be retired. Thus, it might be a wise time to stock up, especially if the character is phasing out in popularity. Even if you don't find yourself keeping these items, you can often auction them off for more money, which will save you quite a bit in the long run.
6. D23 Disney Club
Another great way to save big on Disney is to join the D23 Club. This club allows you to enjoy lots of great savings while receiving exclusive deals that you won't be able to resist. This club does charge you to join unless you're just interested in keeping up with the news. There are two membership options, so you can pick what is right for your personal needs. Apart from keeping you up to date and stocked with exclusive items, the D23 Club does offer lots of merchandise. Often, members are privy to extraordinary discounts that will keep everyone coming back for more. All in all, this club is a great resource if you plan on following up with Disney, even when your children lose interest.
7. Disney Store
Many malls are lucky enough to have a taste of the magical kingdom. The Disney Store has been a major vendor for Disney items for quite some time now. However, if you don't have a Disney Store near you, then the website offers all of the same merchandise you will find in stores. Chances are, if your child loves a Disney character, you will be able to find some sort of merchandise here. Even older movies have a few product lines to keep children happy. The great thing about the Disney Store is it allows you to shop for more sales than you would at other stores selling Disney merchandise. You can also find plenty of clearance items to choose from. Best of all, the store has its own rewards programs, which will help you save even more on products that are exclusive to this store.
8. Shop Second Hand
It can be especially hard when your child falls in love with a Disney character that isn't popular anymore. As time passes, less and less merchandise is available, which can be heartbreaking for children that want to experience more of their favorite movie. One way to enjoy savings while still finding merchandise is to shop second hand. You might check out thrift stores in your area to see if there are clothes or toys that suit your child's needs. These stores give to charities too, so you'll be helping out your community and budget while bringing your child joy. Another option is to check auction sites, like eBay, to see if you can find anything for your little one that is affordable.
9. Enjoy Print Outs
Another way to embrace Disney craze is to enjoy free content online. There are so many print outs that will make your child fall back in love with their favorite characters. One of the most popular print outs is simple coloring sheets. These can be saved and printed as you need them, so you can truly keep your child entertained and satisfied, no matter the character of the week. Another print out option is paper dolls. These can add so much fun to playtime and will help save you money as you can represent an assortment of characters without having to purchase the doll for each one. Of course, there are many crafts to enjoy from Disney too, so check around for fun ideas to see if anything suits your child's desires.
10. DIY
Sometimes, the best way to enjoy something is to make products for yourself. One of the most popular DIY projects for Disney is princess dresses. You can easily find tutorials online to help you whip up each of your child's favorite role models. As Disney takes on Marvel and Star Wars, you might also find yourself creating costumes to suit these characters too. You can even make mini versions of these costumes to suit your child's dolls and action figures. Crowns are another fun thing to make on your own. You can even go as far as to make accessories to help boost play time. Mickey Mouse ears, which are commonly purchased at the amusement park can also be recreated to help your child feel amazing even when you're on a tight budget.
All in all, keeping up with your child's Disney obsession doesn't have to stress you out. There are a lot of great ways you can save big on Disney without throwing your money at every piece of merchandise you see. These ten tips will certainly help you out, as your child bounces from one favorite character to the next.