Most parents will buy school parents a week or two weeks before school starts. But do you know that is when the prices are the highest in the entire year? The time to get cheapest school uniforms are usually in the middle of the semester. But the most popular items are already sold out, or it is hard to find the sizes you need. Now I think is best time to shop for school uniforms – you will see many new arrivals, all sizes, and many discount coupons.
Cookies Kids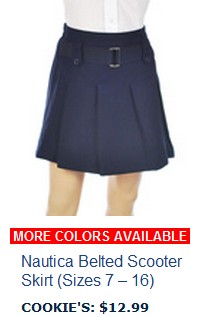 CookiesKids.com is the most popular online store to shop for school uniforms. In March you will see bigger discount, such as 15% to 25% off entire order. But in June, there is a 10% off coupon. Their prices are very competitive – most skirts are from $12.99 to $19..99, some sale skirts are only $8.99 to $9.99. You will also find plus size uniform here. To get 10% off, enter coupon code SUMMERTIME to redeem the discount with minimum order is $65.
French Toast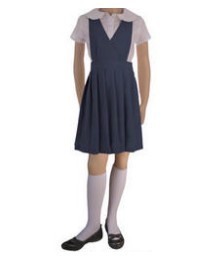 French Toast now has a coupon for 15% off all clearance items (Coupon Code: QELFKB). Click on the "Clearance" banner on the top you will hundreds of sale items that are at least 50% off department store prices. The above V-Neck Crossover Pleated Jumper is only $7.00!
Land's End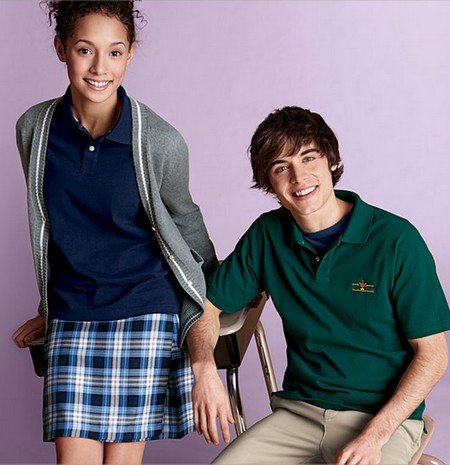 Prices aren't cheap here. A skirt usually costs more than $40, but you get better designs here. Not too many selections as you can find at French Toast. We have Land's End coupons all the time, for example use promo code JUBILEE for 25% off entire order, or get $25 off on $75+ order with promo code PAPA.
Sears
If you like to shop in stores, go visit Sears. But the prices are usually more expensive than those at Cookies Kids or French Toast on the similar products.
TheChildrensWearOutlet.com



This is the cheapest place to buy school uniforms. All items, including shirts, pants, blousers, skirts, jumpers, are usually $5 to $8 each. You don't get fancy designs as you saw at Land's End. But you can't beat the prices here. No coupons for this store, because prices are already the lowest!