Before you buy a house with a swiming pool, you should be aware that you need spend a few thousand dollars every year to maintain the pool. Please don't get shocked afterwards. If you are hiring professionals to do the job, average weekly cost is $30, plus $99 filter cleaning once a year, plus a few hundred here and there, the total will be around $2000 every year. If you are maintaining the pool yourself, you could cut the cost as much as $1000 every year by spending no more than 10 minutes every week. For a first time pool owner, here are the step 1, 2, 3 which covers everything you need to know while keeping the cost lowest!
Step 1. Maintain Pool Water
Every week you need to test your pool water and apply pool chemicals. These are the requirements:
Maintain your chlorine levels at 1 – 3 ppm
Maintian pH level between 7.6 and 7.8
Maintain alkalinity levels between 80 and 120 ppm
For details on how to maintain pool water, read the article here. To low the cost on pool chemicals, visit PoolSupplyWorld.com. The 3″ Chlorine Tablets 50 lb Bucket is only $99, while the similar one in stores will at least cost you $129, even at Walmart.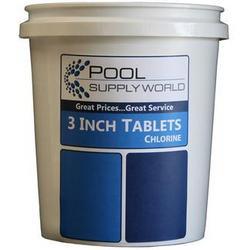 Step 2. Clean Your Pool
Polaris Pool Cleaner is the one I have been using for more than 10 years. I don't know about other brands. But this one at about $600 had never given me any trouble. You can find the lowest price at Doheny.com. Besides, there are many $10 off coupon for Doheny.com. Throw the cleaner into the pool and set the timer to run 1 to 2 hours everyday, your pool will be as clean as new. You need to empty the trash bag once every week though.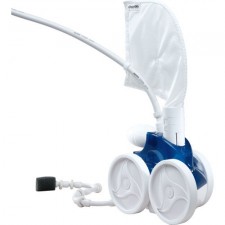 Step 3. Troubleshoot Pool Pump
If you have a home warranty, make sure you have your pool covered. Normally it is not covered in a standard policy. A $100 to $200 extra is needed to get your pool covered. It will save you a lot in the case your pool pump failed. If you don't have a home warranty, you should at least learn how pool pump works. You don't have to be an expert, and you don't have to fix it all by yourself. It is better to hire an expert to do the job for you. But you should buy the parts yourself which can lower the total cost by as much as 50%. For a small part, just go to a local store such as Leslie's. For an expensive part, try to buy one online such as PoolProducts4Less.com if you are not in hurry.