When it comes to eucational toys, I didn't mean toys that teach math or spelling, but toys for mind training as well as for fun. Most of toys I listed here are very classic, and have been around for years or even generations, and have been proved by many parents and grandparents. Many of these games are for multi players, which are the best to have some quality family time with your kids.
1. Monopoly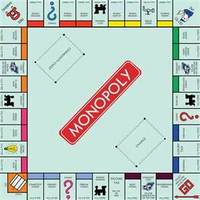 My son started to play it since he was 4 years old. And so far it is still his most favorite game. It only teaches kids the basic financial skills, but also encourage kids to interact (talk, negociate, bargain) with the playmates, which I believe is the most important skill when they grow up. Besides the classic Monopoly, there are many other different editions, such as Monopoly with Electronic Bank, Monopoly New York Edition, Nintendo Monopoly, U-Build Monopoly, etc.
2. Lego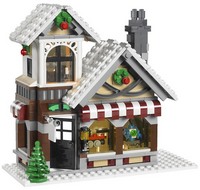 Lego are loved by most boys, while girls are not much into it. For kids that had hard time to concentrate in the class, Lego are recommended by doctors to help them.
3. Qwirkle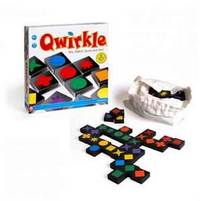 It is the most awarded game created by Mindware. The rule is very simple, but you need strategic thinking and planing ahead to win the game.
4. Perplexus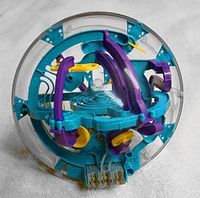 It is basically a 3D maze. You have to twist and turn the sphere to roll the marble from start to end to finish the game. It is actually very hard game, and it ca help kids to focus.
5. Thinkfun Rush Hour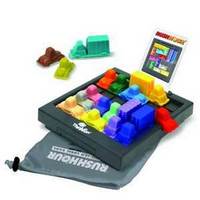 There are many mind games by Thinkfun. Rush hour is my kids' favorite. Chocolate Fix and Hoppers are too hard for younger kids, while Zingo is too easy for some kids.
6. Uno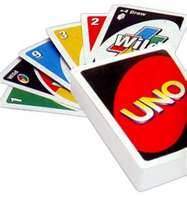 Uno can have 2 to 10 players, the only one game which can be played by the entire family. When you are planing a family vacation, don't forget to pack a set of Uno into your bag.
7. Angry Bird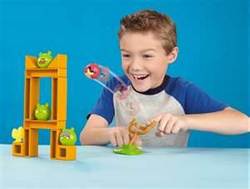 Inspried by the popular video ame Angry Bird, it has become one of the top sellers at Amazon.
8. Sorry!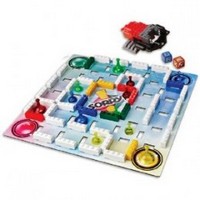 Sorry! is fun, but the best edition is The U-Build Sorry! game. With 113 peieces of bricks, you can build your own the Sorry! board. The strategy you used this time may not be good next time.
9. Connect 4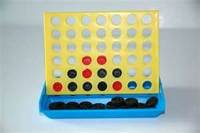 Everybody knows how to play Coonect 4. Its rules are as simple as Tic Tac Toe, but it is not easy to be a master of it. There is actually a scientific paper about it. If are serious about it, read it here.
10. Blokus


This game is the last one in my list. But most Blokus fans won't agree with me. The only drawback of Blokus is that your kids may be addicted to it!