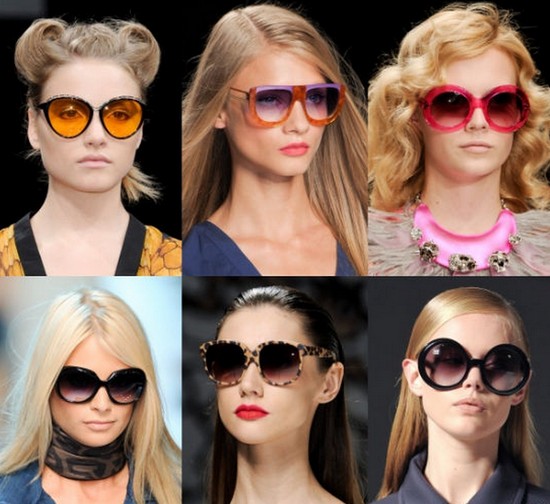 Summer is here. How could you not wear sunglasses? Sunglasses of cat eye, vintage style, gradient lens, cute little lens, or a variety of strange shapes are celebrities' favorites in the summer of 2012.
Round Frame Sunglasses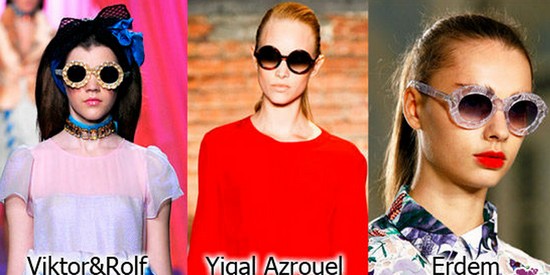 Round frame sunglasses make you look younger. If you are willing to spend a few hundred dollars, get this RALPH LAUREN RL8071W at Sunglasshut.com for $375. But this one at 39dollarglasses.com is not bad at all for only $68.95. Plus you can use the $10 off coupon code (deal10) to lower the price to $58.95!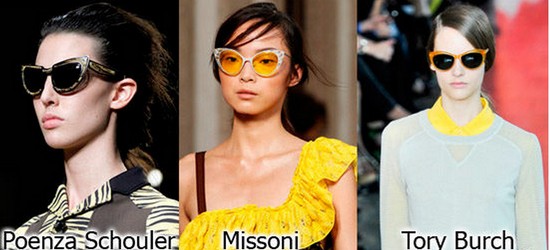 Cat eye sunglasses give you a sexier look. It has been ladies favorite since 70s. Now with more colors on frames or lens, you will be singled out no matter you are relaxing on a beach or walking on the street. The Dolce & Gabbana DG2096 is only $201.99 at BestBuyEyeGlasses.com. It is usually $378 at stores like Saks or Nordstrom. To get a cheap one, the VOGUE EYEWEAR VO2677S from Sunglasshut is only $69.95!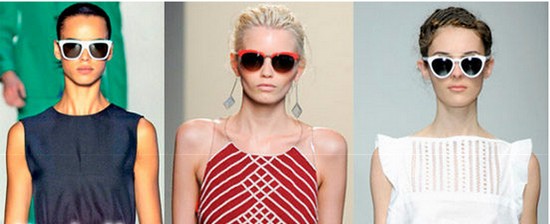 These are sunglasses from 70s – Pair them with your vintage style dress!
Elizabeth and James Limited Edition (Style #:ELIJA40449) is $185 at Shopbop.com, while a similar one at Pacsun.com is only $15.95 – Get twopairs for only $22!