And with that, a slight cool down has brought pumpkin spice back. Pumpkin spice season is one of the most highly anticipated for so many people, which is why you'll most likely see it everywhere on social media until Thanksgiving has come and gone. Unfortunately, having a taste for pumpkin spice isn't always the best for your budget. A large latte a day can set you back quite a bit and before you know it and with the holidays coming you might feel like this is an extra expenditure you don't really need. These ten tips will help you enjoy pumpkin spice while saving some cash.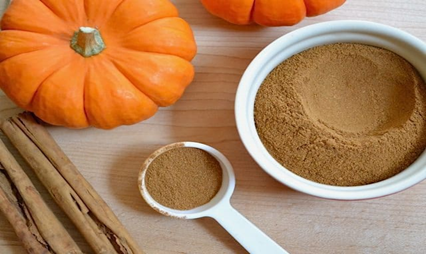 1. DIY Latte
Without a doubt, the pumpkin spice latte is one of the most popular menu items when it comes to ordering pumpkin spice. However, it is also one of the most expensive items you can order on the pumpkin spice menu. When you purchase it from a restaurant, there is a good chance that it is going to be one of the highest items in calories and sugar too. Luckily, you can take the pumpkin spice latte and run with it. There are numerous recipes online that you can cheaply remake at home, so you know exactly what is going in your latte. Apart from that, you can help to reduce calories and sugar in your homemade options. In fact, you can customize the recipe entirely to ensure you're getting exactly what you want when it comes to your favorite seasonal beverage. Best of all, you can recreate this recipe all year long, so you don't have to deny your cravings when autumn is over.
2. Bake More
Pumpkin spice doesn't have to be designated for your java fix every morning. Instead, try to add to things that might bring you even more joy. For instance, if you want to bake then add some pumpkin spice into some of your favorite recipes. For instance, you can make a pumpkin spice cake that tastes amazing with cream cheese frosting. Another amazing option is cinnamon rolls that feature pumpkin spice instead of the high quantity of cinnamon. Of course, you can keep things traditional and just make pumpkin pie. These sweet treats are nice to have for cold days but can also be shared with the community or sold to make extra money.
3. Skip the Latte
Lattes aren't the only way to enjoy the delicious combination of coffee and pumpkin spice. In fact, they can be one of the unhealthiest ways to do so thanks to all of the sugar and the high-calorie intake that goes into them. Instead of having a latte, why not simply add some pumpkin spice to your favorite coffee. You can even grab a coffee that is already flavored with pumpkin spice so that it goes into every brew. This will make getting a burst of pumpkin spice in every cup super easy and incredibly cheap. Of course, you can also go for coffee creamer. This can easily be bought in stores for convenience, but if you want to kick the preservatives and excessive amount of sugar then you can easily make your own. There are lots of recipes online to choose from.
4. Go for Tea
Coffee doesn't have to be your only option when it comes to pumpkin spice. Believe it or not, you can actually get some tea that has a pumpkin spice blended into it. This is not only a healthier option but will allow you to experience a unique flavor that might redefine your love for pumpkin spice. You might start by looking for a tea with the blend online. However, if you're feeling adventurous then you might consider brewing it yourself. You can try out a variety of different flavors to see what blends well with the tea of choice. You might even consider doing a slow brew to maximize your flavor options. Of course, there are lots of recommendations online if you're not sure where to begin in the brewing process.
5. Bring in Aroma
One of the biggest appeals of pumpkin spice is the entrancing aroma. It creates a sense of home while also making you think of holiday magic. However, the scent shouldn't be enough to force you to intake a lot of extra calories and sugar while also forcing you to spend a small fortune. Instead, you might consider getting your pumpkin spice kick from things that simply create the aroma. There are candles, sprays, wax melts, essential oils, and so much more that can help you enjoy the scent without forcing you to spend a fortune. If you're crafty then you might even be able to make your own.
6. Shop Off-Brand
When it comes to getting your pumpkin spice products, you don't have to dedicate yourself to popular brands. In fact, there are a fair amount of amazing brands or mom and pop cafes that can provide you with awesome pumpkin spice options at less of the price. Shopping off-brand isn't tough either, especially in today's world. Instead of hitting the Starbucks or Dunkin Donut drive-thru, consider looking through your favorite delivery apps for new café and other options you might want to try. You don't have to order delivery, but this will give you insight into the menus you have to choose from, so you can call in an order or go through a new drive-thru.
7. Rewards Programs
If you can't resist your favorite chain, then the best thing you can do is aim to benefit from their rewards program. Most major restaurants will have this program, so if you don't see advertising about it then make sure you ask. Even if you're frequenting a local café, there might still be a program to help you save. Some small businesses will do a punch card while others actually have a program set up online. You can earn free coffee, baked goods, discount codes, and more through this program so don't hesitate to join, especially since most of them are absolutely free.
8. Wait for Deals
If you can contain the pumpkin spice craving then one of your best options is to just wait for a deal to show up. Generally, you will find a few deals each month, which will make your favorite pumpkin spice item an even greater treat. Many chains will offer a BOGO option or a happy hour, which will help you get more for your money. Of course, for some businesses, the pumpkin spice supplies might not run out, so you will find that many will host deals trying to get rid of the seasonal supplies. This is a great time to swoop in and grab some of your favorite flavors before it is off the menu until the holiday season arrives again.
9. Protein Bites
When it comes to your favorite blends of spice, you don't have to keep things unhealthy at all. Instead, try to add it into some of your favorite healthy treats. For more items, this might be difficult, but one of the easiest places to add it in is protein bites. These amazing balls of energy will not only give you the strength you need to get through the day but are also filled with healthy items that won't make you feel guilty about your snack. There are many ways to go about protein bites though. Usually, they contain oats, but many people are experimenting with other grains too. You will also need a binder that works well with your spice blend. You can buy pumpkin spice from the store or make your own with items that most bakers would already have in their spice cabinet. If you don't want to experiment on your own, then feel free to check out the numerous recipes online as you're bound to find a hit.
10. Hard Candy
If you still want a little sugar and a whole lot of flavor then hard candy might be the way to go. You will find that a lot of brands have jumped on to the pumpkin spice bandwagon, so feel free to explore their numerous options. Hard candy is one of the best options though because the flavor will last longer than a typical piece of candy or even a pumpkin spice baked good. Thus, it will help subside your cravings for much longer if not indefinitely. Hard candy can be eaten almost anywhere too, which will definitely make it easy for you to enjoy pumpkin spice whenever you need something positive.
If you're excited about pumpkin spice season but you don't want to kill your budget with pumpkin spice prices, then you're going to enjoy some of these ideas. You never know, they may help to take your love of pumpkin spice to a whole new level, which will definitely make your life a whole lot better.