A lot of new mothers will be planning to celebrate their first-ever Mother's Day this year. This can be a very important time for new mothers as they are still in the stage of recovery from giving birth and are getting used to their new role in life, even if this isn't their first baby. So, purchasing for a first-time mother can be an important task. Luckily, these ten ideas can help most new mothers feel confident in everything that they are doing as they work to become stronger individuals and mothers.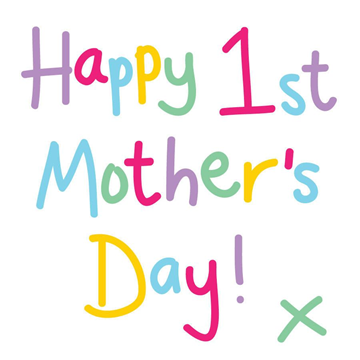 1. Spa Set
A spa set is one of the best things that you can do for a new mother. Most new mothers are lacking when it comes to free time to just relax. So, a spa set might help to make that relaxation time a possibility. You might consider purchasing a set that is already premade and ready to go for new mothers as it will have a lot of the products that you might not have thought would be needed. However, you can always do a little research to see what will work best. You might also consider making handmade bath bombs, candles, and other necessities to make the time in the tub exceptional.
2. Keepsake Box
Saving some of the baby's items tends to be common practice in most households. However, without something to keep items in, some mothers might choose to hold back a lot of items to help them remember such a significant point in their child's life. One great gift to provide is a keepsake box. This box can be simple or intricate depending on the mother's personal taste. A keepsake box can be decorated to suit the child too. It can also allow you to show off a picture of the child. If you want to make a box yourself then you can easily do so as there are many tutorials online, or you can simply use your creativity.
3. Meal Kit
Let's face it, there simply aren't enough hours in the day to prepare a healthy meal with a baby. Purchasing the items needed to make your meal, on top of finding the perfect recipe are things of the past. That is why a meal kit will become a new mom's best friend. Meal kits are shipped to the front door and come with all of the ingredients needed to whip them up. Best of all, most of the kits can usually be prepared in half an hour, which makes them a bit less of a struggle than other options. Plus, they're much healthier than ordering out or even microwaving your meal. Most importantly, meal kids can help you learn how to cook if you're struggling in this area.
4. Aroma Therapy
Relaxation is a must when it comes to new moms. That relaxation is hard to find at times, which is why finding subtle elements of relaxation is important. One easy way to bring on some much-needed stress relief is through aromatherapy. So, if you're looking for something to gift then an aromatherapy set is a great option. There are so many fun diffusers available so you can find a little something to suit every personal taste. Apart from that, there is a wide assortment of oil options, including blends that are specifically designed to reduce stress and even options to encourage sleep, which might help in so many ways.
5. Walking Shoes
Getting back in shape after having a baby is really hard, but walking can be an easy exercise that most moms can get on board with. Plus, most moms have to do a lot of walking with their little ones to keep a sense of calm in the home. Thus, walking shoes might be one of the best gifts you can give. A good pair of walking shoes will not only help keep a mom comfortable but will inspire them to get their body moving so they can enjoy feeling a sense of normal. Walking is a great form of exercise anyway and can help release built-up stress.
6. Personalize Jewelry
If you have a new mom in your life, then a simple and meaningful gift you can give is personalized jewelry. This gift allows you to find something that suits the mother's personality while offering her something that represents who she cares about. Most of these items will include birthstones that represent each child, but you can also find options that include engraved names and birthdates. You can have a lot of fun with this type of gift too as you can always add to it later on if the person has more children, or even grandchildren in the far future. Best of all, it is a keepsake they will want to have with them even when their children have grown.
7. Photography Gift Certificate
Most moms can't resist getting pictures of their children, or the whole family. So, if you want to choose a gift that will certainly bring a smile to her face then a gift certificate for professional photos is probably one of the best things you can do. Many local photographers are probably willing to hand out gift certificates, so if you know the person favors a specific photographer then you might start there. However, you can also look for options at studios and more. If you're not sure where to begin in looking for a local photographer then searching around on social media is one of the best routes to take.
8. Inspirational Book
It can be hard getting through some of the big moments in that first year. Often, moms feel like they can't do it any longer. Sometimes, they just get bored of scrolling on their phone as they hold the baby. One of the best ways to remedy the stress of the unknown and boredom is an inspirational book. There are numerous books to choose from that can help most moms reach their potential or at least help them to feel like they can make it through the struggle. There are so many inspirational books to choose from, but there are some top seller lists that you may want to check out before making your purchase.
9. Anything Supporting Mom's Hobbies
Finding time to be a person that isn't a mom is hard when you're a mother. So, in order to help the mom in your life, you might find items that help her reconnect with the person she was prior to being a mom. This can actually help reduce a lot of stress while helping the mom find some form of peace in her new role. Allowing her the time to work on this hobby can also be a gift in itself, even if it is only for an hour or so a day. If you're not sure what to purchase, then open up a dialogue about it. This will help you get an idea while also allowing you to understand what activities she misses the most.
10. A Nap
If you're low on cash or just looking for a thoughtful gift to give to any mom, then time to take a nap is probably one of the best routes to go. A nap will allow you to easily provide a mom in your life with something they desire, as well as something they need for their overall health. Many moms now aren't getting the sleep they need, especially with the pandemic adding even more demands to their lives. With a nap, you will know at least one day a mom is getting adequate rest so she can enjoy her time spent with the baby and those precious moments alone. You may even make it a regular occurrence when you can as it is important to take care of the people you love.
Mother's Day is a great time to celebrate all moms, but these ten gifts will make new moms feel extra special. Best of all, these gifts will suit your budget, so you won't find yourself struggling to bounce back after spending too much money on a Mother's Day gift. Each item will also show the love and care you put into the gift.