Graduation season will soon be here, which means it's time to start shopping for the graduation gifts that will help celebrate the graduation in your life. If you're on a tight budget this might leave you feeling like you're in a bind, but there are many options that won't force you to spend a small fortune. These ten items are great for high school and college graduates. While you help them transition to their new life, you might be surprised by the money you save on gifts.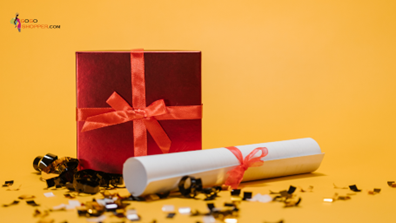 1. Homesick Candle
A homesick candle can be an exciting gift for almost anyone. These candles offer the aromas of some of the most iconic places in the world, so there is a good chance you will find a scent that smells like your neck of the woods. Even if you can't there are candles that can still help bring a sense of home to the graduate's life. For instance, you can find scents that smell just like their home. You can also find scents for the things they love, such as campfires. These candles are fairly priced too, which will make it much easier for you to save money while getting something thoughtful that will stand out in their memory. To add a little something extra to the space you might get a candle warmer.
2. Laundry Set
Most students are going to have to find a way to do laundry, which can be challenging for those that are out on their own for the first time. If you're looking for a great gift, then a simple laundry set might be a great option. Consider ordering a laundry bag or a basket that folds up to take up less space. A caddy to hold laundry supplies is also a great option. If you don't think these items will help out, then a year's laundry subscription might be a fun idea. This will ensure the student has laundry supplies mailed to them, so they don't have to go out to buy them. There are even sustainable items that come in sheets, which will take up less space in the bedroom.
3. Bed in a Bag
A lot of students are headed to a dorm room or an apartment for the first time. Many of these students are looking to make a fresh start and might not want to bring their childhood linens along with them. So, a bed in a bag might be a great option for them. There are so many of these on the market right now, so you should be able to find one that suits the personality and style of your graduate, as well as your budget. You should find that these consist of a set of sheets, a duvet, and pillowcases. However, many of the bed-in bag options will have other items as well, including a bag that can be used as a laundry bag.
4. Small Appliances
Small appliances can be a great gift for students, especially if they're not moving into a dorm room. You can find appliances that are designed for single-use, which will be the best possible option. Some of these items are even right for dorm rooms. One of the best items to purchase is a single-serve coffee maker. This can help many students save a lot of money, as they won't need to splurge on coffee when they need a caffeine boost. Electric burners, small crockpots, rice makers, and air fryers are also great options. Luckily, these items tend to be on sale around this period of time too, which makes it more affordable.
5. A Planner
Whether you have a high schooler headed to college or a college graduate to buy for, a planner can be the perfect option for your needs. For high schoolers, a planner will help them stay on track when it comes to their assignments and exam periods. For college graduates, it can help keep track of interviews, appointments, or even work assignments when they move on to their careers. There are numerous planners on the market too, so you should be able to find one that works well for the graduate's personality and organizational style. You can even customize some planners, which will add even more value for the recipient.
6. College Apparel
Another great option for graduates is college apparel. Most students are proud of their alma mater, so getting them the clothing they need to show off their pride can help them on their way to success. High school graduates might enjoy the apparel to help them gear up for their departure to college. This can also provide them with clothing that they will want to wear to class, which can also cut down on the shopping they need to do before they head to school. For college graduates, the clothing might be a great way to show pride in their graduate status while allowing them to feel nostalgic for their college experience. There are many shops that sell college apparel online, or you can shop directly from the school.
7. USB Hub
Gadgets are a big deal to most people these days. High school graduates heading off to college might find that they don't have a lot of space to lay out their items for charging. Even college graduates might struggle to charge items in their new homes or workplaces. So, a USB Hub is a great way to help them all out. These hubs will allow the recipient to charge items in one place, which will save them time and space. You will find lots of reviews on USB hubs online too, so you won't have to worry about picking out a dud and wasting money.
8. Subscription Service
Students leaving the home for the first time will be saying goodbye to many of the conveniences that they have at home. With new rules against sharing accounts, many students will be looking at paying for the subscriptions they love on their own. So, one easy gift option is to pay for a year's subscription to one of their favorite services like Hulu, Netflix, and so on. You might also consider offering a food service to graduates that have their own kitchen to cook in. Of course, there are also snack boxes or treat boxes that can also help to brighten their day each month.
9. Snack Box
If snack boxes are something that interest you then you might consider just making your own snack box as a gift. This can be a one-time thing, or you can consider sending them as care packages whenever you have the money or desire to do so. Making a snack box yourself can actually save quite a bit of money in the long run, because you can purchase snacks in bulk and shop around to find the best deal. Plus, you don't have to pay for the effort someone else put into it. Other than that, you can choose items you know the student is going to enjoy, which will make the gift even more remarkable to the recipient. Snack boxes can come in handy, especially in the early days of school when students are working hard to get on a schedule and figure out where to go shopping for the things they need.
10. Gift Card
A gift card isn't an incredibly personal gift, but it might be one of the best options for students branching out on their own for the first time. A gift card for gas for those taking their vehicles to school might be one of the best options, especially with gas prices currently being so high. Another convenient option is grocery gift cards. Whether you choose Walmart, Target, or a local grocery store where they are located, this should definitely come in handy. If you want to make sure the graduate is allowed a treat every now and then, it might be good to get gift cards for restaurants or coffee shops. You should look into the area they will be living before you purchase these though. A gift card to large stores like Amazon can also come in handy especially since students will have necessities to purchase when they finally get settled in.
Graduation season can be exciting, as can shopping around for the things that you'd like to purchase the graduate in your life. If you're short on ideas, these ten options should help you out immensely. These items will cater to your budget while making sure that the graduate in your life gets exactly what they need.