The crisp autumn months are upon us, which means there is a lot of fun to be had. However, with many schools going digital and school sports and clubs put on hold, you might be wondering how your child is going to have the chance to enjoy autumn and all its beauty. Luckily, there are lots of things you can do as a family that won't cost you a lot of money. These are just ten ideas to get you started in on all of the fun autumn has to offer.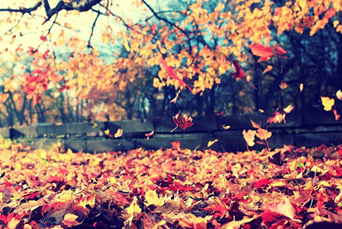 1. Go for a Drive
One of the best things about autumn is all of the amazing scenery. Autumn is filled with tree changes, weather changes, and all around more fun. In order to maximize your experience, you might want to plan a road trip. You actually don't have to go far to admire new scenery as most places in the country will vary within a 100 foot radius. Thus, you can easily plan trips to a variety of places in order to see quite a bit of the change. You might plan around things you've been interested in seeing, rather than doing, as a lot of places will be closed. If you don't mind going out in public and you do want to see something, then your best option is to call and ask if attraction is going to be open. Apart from that, your trip shouldn't cost you a lot. However, you should bring sanitizer, snacks, and drinks along for the ride so you can minimize exposure.
2. Photography
Photography is a great way to enjoy the changes in the seasons. It is also a fantastic option when it comes to helping children learn a new skill that can act as a hobby throughout their lives. You don't have to go expensive when it comes to photography though. Rather, you might be better off keeping things simple. If your kids have phones or tablets, then you can use the camera for all of your photography needs. You can also use apps to create special effects or edit the photos if your children are more serious about the photography. Apart from that, you can find disposable cameras if you're not looking to work on the images digitally. This experience alone can add to the fun your child has as it will be something new and fun. You might ask children to capture images of specific fall oriented items too.
3. Hiking
The cooler autumn weather is perfect to get out and enjoy some fresh air. Thus, a hike is a great option for the whole family. Hikes are a great way to take in the scenery and get some exercise without forcing yourself to be around a lot of people. Hikes can help you embrace nature too, which is a great way to help kids unwind and disconnect from all of the technology that is thrust at them. You can transform the activities around hiking too. For instance, you can turn it into a scavenger hunt, a bird watching trip, or even a race. Try to cater it to your family's needs or change it up every time you go for a hike. You can also try out lots of different local trails.
4. Family Sports
Although playing for a team might not be happening this season, you can still help the family enjoy sports as much as possible You can easily start up a family league which you can do after school or on the weekends. One easy game to pick up is kickball. This game allows for versatility while ensuring everyone gets a little exercise. If kickball is a little too slow paced for you then you might consider a more traditional game like soccer or football. However, you will probably have to alter the rules of the game to suit less people. If you don't like field games then you might consider setting up badminton in your backyard, so you don't have to worry about exposure while you play.
5. Monitor the Weather
The autumn months are filled with changes. If you have younger kids, then you might want to have them start monitoring the weather. They can keep a weather journal, track temperatures, and even make predictions as to what the weather will be in the next coming days. You can also help them learn why certain types of weather occur. If kids are curious, you might even do a rain cloud experiment, as this can be one of the greatest teachers when it comes to understanding more about the weather. This experiment is cheap and easy to do too, so you can always do it again and again.
6. Plant Food
Spending time outside is important, but so is eating healthy. So, you might consider mixing the two. Planting food is one of the best ways to do this. You might look up an autumn planting guide for your area to see what you should be planting for winter. Then, as the days grow colder, you will be able to pick your food and make delicious meals out of it. If you aren't in the market to grow food for winter, then you might be able to grow some of your favorite fruits and vegetables still. Some of these things can be grown under a special grow light in your garage or another area of the home that stays warm. You might also be able to grow these things if you have a green house. You can make an under ground or find a pop-up option to help you enjoy your produce all year long.
7. Start a Leaf Collection
In the autumn months, leaves are pretty much everywhere, which makes them a great thing to collect. Kids will love going on special missions to find an assortment of leaves. You can make collecting leaves into a scavenger hunt to keep things exciting too. Of course, you can also just have kids collect cool leaves and look them up in a book or online to learn more about them. You can try to preserve leaves and add them to frames or use them as another décor. However, you can also use them for leaf rubbings and so much more.
8. Build a Neighborhood Foodbank or Library
In this day and age, people need all of the help that they can get. So, you might use your free time to build something useful. Using some basic instructions, you can actually make a small library or foodbank for your neighborhood. These have become very popular over the last few years as they cost nothing to keep up with. All you have to do is decide whether or not you're making a library or a food bank. Of course, you can also do both if you're feeling ambitious. Then, you get started on plans to build it. You can always use scrap woods and other similar supplies for this, or you can ask for donations. No matter how you choose to make your donation box it will truly be an asset to your community. When the food bank or library is complete, start it off with some food or books you don't need or want. You'll be surprised how many people take interest in your creation. You can also use this box for special treats for your mailman, such as water
9. Rake Leaves
If you live in an area where there are a lot of trees, then you're probably going to feel the need to rake constantly. This is a great way to get outside and enjoy the crisp and fresh air though. Raking leaves is also a great form of exercise. There are lots of great things you can do to make raking fun. The most common activity is jumping in them, which never gets old. However, you can also use the leaves for good later on. For instance, you can rake them up and put them in a compost, so you'll have plenty of fertilizer when it is time to plant for spring. You can also get the kids out of the house to rake the neighbors' leaves, especially if they are elderly and prone to illness.
10. Join a Marathon
Autumn tends to be a popular time for marathons, which makes it a great time to join one or at least begin training to join one. There are so many causes associated with marathons too, so you can actually do some good in the world by joining one. Before you start the process, make sure you brush up on the marathons you are interested in. You should also look at COVID-19 requirements to make sure you are going to be safe while participating. If joining an event open to the public isn't your thing then you might consider hosting your own. You can set up the path and have your family join in. This is a great form of exercise and can help you bond as you train.
Autumn is the perfect time to get outside and enjoy everything the world has to offer. These ten ideas will help you create a fun experience over the season, so you can help your kids make good memories despite what is going on in the world.