Whether you're a frequent shopper of Walmart or not, it never hurts to save some money while shopping at such a popular store. As the pandemic continues and people struggle with money it is important to know a few ways to save some cash. Plus, with the holiday season coming, you might want to know how to save on food and gifts to help make the season a little better. These ten concepts will give you the knowledge to truly make the most out of your Walmart shopping experience. So, take a deep breath, because you might be able to shave your receipt down a bit in the future.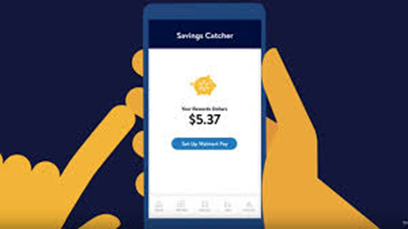 1. Surf the Clearance
Believe it or not but Walmart actually does have a clearance section. You can find everything from luxurious sheets to candy on this aisle, so don't be afraid to surf around to see if you can get a good deal. The problem with the clearance aisle is it often moves as the store changes. So, you might have to search for it every time you go in. If anything, you can always ask around. Sometimes, however, there won't be much there, so if you can't find it that might be why. Every now and then, you will find clearance items mixed in with the rest of the merchandise, so keep a sharp eye out for the items you need. After the holidays, you will always find clearance items in the space that they occupied during the holidays. That is until the store has eliminated enough of the items to move them elsewhere.
2. Shopkick
Gone are the days of the Savings Catcher, which made getting money back remarkably easy. Shopkick is the next best thing, if not better. This app allows you to earn points for shopping at a wide assortment of retailers. All you have to do is walk into an affiliated store and you're going to earn some points. Another easy way to grab point is to scan in your receipt and/or link your debit card so you can earn with little effort. The app also allows you to earn by scanning bar codes and watching videos. This is probably one of the easiest ways to get paid for shopping. Although you won't bring home real money out of your shopping trips, you will earn gift cards, which will help save you all the more.
3. Follow Rollbacks
Walmart is known for its rollbacks because they definitely help you save a ton of money. However, it is hard to know what is on rollback and what will be on rollback when you're just shopping in the store. Instead of just going shopping, you might take some time to look at your local ads and on Walmart's social media pages and website. This will give you insight into everything that is going to be on sale in the upcoming week to month. You might also follow some shopper's blogs, as some do have insights into this too. Keeping up with rollbacks can be a straight shot to cutting back on expenses with very little effort.
4. Shop via App
The Walmart app is a great resource when it comes to saving big time. This app connects you to everything your local store has to offer as well as things you can only buy online. When shopping on the app, you can find out if something is in stock in your store or if you need to buy it online. Thus, you'll save quite a bit of time and frustration. Another great thing about the app is it allows you to see the price of items before you go out shopping. This will help you plan your budget, so you don't go overboard. Apart from that, you can easily place a pickup order, send items to the store, and so on, in order to maximize your savings.
5. Free shipping
Amazon isn't the only retailer that offers free shipping. If you have your eye on something on the Walmart website or app, then you might not have to spend a fortune to get it. Walmart offers free shipping in a couple of different ways. To begin with, if you spend over $35 on the website, then you're automatically going to get your items shipped for free. Of course, this isn't your only option. If you don't mind picking up items at the store, you can actually get any item for free. It doesn't matter if a retailer has to ship it to your Walmart, as long as you are shipping it to the store, you won't have to pay a cent of a shipping fee. This will help you out immensely when it comes to saving money.
6. Monthly Delivery Subscription
Today, getting to the grocery store is a real challenge. Not only do you have to worry about others spreading illness, but you also have to worry about the tension in the air due to people being isolated from one another and worried about supplies. Luckily, you don't have to set foot outside of your home to get supplies from Walmart. For a monthly fee, you can actually have all of your items delivered directly to you. This will save you a whole lot of time and will prevent you from having to use outside apps to get your items delivered. This is a great way to help keep you safe and save you plenty of money on delivery fees.
7. Curb Side Pick Up Orders
If you don't want to pay a monthly fee to have your items delivered to you then you're definitely going to want to try the Walmart Pick Up service. This service is entirely free to you, so you won't have to stress out about having to pay extra fees or even tip the associates that bring the groceries to you. Instead, all you do is to park, use the app to alert associates of your arrival, and wait as they bring the groceries out to you. If you don't want your grocery items substituted with similar items, then all you have to do is let the app know. However, every now and then, you will get your item upgraded to a larger size for free, which adds all the more to your savings.
8. Great Value
If you like brand name items, but you don't like the brand cost, then you're in luck. Walmart's brand, Great Value, is actually very similar to what the big names offer. In some cases, the food does actually taste the same or better. Great value can be found in a wide assortment of areas too, so you're bound to rack up savings on everyday essentials. Largely, you will see this brand in the food section, which is probably where you will see the greater price savings. However, you can also find medicine, cleaning supplies, and more to keep your household going strong.
9. Price Match
Did you know that Wal Mart has a price matching policy? If you didn't then you're in for a treat when it comes to saving you lots of money. The price match policy is pretty simple to follow. If you find an item online or in another store that is priced lower than the Wal Mart item, then you can have the item matched so you can save money. However, you do have to have proof of the item's cost and the price of the item has to be current. So, make sure you have everything ready to go when you talk to a manager at the store for the price reduction.
10. Shop Early
When you choose to shop can be a big asset to you, especially if you're looking to save. Sure, you can miss out on some of the crowds in the early and late hours, but some prices are actually lower during this time frame too. For instance, during the late hours, items tend to be transitioned from full price to a rollback. If you're there when this happens, or early in the morning, then you're more likely to get the deal than if you end up waiting. Apart from that, you will also find a greater deal on meats, produce, and premade meals. During the early hours, items tend to move from regular price to a reduced price as they near expiration. So, shop around carefully in these departments to see what kind of savings you will find.
Wal Mart already offers some remarkedly low prices that will help you make the most of your budget However, these ten tips will allow you to find even more savings. Before you know it, you won't have to stress as much as you sit down to make shopping lists, because you'll know there are savings around every corner.