When the pandemic hit, Walmart decided to take its Black Friday deals in a different direction. Opposed to having all of its sales at once, the company decided to offer more online deals and spread everything out throughout the month of November. So, if you're ready for some major savings then the Walmart Deals for Days is going to be for you. This month, you'll find new online deals every Monday in November and in stores every Wednesday until the official Black Friday arrives. You'll also get a great Cyber Monday sale that should help you tie up all of those loose ends. So, mark your calendar, because these ten items should be on your watchlist as each of Walmart's deal days is revealed.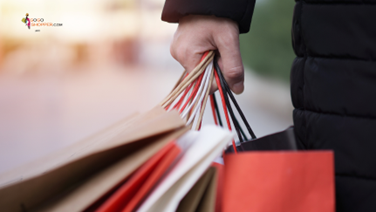 1. Televisions
You probably guessed it, there are going to be some epic television deals coming your way soon. Black Friday is known for its TV deals, so it is always safe to upgrade during this time frame if you need to. This year, you're definitely going to want to research deals, because there are going to be so many different brands to choose from. Walmart, in particular, will be offering deals on major brands, as well as some of the off-brand options that won't set you back as much. Roku TVs will also be big this year, which will help you keep your streaming services in check to add convenience to your relaxation time. No matter what you're looking for, you're going to find deals for up to 50% off.
2. Toys
Getting the children on your list something special will be easier than ever thanks to the deals you'll find during each sale cycle. You'll find some of the top brands for next to nothing, which will ensure everyone gets something special. Barbie is going to have some of its lowest prices this year, which will definitely allow you to find something for everyone, including an astronaut set, schoolhouse accessories, and fashion pieces. Other major brands will take huge price reductions too, so make sure to be on top of your game. Walmart is also pushing board games this year, which will allow you to spend more time bonding with loved ones. Apart from that, you will find higher-tech toys like hoverboards at a reduced price.
3. Advent Calendars
Start the month of December right when you have an advent calendar to add to the fun. These calendars come in all shapes and sizes, which will allow you to purchase one for everyone in the household. Most advent calendars have a little something special for the first 24 days in December, which makes the lead-up to the holiday all the more exciting. You can purchase calendars with your child's favorite cartoon or toy brand. You'll also find other options like books, socks, cosmetics, and other essentials you've grown to love. There are even adult options that include alcohol or coffee, but you probably won't find these at Walmart. This year, Walmart will have the best deals on calendars featuring nail polish so if you want to surprise the manicure fanatic on your list then this might be the best and cheapest way to do so.
4. Clothes
Clothing will also take a price decrease during the Days of Deals, so make sure you stock up on the items you need. Many of these sales will be geared toward adult clothing, so make sure to check on puffer jackets, leggings, and your favorite fuzzy socks. However, you also may find deals on children's clothes. Walmart has offered cheap pajamas for kids in their last few Black Friday sales, but you have to act fast on these deals. Slippers and winter pajamas will also be available for the whole family. You may find great deals on socks and underwear too, so make sure you keep an eye out for these simple stocking stuffers.
5. Cricut
If you love to craft, then Walmart is going to be your best friend this holiday season. There are going to be a lot of fabulous deals on Cricut this year. The Cricut machine itself will take a decent price decrease, so if you know someone that wants to get started then now is the time. You'll also find that there will be many great deals on Cricut accessories and supplies. This can help you stock up on products that you need for the whole year while also adding some accessories to take your crafting even further. These deals may not make the front pages of your Black Friday ads, so it is important to look directly in the department to find what you're looking for.
6. Laptops
Laptops have been a bargain for much of the year, but you'll find some pretty awesome deals when it comes to shopping during Black Friday. If you just need a laptop for a student or someone that does basic word processing or research, then you may even be able to walk away from the store spending less than $100. These deals can really help you to save and ensure everyone has what they need for success. Apart from that, there will be lots of options for gamers or those that might need a computer that utilizes editing software for videos or images. Before you purchase, make sure your laptop has everything you need, including the correct processor and enough memory to run the items you need.
7. Kitchen Appliances
You won't want to miss out on all of the kitchen appliance deals that Walmart will be offering during all of the Black Friday and Cyber Monday sales. This year, you're bound to find price cuts on some of the hottest items. Air fryers have been big over the last couple of years, so you're bound to find some great options for this must-have device. Apart from that, you'll also find huge savings on coffee machines, including those that can make ice coffee in no time at all. Ice makers are also big this year, but if you search around you'll probably also find some price cuts on brand-name blenders. You may even brand out to look at other kitchen supplies, as you'll certainly find a little something for everyone on your list.
8. Vacuum Cleaners
Getting your home in tip-top condition won't be a problem when you upgrade your vacuum cleaner during the Black Friday deals. You're going to find a little something for everyone, so make sure to take your time and shop around so you can find the best possible option for you. Some of the options that are currently being advertised include vacuums specifically designed to pick up pet fur. You will also find cordless vacuum cleaners, which are very popular right now. These cleaners aren't always the best for high carpets, so make sure you do your research before investing. Classic vacuum cleaners will be offered at a low price though, so don't forget to take advantage of the low price if you just need something simple.
9. Most Tech
Tech is always a big deal on Black Friday, which is why you should keep an eye on all of the deals. This year, there will be plenty of headphones and earbuds to choose from, which is great for music lovers or people that may work from home. Apart from that, you'll find deals on record players and the vinyl that goes along with them. Videogames will also keep you in deals, which makes for a great gift for most kids. You may even find some great deals on consoles to ensure your home is up to date when it comes to the latest toys.
10. Walmart Membership
One of the best things that you can do for yourself is to get a Walmart Plus Membership. This will allow you to get many of the perks that Walmart offers. This includes free shipping, which will give you even more savings during the holiday season. Plus members also receive early access to Black Friday deals to help ensure you get the deal before it sells out. Plus members have a lot of other perks too, so make sure to explore everything. During the Deal Days, membership is half off, which can't be beaten.
There are so many amazing things that you can use to save during the Deals for Days event at Walmart. These are only a few of the deals you should keep an eye on, as the ads are currently unavailable for a few of the events. Despite this, you should be able to plan ahead and price search as the deal days grow closer.