Black Friday deals have been all over the place over the last few weeks. If you've been holding out for the actual Black Friday deals, then you won't be let down. This season, retailers are dropping prices significantly to help you feel confident that you'll get everything you need to start the new year right. Although numerous stores will be participating in the deals this holiday season, you'll find these top retailers tend to have some of the most competitive options. So, don't forget to shop ahead and compare prices so you can get more out of your Black Friday experience.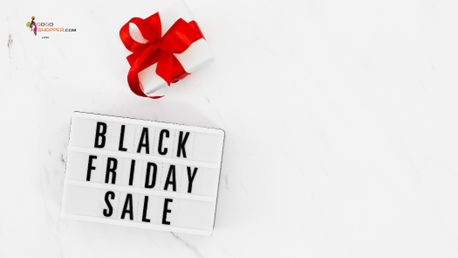 1. Target
Target is always one of the top retailers when it comes to Black Friday. One of their best offers is their price match guarantee. This covers everything purchased from October 6th until December 24th, so if you spot a cheaper price then just begin the process of getting a slight refund on your purchase. Apart from that amazing offer, you'll find that this year Target will be offering up to 50% off on technology like televisions, soundbars, and streaming devices. Target is repeating its 25% off one toy deal, which allows you to get one of those big-ticket toys for a lot less than the price tag. Black Friday will also be a great time to stock up on Christmas decor with 20% off everything.
2. Walmart
Walmart has been running its Deals for Days campaign all month, which has brought some pretty incredible deals to consumers. However, you can bank on the fact that their Black Friday sale is where all of the major deals are going to be. This year, you'll find quite a few deals to choose from. These sales will include major discounts on television and other technology like earphones and gaming consoles. You'll also find great deals on the media that make the perfect small gift for anyone on your wish list. This sale is where you'll find many of your deals on more expensive toys. Of course, there will be so many more items to choose from so make sure to take your time browsing if you can. Some of Walmart's deals will be in-store only, so make sure you have a plan for these items as things tend to get crowded.
3. Amazon
Amazon tends to dominate the scene when it comes to Black Friday deals. This year, you're going to find a lot of great options, but you'll probably have to sift through a lot of the deals that aren't fabulous. Amazon is notorious for throwing in random sales that might throw you off when you're looking for something exceptional. One of the best things to do here is to make a game plan so you don't get caught up in all of the flash sales. You should keep a list on hand of the items that you'd like to purchase. This will help you to look for exactly what you need. Some of the categories you should surf this Black Friday are home goods, toys, and of course technology. Amazon is known for its television deals, so you should definitely surf this category if you're in the market for an upgrade.
4. Best Buy
Best Buy is going to be the place to go if you want to find some exceptional deals on technology. This year, Best Buy is really pushing the deals on televisions and laptops, so you should check here before you venture out. You'll also find that there will be a great selection of games, consoles, and other tech accessories to ensure you get everything you need to make the most out of your free time. Apart from that, you may find that there are great deals on home appliances, both small and large. Best Buy has also been branching out with toys and other holidays, so you might find a few surprise deals.
5. Home Depot
This year, Home Depot's Black Friday is all about treating your home to a few little upgrades. You're going to find some great deals on items like lighting, fans, faucets, and similar items. If upgrading these items isn't on your list, then you might consider upgrading things like your appliances. There will be many deals including bundles to help you save more than you'd expect. Tools will also be on the market, which makes a great gift for all those that love to work on your home. Holiday décor will also be on sale, so you can make your holiday season look absolutely magical for less.
6. Bed, Bath, and Beyond
If you're looking for some special touches for your home, then Bed, Bath, and Beyond is going to be the place to shop. This store is offering some major deals this year, including a stainless steel skillet for as low as $2! While browsing, you'll find reduced prices on everything from towels and linens to small appliances and candles. After you're finished shopping, you'll receive a $50 discount if your total reaches $200. Plus, you'll be able to add a 20% off coupon after the discount is applied. This should definitely help you save big while getting the things you love. If you have a Bed, Bath, and Beyond store in your area, you might check to see what your local store has to offer because many stores are liquidating for shut down so the prices may be even lower.
7. Big Lots
A lot of people tend to overlook Big Lots when it comes to the holiday season, but they really do have some incredible deals. This year, Big Lots is really pushing its deals on sofas and recliners. You'll find recliners for less than $250 and sofas for less than $300. Toys will also be on sale for 50% off, which can help you get the items you need to fulfill your child's wishes. Apart from that, all clothing will be Buy One, Get One Free which is a deal that is too good to pass up. This will especially come in handy with all of the sweatsuits on offer for children. You will find a lot of phenomenal deals on Christmas supplies as well, which will help you decorate with ease.
8. Chewy
If you're shopping for your pets this season then Chewy is going to be the best place for you to go. Chewy is known for its incredible selection of pet supplies, including treats and toys for your unique pet. This year, Chewy is offering up to 50% off on most of the products. This will not only allow you to find all of the great toys your pet needs for the season, but it can also help you upgrade water and food dishes, as well as littler boxes and cat trees. It might even be a great time to stock up on your pet's food, so you can save even more money in the long run.
9. Wayfair
Wayfair is always trying to top the deals of its competitors, so you'll definitely want to check out what it has to offer this year. Currently, Wayfair has said that many items will be up to 80% off which will help you get more out of your shopping experience. You should check out items like interior and exterior furniture, as these items tend to always be on sale. However, you might consider looking at décor and rugs. You may even be able to find some deals on larger play structures or other larger toys like rocking horses.
10. Carters
When it comes to children's clothes, Carters is going to be the place to shop. The online store is already offering doorbusters, and you're bound to find many of these items in stores as well. By the time Black Friday arrives, you'll see discounts up to 70% which can score you some major deals. This is also the perfect time to stock up on clothes if you're expecting a baby. Onesie sets will be incredibly cheap so you can worry less about your bundle of joy having what they need.
This Black Friday is bound to be filled with deals that will help you check off everyone on your holiday list. These ten retailers are just the beginning but will give you a great place to start your shopping adventure. As you shop, make sure you price check your items, to ensure you're still getting the best possible deal.