If you were hoping for a super romantic Valentine's Day this year, then you might find yourself juggling to find an option that will suit your needs. With Omicron spiking in most areas, you might find more restrictions and closures than you may have imagined. Luckily, we live in a world where a little creative thinking can go a long way. With these ten ideas, you should be able to choose Valentine's Day date that will truly inspire you to have some fun with the person you love.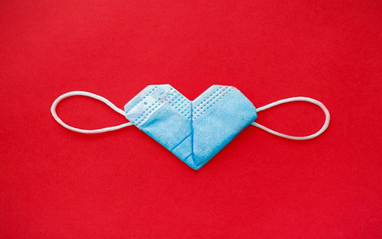 1. Rent a Movie
Dinner and a movie have always been a classic Valentine's Day date. However, if you don't want to sit in a crowded theater this year then there are so many great options to choose from. You can always rent a movie from one of your favorite services, which will allow you to sit down with your date and enjoy something fun. If you had your eye on a blockbuster at the theater, then there is a good chance that you will also be able to rent it from a streaming service. This will be a bit more expensive than your standard ticket, but it will allow you to enjoy the movie from the comfort of your own home. Plus, you won't have to worry about the high prices of theater snacks, which might end up saving you money in the long run.
2. Cook Together
Getting something to eat is always a great date night idea, especially for Valentine's Day. Unfortunately, Valentine's Day tends to be one of the most crowded nights for most restaurants. If you don't want to risk exposure to Covid-19 or you simply don't want to wait in line at restaurants that have a smaller capacity than normal, then you might consider cooking together. This can be a really great bonding experience that allows you to enjoy a healthier meal that you both worked hard to make. You can join a virtual cooking class if you feel lost in the kitchen or order a meal kit to help you along the way. Some services will even offer a Valentine's Day meal kit so you can make a classic meal and dessert to truly make the date memorable.
3. Virtual Tour
If you tend to spend your holiday at places like the museum or the zoo, then you aren't completely out of luck. There are actually a wide variety of places that are currently offering free virtual tours. You might spend a little time deciding what you would like to enjoy during your date. The sky is the limit here because you can actually travel to places like Paris and Rome to truly discover the things that inspire you. Most virtual tours won't cost you a penny, but some might so make sure to shop around for a tour that suits your needs. The virtual tour will allow you to go at your own pace, so you might bring some snacks along for the ride. If you're not sure what you'd like to check out, there are many guides that can help you discover some of the best virtual tours available.
4. Order In
A lot of people have a tradition of going to a specific restaurant for the holiday. However, this might not be an option for you, especially with the pandemic. If long lines aren't your thing or you're worried about exposure, then you might consider ordering in. Many restaurants will allow you to pick up orders that you call in, which can save a lot of time but still might expose you to people that could have the virus. There are also many delivery services that will allow you to put in an order and have it brought right to you. This will give you plenty of time to set up a romantic atmosphere for you and your special someone. You can even try to recreate the atmosphere that the restaurant has to help make your Valentine's Day seem less out of the ordinary.
5. Get Creative
One of the best ways to have some fun with a date is to consider a creative activity that both of you can enjoy. May it be going through old photos to scrapbook or painting something fun there are numerous options to choose from. In fact, you can even sign up for some virtual classes to help you get started. This is a simple way to enjoy a date night while making a souvenir that will help you remember your Valentine's Day. It might also open up a new date idea that will help you bond together even when there are no holidays to celebrate.
6. Stargazing
If you're looking for romance outside of the house, then one of your best options is to go stargazing. All you really need for this is something to keep you warm. Simply drive outside of the city and find a nice place to sit and admire the stars. You can even pull up an app to help you find constellations and other interesting things in the sky in your exact location. You can add to the date by bringing food and drink along. If it is going to be cold out, you might make sure you have extra blankets to ensure you don't have to leave your stargazing adventure after just a few moments.
7. Picnic
One tried and true way to enjoy a romantic meal is through a picnic. The best thing about picnics is you can pack up any food you desire and take it to a location that isn't surrounded by people. Parks are often a great option because they will allow you to enjoy plenty of fresh air and beautiful scenery while still allowing you to keep your distance from others. Apart from that, you will also find that if the weather is cooperative then you can find a spot with beautiful landscaping and eat in the vehicle. Of course, eating in your living room floor while watching a movie is also a great option, especially if the weather is unbearable. There are so many great recipes you can try out to help you get where you need to be to have the Valentine's Day of your dreams, so if you aren't sure what to pack then you might browse for some classic or modern picnic recipes.
8. Wine Tasting
Another fantastic option that can be done in the home is wine tasting. Not only will this save you some money on the event itself, but you also won't have to worry about paying for a taxi to get home. There are lots of virtual classes you can sign up for in order to help you take wine tasting to the next level. If you're not interested in a course, then you can purchase a kit to help you get all of the benefits of the wine tasting experience. You can also purchase your own wines and find foods to pair them with if you feel like you'd like to wing the experience.
9. DIY Gifts
A lot of people feel the pressure of spending a lot of money on gifts for Valentine's Day. Since the beginning of the pandemic, some budgets have been a bit tighter, which might cause you to feel insecure about spending lots on items that aren't necessities. You might also not want to hit the shopping mall or other stores in order to get the items you need. No matter the reasoning, one of the best things you can do for Valentine's Day is make something homemade. Anything from a poem to a handmade card can make someone feel remarkable. If you're at a loss for ideas then you might want to consider looking around for craft ideas that will spark your inner creativity.
10. Virtual Date
If you don't have an established relationship but you'd like to go on a date on Valentine's Day, then you might consider a virtual option. Many of the dating websites are now working with this option as opposed to in-person meet-ups anyway, which will allow you to easily find some fun for the holiday. If you're not interested in dating websites, then you might consider asking a friend to set you up for a virtual blind date. Of course, this is also a wonderful option for those still getting to know a date or those handling a long-distance relationship. Virtual dates don't have to be boring either. Rather, you can easily find games to play, offer trivia questions about one another, and so much more. If you're looking for virtual date ideas, there are many options online as so many have taken to this method of dating since the pandemic began.
Valentine's Day doesn't have to be a total loss because of the pandemic. There are actually many exciting ways to help make the occasion fun and memorable without going out or spending a fortune. With these tips, you should be able to bring romance to the day without adding to your stress.