The New Year is almost upon us, which might leave you wondering how you're going to say goodbye to 2021 and welcome in 2022. A lot of people love to throw huge parties or attend events that will keep them busy throughout the night. However, if you don't have money to spend on a party, New Years' attire, and transportation, then there are several fun ideas that you can enjoy. These tips won't cost you a lot of money and will ensure you feel like you can get the most out of the holiday without breaking your budget. So, get ready to make new traditions, because these ideas will transform the last and first holiday of the year.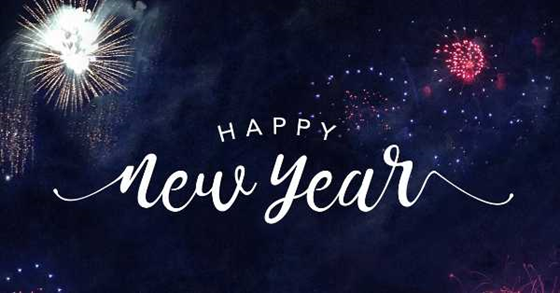 1. Create Your Own New Year's Eve Show
If you've ever watched Dick Clark's Rocking New Year or any other similar shows, then you will know that there is a lot of fun to be had by hosting such a show. If you aren't sure where you want to take your show, then consider just narrating an event that is already happening. You can live stream the show and have your friends and family interact. If you do want to create your own show from the ground up, then you can record the show in advance and use old music videos or other material as the performance portion of the show. If you are creating the show for the family, then consider using your children's ballet recitals, music lessons, and so on to fulfill this aspect of the production. You can exercise total freedom here, which can definitely allow you to have some fun.
2. Make a Signature Dish
There are a lot of traditions based around the New Year. Many people and cultures believe that certain foods actually bring you good luck and prosperity when consumed on the first day of the year. Foods like black eye peas and longevity noodles are incredibly popular during the New Year. However, this doesn't mean that you have to stick with other people's traditions if you don't already implement them. Nor does it mean you can't add on to the traditions you already have in play. So, this year, you might consider coming up with a signature dish that you can enjoy every new year. You can pass this recipe down to loved ones, so your family can carry on the tradition for generations to come.
3. Fill a Donation Box
Starting the year off with less clutter is never a bad idea. So, if you have the time, take a little time to get rid of the items that you don't currently need. Of course, this doesn't mean you have to take an entire day to deep dive into the depths of your closet. Rather, pull out a box and fill it with items around you that you no longer want. Kids can also do this with clothes and toys that they no longer enjoy. If everyone in the family comes up with a donation box, you might be able to help someone in need. Before you donate to a charity shop, you might also consider looking for a home for the items. Some people might actually be in need, but can't shop, so by bringing them the donations you could be making their new year all the better.
4. Make a New Dance Move
Dancing is one of the best ways to have some fun in life. A lot of people love to dance their way into the new year, which is why creating your own dance move can be a great start to 2022. You can really have fun with this, which will help occupy quite a bit of your time for your new year's celebration. To add to the fun, you can share your dance move with others and allow them to share the dance moves they've created with you. You can even host a dance-off if you're spending the holiday with others. There are so many ways you can use your new move throughout the year too, so you will get a lot of value from this form of celebration.
5. Announce Accountability Partner
If you have some big plans this upcoming year, then you're going to need an accountability partner. An accountability partner is someone that holds you to your goals, so you are less likely to procrastinate. When you choose an accountability partner, you do need to put some thought into who you choose as a partner. That is why New Year is a great time to send love to your accountability partner by announcing the person to the world. This can be an act to help your accountability partner feel appreciated, but also a great way to tell everyone you mean business and someone is going to help you make your goals happen.
6. Create a Photo Booth
Nothing takes a good time up a notch quite like your very own photo booth. This might seem like an expensive addition to a party or celebration, but it really isn't. There are numerous hacks to help you save a whole lot of money without missing out on any of the fun. To begin with, you can use your smartphone to capture the images. You can create your own tripod or buy one for cheap, to make capturing images easy. You can also come up with props from items you already have in the home or print off graphics. This activity can help preserve some of your holiday memories so you can cherish them in years to come.
7. Make a 2021 Playlist
Help document the ups and downs of the year by making a playlist for your year. You can start by documenting the months, or even just the events that happened to you. There are many ways you can go about the playlist, which will help you save money. For instance, you can easily use programs like Spotify to create a playlist that you can enjoy for years to come. Even if you don't subscribe to the service, this feature is available. If you're not sure what songs to use, then browse through mood playlists to see if something reminds you of the year. Once your playlist is complete, you can share it with friends and family and listen to their playlists as well.
8. Volunteer
With the end of the year here, you might consider spending any extra time you have volunteering. This is a great way to end the year doing something nice for others. There are so many in need during this time of the year too, especially since the weather tends to be much colder. You can also start the new year off doing something good, which will help you kick it off on the right foot. This will also allow you to occupy your time without spending money, which can be a great way to keep your year going well from day one.
9. DIY Party Games
Games are a quick way to make any gathering come to life. If you don't have a lot of games on hand, Then you're not out of luck. There are so many games that you can DIY on next to no notice, which can allow you to customize the fun had at the party. If you have more adults attending the party, then there are lots of word games you can download and print out. Of course, there are kid-friendly options too, so if you think the children in your life will love this type of game then there are options. You can also come up with physical games too, like variations on Twister, musical chairs, and scavenger hunts. If you're at a loss for ideas, there are so many to choose from online, so make sure to do a little research.
10. Try Something New
Instead of following the same habits, you might spend New Year's Eve or New Year's Day doing something new and exciting. There are plenty of new and exciting things you can take on that won't leave you broke. For instance, you might consider trying a new cuisine to see if there is something you might love eating more of in the new year. You can also try a new sport. Renting items is usually fairly cheap, but there are many other things you can try for free if you look around.
New Year is definitely going to allow you to enjoy some changes and some fun in your life. However, choosing an activity to do doesn't have to be costly. These ten ideas can set you up for success in the new year while allowing to start things out on the right foot.