Renting a car is a popular choice for those traveling or taking a road trip, providing the freedom to explore a new place at your own pace. However, the cost of renting a car can quickly add up and become a significant expense, especially for families or budget-conscious travelers. Therefore, it's essential to know some tips and tricks to save money on your car rental without sacrificing quality.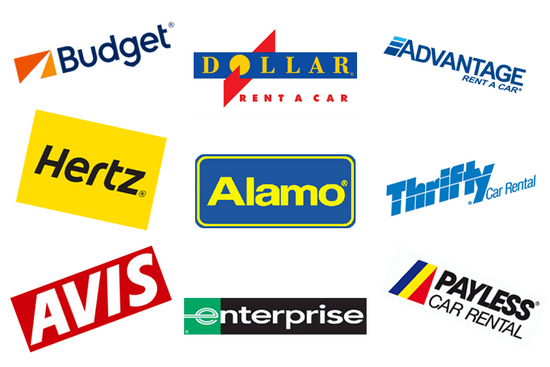 To help you find cheaper ways to rent a car, we have compiled 11 tips that can help you save money and still enjoy a comfortable and convenient driving experience. These tips are easy to follow and can make a significant difference in the total cost of your car rental.
1. Skip Official Websites
It's no secret that official websites of rental car companies are always more expensive. Instead, try booking from a travel portal such as Expedia or AA.com. These sites often have exclusive deals and discounts that you won't find on the rental car company's website.
2. Always Book from Travel Portal
Booking from a travel portal not only helps you save money, but it also makes it easier to compare prices and services from different rental companies. Plus, you can read user ratings and reviews to find the best option for your needs and budget.
3. Compare Prices of Different Rental Companies
Don't assume that the discount rental company is always cheaper or that the big name rental company provides better services. Carefully compare prices and read user ratings to find the best deal. Keep in mind that the cheapest option isn't always the best option, so make sure to consider factors such as location, availability, and reputation.
4. No Need to Find Coupons
While coupons may seem like a good way to save money, they often have restrictions and blackout dates that make them more trouble than they're worth. Instead, stick to booking through a travel portal such as Expedia, which already offers great deals and discounts without the hassle of coupons.
5. Book Early
The early bird gets the worm, and the same applies to car rentals. The earlier you book, the better your chances of finding a good deal. Plus, booking early gives you more time to compare prices and options and to plan your trip accordingly.
6. Check Prices After Booking
If you're not in a hurry to book your car rental, it can be a good idea to come back a few days later and check the price again. Sometimes the price will drop, and you can save even more money. Most travel portals such as Expedia offer free cancellation, so you can always cancel and rebook if you find a better deal.
7. Stick to the Lowest Car Model You Can Accept
While it may be tempting to rent a luxury car or SUV, sticking to the lowest car model you can accept can help you save a lot of money. Not only are these cars cheaper to rent, but they also use less gas and are easier to park and navigate.
8. No Upgrade at All
Avoid the temptation to upgrade your rental car at the rental office, as this will only add to the cost. Instead, stick to your original reservation and save your money for other travel expenses. Say no to everything the agent trying to sell you.
9. Do Not Buy Extra Insurance
Many rental car companies will try to sell you extra insurance, but this is usually unnecessary if you already have car insurance or travel insurance. Check with your insurance provider to see what coverage you already have, and decline any extra insurance offered by the rental car company.
10. Pick and Drop off at Airport
Picking up and dropping off your rental car at the airport can save you money on taxi or shuttle fees. Plus, many rental car companies offer free shuttle service to and from the airport, making it even more convenient.
11. Use Uber/Lyft Instead of Renting a Car
In some cases, it may be cheaper to use a ride-sharing service such as Uber or Lyft instead of renting a car. This is especially true if you're only traveling for a short period of time or if you're staying in a city where parking is expensive or difficult to find.
In conclusion, there are many ways to save money when renting a car. By following these 11 tips, you can find cheaper ways to rent a car without sacrificing quality or convenience. Remember to compare prices, book early, stick to the lowest car model you can accept, decline extra insurance, and consider using ride-sharing services such as Uber or Lyft. With a little bit of planning and research, you can enjoy your trip without breaking the bank. Happy travels!