Should you be looking for the best tasting beef, you are at the completely inappropriate place. We are here to share with one to get the less expensive beef, although still have the prime taste while you may have from a best restaurant in town.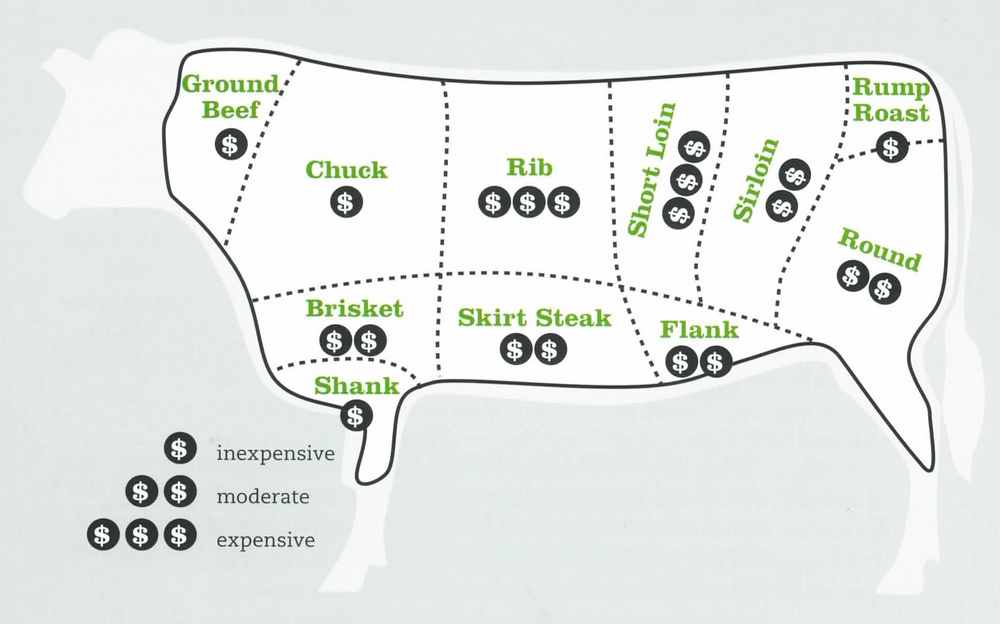 Buy Cheaper Cuts
First let's see the cuts of beef, and the prices of the cuts. The most expensive one are always beef rib and short lion. But you could possibly get much cheaper cuts, for instance chunk beef as well as buttom rounds, typically over 50% less expensive compared to the priciest ones, that offering similar flavor.
No More Dry-aged or Wet-aged Beef
As a beef lover, one could spend hundreds on one pound of dry-aged or wet-aged beef. Here is the tip that are easy to follow while giving you the maximum taste. Get a pound or two of boneless sirlion and unwrap it, place it in a plate, sprinkle with salt and pepper, let it rest refrigerator for approximately 3-4 hours, remove it and then leave it in room termprature for approximately 1 hour before you cook it. I called it air-aged steak! If you don't have that amount of time, at least try to tenderize it with a meat pounder.
Cook It Right
Less expensive cuts do not necessarily imply poor taste. All you have to do is to cook it right. Here is the recipes that can be a quality dishes for each and every beef cuts. Click on the beef cut and find the recipe you need.