Are you going to buy skin products at affordable price? As we age we need to look after our skin in different ways. The skin care regime I used in my 20's will be very different from what I need as I age. There are a myriad of products on the market and not all are expensive. Some can be as little as $20 or less, made by very well known companies. We all need to moisturize our skin and look after it to prevent skin damage and wrinkles. There are day creams, night creams, eye creams and treatments, anti-aging facial cleansers and toners, anti-aging facial masks to minimize wrinkles and anti-aging sunscreen to protect you when out and about. There are also anti-aging skin care tools; one is the Clarisonic cleansing system by Pacific Bioscience Laboratories.
As we age the production of collagen slows down, so most anti-aging skin care products contain elements to increase the skins production of collagen. Exposure to the sun over the years can cause loss of collagen. All anti-aging skin care products contain antioxidants, hyaluronic acid, peptides and Retinol. All of these chemicals can be present or a combination of them. There are several products available that are inexpensive that those on the lowest budget can afford to have good skin care regime.
Antioxidants such as green tea or more commonly Vitamin E are found in most anti-aging moisturisers.  Antioxidants are there to help halt any sun damage that has been caused by exposure to the sun. Sun damage and age slow the production of collagen. With the use of antioxidants in moisturisers and eye treatments they aim to prevent new wrinkles from forming by boosting collagen production. An example is Eucerin sensitive skin Q10 anti wrinkle moisturizer. It contains vitamin E as an antioxidant and is less than $12. This is a great product at this price. The vitamin E gives my skin a dose of moisturizer while looking after my sensitive skin.
Another product found in anti-aging moisturisers is hyaluronic acid. This helps your skin retain moisture and plumps the skin under the wrinkles. This is found in Garnier's BB cream skin renew. For less than $13 this moisturiser is also tinted and acts as a sun screen. It also contains vitamin C. This is great for when I want a little extra color but don't want to use a heavy foundation during the day.
Products called peptides are also found in anti-aging moisturisers. This has been found to help heal wounds and increase the production of collagen. There is a product called L'Oreal Paris Age Perfect Hydra-nutrition advanced skin repair serum. It is under $20 and contains biopeptides that help to create a barrier to the elements of sun and weather exposure. I use this when I am out gardening or going to the beach when I want a bit more sun protection.
A great anti-aging eye treatment by Garnier contains another product beneficial to aging skin. It is retinol which is a vitamin A. This can be found in most skin care products. It exfoliates the skin, removing dead skin cells and revealing fresh skin underneath. Garnier anti-wrinkle eye roller is under $17 and reduces crow's feet and puffiness around the eyes. It is best stored in the fridge, the coolness is refreshing. I found this to be a great product from a well known company. It is refreshing to use especially on warm weather or after the beach. Retinol halts the production of certain compounds that break down collagen. It is a proven treatment in treating aging skin.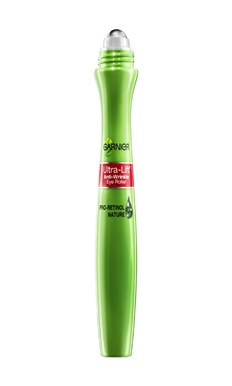 An anti-aging facial mask is a good addition to your skin care regime. An inexpensive one at under $4 is made by Freeman. It is called Facial enzyme mask and contains pineapple extract and vitamin C. These are best used once or twice a week to refresh and tighten your facial skin. This mask leaves my skin feeling smooth and fresh. It is a fantastic price too. I haven't found many good products at less than $5 but this is one I use all the time.
Most anti-aging sunscreen products are contained in moisturisers. An inexpensive cream is made by Olay Total effects. It is called 7 in 1 plus a touch of sun. It helps control fine lines and wrinkles while providing a sun screen as well. It is less than $19 and also contains an exfoliating agent called beta-hydroxy acid. I find this to be another great product from a well known company. I find Olay products great value for money and this is one of them.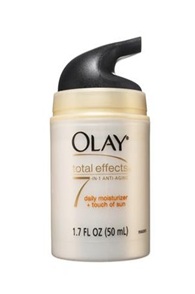 A good anti-aging facial cleanser for less than $8 is made by Neutrogena called Ageless restoration. It has micro beads which help to remove dead skin cells and leave your skin feeling fresh and clean. I find this to be a great cleanser as it removes all traces of make up as well. The little beads feel like little massage balls as you massage this cleanser into your skin.
A good anti-aging night treatment is also a good addition to my skin care regime. Look for one with retinol as this works while you sleep.
You can spend a lot of money on skin care but I have found with a little looking around I can find a good range of anti-aging moisturizers and other anti-aging skin care products under $20. You don't have to stores, just sit in front of a computer and do your research online. I look for products that contain antioxidants such as Vitamin E and Vitamin C and either peptides or retinol. The best also contain hyaluronic acids as well. These all help to promote the skin to produce to collagen which plumps up the skin and lessens the look of wrinkles. If you can find a range of products that suit your skin you can limit the looks of aging as I have done and it hasn't cost me a fortune.