The new semester will start in a week. If you haven't done your school supplies shopping, here is the easy way out. It saves you time to look for the items you need – you won't miss a thing. And it saves you money too. Don't expect you can get a better deal if you buy them one by one at stores like Amazon. We have the price comparison for you. This is definitely the cheapest suplies you can get, – I didn't say they are the best though.
Visit Walmart.com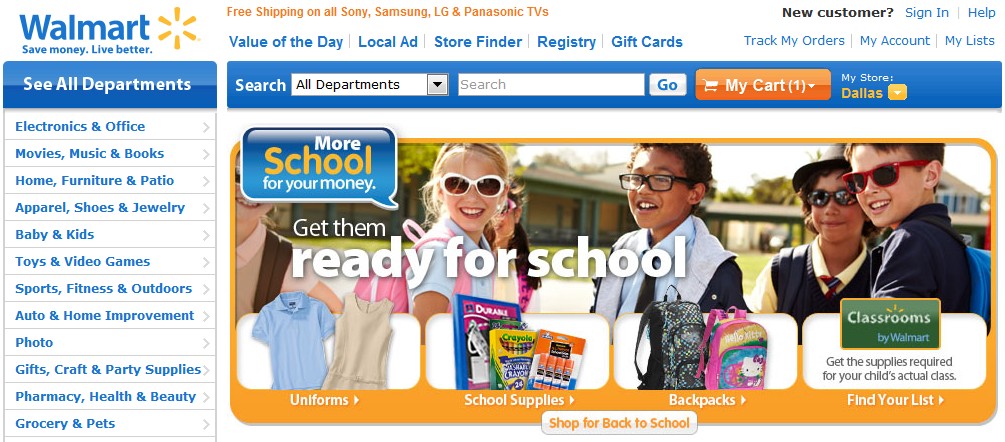 If you have never shopped at Walmart.com before, you should start it now. For the the same product this is always the cheapest place you can find. They do not offer online coupons, so there is no need to search around for coupons. And Walmart online does not accept printable retailer's coupons either. If you need to use printable coupons, you have to shop in stores.
Search "School Supplies Bundle"
You will find more than 100 results. Each bundle usually include pencil, glue, crayon, binder, notebook, filler paper, eraser, marker, etc. The most popular ones are: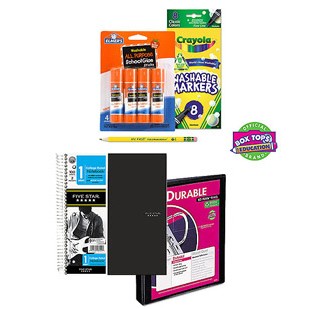 Grades K-3 School Supplies Bundle, start from $12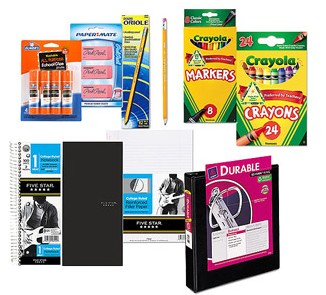 Grades K-6 School Supplies Bundle, start from $16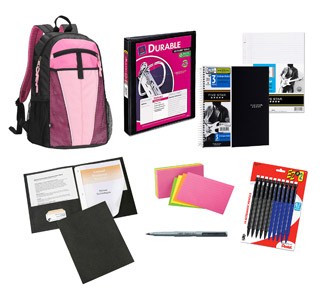 Grades 7 & Up – Eastsport Mesh Front Backpack & School Supplies Value Bundle, start from $30.25
Customize The Bundle
Once you have selected the bundle you wanted, you are able to customize every item in the bundle. Each item usually has 3 to 6 options to choose from. The final price may vary depending on your selection.

Ship To Home
All these bundles are "home free" items, – they are shipped to your home for Free! Minimum $45 is needed in your cart to qualify for the free shipping. The free shipping is for Standard Shipping only. If you need them faster, select Expedited or Rush at a cost.