Attention, savvy shoppers! Are you a housewife looking to stretch your hard-earned money on daily shopping? Well, look no further than Costco, the ultimate shopping haven for bargain hunters. With its wide range of high-quality products and unbeatable prices, Costco has become a go-to destination for cost-conscious individuals. In this blog post, we'll unveil the 11 best deals at Costco in 2023 that will help you save big on your household expenses. From everyday essentials to indulgent treats, we've got you covered!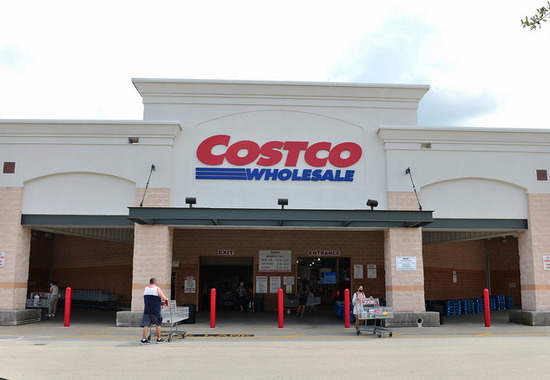 Eggs & Milks:
Starting our list of fantastic deals at Costco are eggs and milk. Whether you need them for baking, cooking, or breakfast, Costco offers incredible prices on these staples. From free-range to organic, you'll find a variety of options to suit your preferences, all at unbeatable prices. Stock up on these essentials without breaking the bank!
Sodas and Beers:
Next up on our savings spree are sodas and beers. Whether you're hosting a summer barbecue or just want to quench your thirst, Costco's bulk deals on your favorite beverages will keep you refreshed. Take advantage of their competitive prices and stock your pantry with your preferred brands.
Cooking Oils and Rice:
When it comes to cooking oils and rice, Costco has your back. Whether you're looking for olive oil, coconut oil, or even specialty oils, Costco offers fantastic deals on high-quality brands. Additionally, you'll find a vast selection of rice varieties, including basmati, jasmine, and wild rice. With Costco's prices, you can cook up a storm without worrying about your budget.
Nutella & Almond Butter:
Who doesn't love a dollop of Nutella or a spread of almond butter on their morning toast? Luckily, Costco understands our cravings and provides great deals on these delectable spreads. Treat yourself and your family to these indulgent delights without breaking the bank.
Gasoline:
Costco isn't just about groceries and household items; they also have fantastic deals on gasoline. As fuel prices continue to rise, Costco offers its members exclusive discounts on gasoline purchases. Fill up your tank and watch your savings grow!
Bath Towels:
Update your bathroom with luxurious bath towels from Costco. They offer a wide range of soft, absorbent towels in various sizes and colors. Not only are these towels of exceptional quality, but they also come at unbeatable prices. Refresh your bathroom and pamper yourself without splurging.
Kids Clothing:
As a housewife, you know how quickly children outgrow their clothes. Costco is the perfect place to find affordable and stylish options for your little ones. From trendy outfits to durable essentials, Costco's kids' clothing section offers great value for your money. Keep your kids looking fashionable without straining your budget.
Sleepwear and Socks:
Don't forget about yourself! Costco's sleepwear and socks section is a treasure trove for frugal fashionistas. You'll find cozy pajama sets, comfy loungewear, and a variety of socks to keep your feet warm. Treat yourself to comfortable and affordable sleepwear and socks while staying within your budget.
Copy Paper & Binders:
If you work from home or have school-aged children, you know the importance of having a steady supply of copy paper and binders. Costco offers excellent deals on these office essentials, allowing you to stock up on quality supplies without spending a fortune. Stay organized and productive without compromising your wallet.
Fruit:
Fresh fruit is not only healthy but also delicious. Costco consistently offers an array of affordable fruit options throughout the year. Avocados, watermelons, and strawberries are often featured prominently in Costco's fruit selection. Whether you're making guacamole, enjoying a refreshing summer fruit salad, or adding a pop of color to your breakfast, Costco's fruit deals are hard to beat. Enjoy the goodness of nature without paying a premium price.
Kirkland-Brand Bacon:
Last but certainly not least on our list is Costco's famous Kirkland-brand bacon. Bacon lovers rejoice! Costco offers a value-packed deal on their high-quality bacon, allowing you to savor the crispy, smoky goodness without emptying your wallet. Whether you're cooking up a hearty breakfast or adding bacon to your favorite recipes, Costco's bacon deal is a sizzling steal.
While Costco offers incredible value and savings on a wide range of products, it's important to be mindful of certain items that may not be the best purchases for everyone. Here are some items that you should consider avoiding when shopping at Costco: vitamins, countertop medicines, meat, fish, flowers, frozen food, and batteries. These products require careful consideration due to factors such as expiration dates, storage limitations, and the potential for wastage.