Summer is rapidly approaching, which means a lot more free time to be had. One of the best ways to kill some time while also broadening your horizons is to pick up an instrument. If you're on a tight budget, then getting the right instrument for your needs might be a little tough. There are numerous instruments that won't cost you an arm and a leg though. These ten instruments are on the cheaper side of the spectrum and are great ideas for beginners. So, whether you're shopping for yourself or a youngster, you might want to check out these ten options.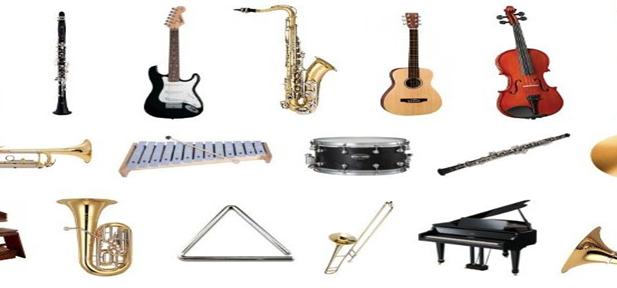 1. Bongos
If the rhythm is where you want to begin your musical journey, then bongos are a great place to begin the fun. Bongos are very simple and can be purchased for cheap if you shop around. You can even start small and add to your bongo collection as your skills progress. If you're working with small children, there are many ways to make bongos, so you don't have to spend money at all. Using recyclables is a great way to take on this task. These bongos might not sound the same as the bongos you might purchase from a store, but they're great for children. You can also find an assortment of bongo lessons online to help you learn the basics, pick up songs, and feel confident in your bongo skills.
2. Recorder
There is a reason why recorders are popular in schools. Recorders are one of the best ways for children to enjoy music lessons without costing you a fortune. You can pick up a recorder almost anywhere which makes it even easier to get your child started on the craft. Apart from that, there are numerous resources that can be used for anyone hoping to learn to play the recorder. You will find online videos, free music sheets, and an assortment of books that you can purchase for next to nothing. The recorder is also a great way to introduce yourself or your child to reading music, which can help transform your life in so many ways.
3. Ukulele
If you're not feeling comfortable with the guitar, then you might consider trying out the ukulele. This instrument is iconically used in Hawaiian music, but you can actually learn a wide variety of songs on this instrument. It is also a great instrument for small hands just learning how to play an instrument. The ukulele is largely affordable, especially if you begin with a cheaper brand and upgrade as you improve on your skills. There are numerous videos available online to help you learn how to play the instrument too. This can help save you money on lessons while allowing you to work at your own pace.
4. Harmonica
When it comes to traditional music, there are a lot of great options that you can try out. However, the harmonica is one of the most popular options that won't cost you an arm and a leg. A harmonica is very efficient because you can easily carry it around with you wherever you go, which makes it something great for you to kill time with. Apart from that, you'll find that there are numerous lessons online to help you along the way. You may want to dive into a guide for purchasing a harmonica before you jump into a purchase though, as this will help you choose the right option for your needs.
5. Tambourine
The tambourine can be a little underrated at times, but it is essential for many bands. So, learning to play the tambourine can be a great way to gain some knowledge about music, learn to keep a beat, and so much more. Best of all, tambourines are incredibly cheap to buy and can even be customized to suit your personal style. There are lots of great options online for lessons too, which can save you money while helping you to embrace the basics of music so you can move on with more advanced instruments in the future.
6. Guitar
One of the most popular options for you to try out is a guitar. At first glance, you might feel that a guitar is a bit too pricey for you. However, you can often find one at secondhand stores, yard sales, or even online for very cheap. If you are in the market for a new guitar then you can still find one at an affordable price if you do a bit of shopping around. Finding lessons online for guitar is very easy and you may even be able to find options in your local area for an affordable price. A guitar is a great instrument to learn music with, but you can also play by ear, which works best for some people. If you are looking to join a community of musicians, then a guitar is a great way to do so as it brings versatility to your day while still suiting your style.
7. Keyboard
If you've always wanted to learn how to play the piano, then a keyboard might be a great option for you. A keyboard offers an easy way to learn piano as it offers all of the keys on a condensed board. This can help you to learn the notes needed to play songs and even compose your own music. A keyboard might be one of the most expensive options on the list, but you will find that it will last for quite some time and can even take the place of a piano if you don't have the time for it. If you shop around, you might be able to find a new and basic model for under $100. However, shopping second-hand will save you much more. You may even be able to find second-hand piano books for cheap to ensure you get more out of your lessons. There are learning options online too, so don't hesitate to look around and see what works best for your learning style.
8. Bass Guitar
Another more popular option, to begin with, is a bass guitar. This is another great option for anyone hoping to join a band or play music with a community. The bass guitar won't cost you as much as a regular guitar if you shop for electric bass. The bass guitar might be easier for some people to learn as it provides you with four strings to work with. There are lots of lessons online as well as books that you can purchase to help you master the bass on your own. You might even be able to learn the bass as you work with friends or family that play the guitar.
9. Flute
When it comes to children wanting to learn an instrument for the school band, the flute is an incredible option. This instrument doesn't require a lot of maintenance which is one of the reasons why so many people find it appealing when choosing something for a band. Apart from that, the instrument itself is much cheaper than many of the options you'll find for school bands. Plus, there are many secondhand options available as well as payment options, since many companies will work with school band members. The flute can be easier to learn than some of the other wind instruments, which will help beginners feel more confident as they take on learning to read music and play an instrument at the same time.
10. Maracas
Anyone that loves music and dancing will appreciate the maracas. This instrument allows you to move around as you keep the beat for the band. The maracas can be a lot of fun to play especially if you enjoy percussion. Plus, they always offer fun designs that will help inspire you to have fun. The maracas might be a little tougher to learn without lessons because there is more to them than what meets the eye. Of course, if you are looking for an option to get you up and moving, then this is definitely going to be the option that suits your needs the most.
Learning an instrument doesn't have to be something that you feel will set you back financially. These ten options are easy on the budget but will also help beginners adjust to learning music while helping to build your skills quickly. On top of that, they will help to add a bit of fun to your free time, which can boost your health.