The holidays are coming up which is going to make social distancing hard for a lot of people. If you don't know how to handle the holiday season without your family then you do have a few options that you might consider. Of course, many are simply looking for a way to enjoy the holiday by giving back to the community. You still do have a lot of options for the holiday season, but you will need to exercise extra precautions. These ten tips will allow you to enjoy the holiday without worrying as much about covid-19, which might be the most grateful thing about the holiday. So, don't give up on the holiday season yet, because these tips will help you to get through this Thanksgiving without sacrificing too much.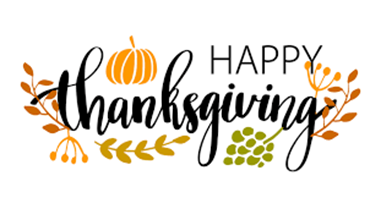 1. Quarantine Ahead of Time
If you don't think you can give up another holiday to covid-19, then you do have an option to help you see your family. However, it only really works if your family lives within driving distance, as this will reduce the chance of the spread of covid-19 during travels. If everyone is working from home and you are getting grocery deliveries or you have two weeks of food stocked up, then you can quarantine. Make sure you quarantine for two weeks to make sure there is no chance of passing on coronavirus, or anything else for that matter. If you do this two weeks prior to Thanksgiving then you should be set to enjoy the company of loved ones. However, you should still take precautions and make sure everyone practices good hygiene and doesn't spend time sitting too close together.
2. Eat Outside
Another way to enjoy the company of others is to simply eat outside if the weather allows. You will still need to practice social distancing here, but you will be able to enjoy the company of more people without having to worry as much about getting sick. Of course, there are some factors to keep in mind when it comes to an outdoor gathering. For starters, you will need sanitizing stations to make sure everyone is able to clean properly before eating and after handling things others may have touched. Food should be carefully portioned out, perhaps even ahead of time, to avoid exposure to covid-19. On top of that, people should still wear masks and stay six feet apart. It might not be the warmest holiday meal ever, but you will at least have some time together.
3. Virtual Gathering
Of course, if you're not ready to risk getting sick, then there are virtual options to make Thanksgiving feel as normal as it possibly can this year. Even if you have a big family, you can create a ZOOM chat that will help bring everyone together without worry. This will allow those that are vulnerable to feel like a part of the fun, which might mean more to them than you think. Your video chat doesn't have to be continuous chatter either. Rather, you can all set up activities to make it seem a little less chaotic. You might work on family recipes in the kitchen together, play a traditional game, watch the football game, and have your meal together. It is as close to being together as you can get, which will definitely make the holiday a little better than going at it completely alone.
4. Donate Food
The magic of Thanksgiving might not be a possibility for some people this year due to a bad economy and other factors. Some may not even be able to get out and get their shopping done. So, you might find that donating food is one of the best ways to help you feel like you're truly celebrating Thanksgiving. You have many options here. For starters, you might just donate canned and boxed goods to food banks to help them reach the extra need. Another option is to give part of your meal away. You might see if anyone in the neighborhood is in need. Of course, you can also check on social media with your friends and family to see if anyone there is in need either. When prepping and transporting the food, you will have to exercise extra precautions to ensure nothing spreads to those you are donating to.
5. Try New Recipes
The holidays might not be the same this year, but that doesn't mean that they can't be special. This Thanksgiving, you might help to spice things up by trying new recipes. You can find a long list of modern and fun recipes that will allow you to exercise some creativity while you whip up your holiday meal. You can even base your new meal ideas on items that you already have around the house to help you save money. Of course, new recipes doesn't mean that you literally have to choose new recipes. Instead, you might give some of the family recipes that you've never tried to make a try. This will allow you to feel closer to your family while trying to make your meal as traditional as you possibly can despite having to stay away from those that you care about.
6. Keep to Tradition
Even if you're not spending time with your family this year, that doesn't mean you have to give up on holiday fun. If you can, try to stick to tradition as much as you can. For instance, if your family watches the Thanksgiving Day parade every year, then make sure to tune in. You should plan dinner for the normal time, and chat with loved ones that you would typically see on a video chat or the phone. You might have to alter some of your traditions. For instance, if you typically go to the parade in person, then you may have to settle for watching it on TV. However, if you can keep the traditions as close to normal as possible then you may very well feel like the tradition and the holiday are as normal as possible.
7. Make a Gratitude Tree
It has been very easy to lose sight of the good things in life right now. So, during this time, you might want to make a gratitude tree. This tree is the perfect family activity as it will help to put things into perspective. You can tackle the tree in many different ways, especially when it comes to the tree itself. If you're not sure where to start, there are actually a lot of tutorials to choose from. The real power comes in the leaves. You can trace real leaves onto paper, make etchings, or print out leaves. Once you have your leaves ready to go, place the things that you are grateful for on each leaf. Then, you can add a leaf each day or put them all up at once. This will help you to see your true bounty, even when things feel grim.
8. Start New Traditions
2020 has definitely changed people. So, going into such a big holiday as Thanksgiving may make you feel different about the way you choose to celebrate. Instead of following all of your traditions, you might try to find some new ones. Even if you go back to your normal Thanksgiving celebration next year, these new traditions might help you to remember the year of social distancing while celebrating the freedom you will regain. There are so many exciting things you can add to your holiday celebration. For instance, you might choose a movie to watch every year. If this isn't your thing then think about getting outside and planting some seeds in your garden to show your bounty. You might decide on new recipes or make up a brand new game for everyone to enjoy. No matter your new tradition, it will hold a special meaning that will help you embrace the growth process you experienced this year.
9. Make it a Game Night
Spending time with family is important during Thanksgiving, so make this holiday even more fun by bringing everyone together to play games. You can use games that you already have or make up your own. If you're low on the game front, then there are numerous deals on games since Black Friday deals are pretty much running all month long. Of course, you can extend your game night out to others. Thanks to technology, you can play games on video chat or you can play games via apps. This should help everyone bond and have fun as if Thanksgiving was celebrated in a normal fashion.
10. Craft Time
Crafts are pretty much a great idea for almost any holiday. So, don't be afraid to pull out your supplies and have some fun. This year, you might even consider crafting early so you can use some of the things you create for decorations. You don't have to stick strictly to the holiday or even autumn though. Instead, you might want to get a jump start on crafts for the numerous holidays coming up in December. If you're low on gifting money this year, this can also be a great way to make sure everyone gets a present on your list. There are plenty of ideas online, so make sure to check out a variety of things to keep you and your family busy.
Thanksgiving can still become a fun holiday even if you can't reunite with those that you care about. This holiday, you might try out a few of these options so you can truly make the most of the year, even if it isn't what you typically expect out of a holiday. So, don't let self-isolation orders get you down this year, instead, create a Thanksgiving that you will remember for years to come.