Ramadan begins in early April and if you don't have plans yet then you might find yourself struggling to prep for the holiday at the last moment. Luckily, Ramadan doesn't have to be a big-budget holiday, which can make the meaning of the occasion all the more sacred. These ten tips will help you keep to your budget as you plan to make your Ramadan a period to remember. You may even find new solutions to the holiday that you never thought of before, so you can continue to keep the budget low while allowing your finances to thrive.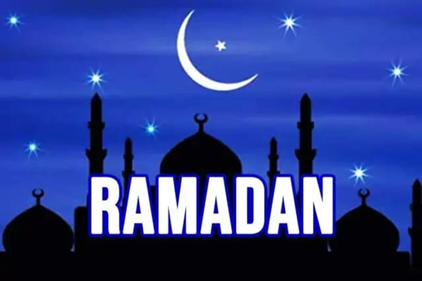 1. Keep It Simple
One of the most important things you can do to maintain your budget is to keep things simple. You do not have to go all out for Ramadan, as the message of the holiday isn't about spending money. One of the first places to begin is to keep gifts very simple if you give them at all. You don't have to purchase lavish gifts just to impress others, so cross this off of your list of things to do. Décor is another thing you can totally skip out on when it comes to spending large amounts of money. You can decorate with homemade items if you choose to decorate at all. Your feast can include seasonal foods or those that are cheap to make. All of this combined should help to keep your budget frugal without affecting the holiday.
2. Shop for Deals
If shopping has become part of your Ramadan experience, you don't have to give it up entirely. Before the holiday begins, make sure you set a budget and stick to it. Usually, during this time, you will find lots of sales to choose from. You should be able to find plenty of décor items, fresh clothing, and even gifts. Sales can be tempting, so make sure you do some research before you simply blindly buy an item because a store says it is on sale. You should also think about a purchase before making it because purchasing items you do not need won't do your budget any favors.
3. Don't Travel
Many people do like to travel during Ramadan, may it be to travel to see family or to visit sacred places. Traveling right now might not be the best of options though. There is a lot of turmoil in the world, which makes it unsafe to travel to many places abroad. On top of that, the cost of flights is very high. With fuel shortages, pandemic restrictions, and other major issues, getting a flight isn't going to be quite the same as it would have been a few years ago. Even driving isn't a great idea with the high price of fuel right now. So, instead of traveling, simply stay home and enjoy your holiday as best you can. If you can always video call loved ones and take tours online of the places you would like to see. This will also afford you the opportunity to put back some of the money you would have used to travel so that when it is safe and money efficient you can.
4. Plan Ahead
Planning ahead for any holiday is crucial, and Ramadan is certainly no exception to the rule. This year, try your hardest to shop ahead of the season for gifts. If you're already behind, then adopt this plan for next year. It will allow you to easily get gifts throughout the year, so you don't have to spend lots of money all at once. Shopping ahead will also allow you to shop for the best deal. By shopping early, you can feel assured that your items will arrive on time, so you won't have to spend extra money to replace items that aren't on time. This will also allow you to budget more efficiently for meals. Sometimes, you can even find décor on clearance after the holiday, which will help you prepare for next year's holiday.
5. DIY Decorations
Decorations do not have to become an expensive part of your Ramadan experience. In fact, there are so many decorations that you can make at home. From themed garland and wreaths to cutouts of mosques and paper lanterns, you're bound to create something that will truly suit your needs. Making the decorations yourself will also allow you to bond with family members and show off your family's personality through artwork. One of the easiest options to make is paper lanterns, especially since the craft can be done in so many ways. This will allow you to easily work around age groups while creating something that can be used year after year. There are a lot of tutorials online, so make sure to check them out if you're struggling to get started.
6. Ramadan Crafts for Kids
Keeping kids entertained is always an important aspect for most holidays. Ramadan is no exception to this rule. Luckily, there are plenty of things you can organize to keep kids busy. Ramadan crafts are one of the easiest ways to help children have fun while keeping their hands busy. There are many Ramadan crafts to choose from too, which will allow you to choose crafts based on age and skill level. There are lots of craft ideas online to ensure you are able to choose projects that are right for everyone and are suitable for the supplies that you already have at home. If you choose carefully, you can even put the crafts up as décor to save you even more money.
7. Plan Meals Carefully
Although fasting is a major part of the holiday, people tend to not save on groceries. This is because meals tend to be more lavish. You don't have to go all out for every meal though. Instead, plan with your budget and choose foods that are going to be filling for much longer. You should also choose ingredients that can be utilized from one meal to the next. This will prevent waste and thus save you a lot more money. Other than that, you will find that there are many frugal recipes online to help you feel confident about your ability to save money while still enjoying your favorite traditional options.
8. Volunteer for Charity
Giving to charity is also a big part of the holiday. However, if you're short on money to give or you simply want to make more of a difference, then you might consider volunteering for charity. This will allow you to make a difference without spending money. Instead, you will be offering something far more valuable, your time. There are many volunteer opportunities to choose from as well. You might start by choosing things that interest you, so you can gain more from the experience. You never know, you may find a new and valuable way to spend your time even when Ramadan is over.
9. Gift Frugally
Ramadan shouldn't be about spending a small fortune on gifts. In fact, if you don't need to gift or you don't particularly want to, then there really is no reason to gift. However, if you do want to offer some gifts, then you can start with items that won't cost you a lot of money. Handmade items are always a good choice and will help show your affection without burdening you. However, if you don't want to spend a lot of money then you can easily purchase smaller items that relate to the holiday or have personal meaning behind them.
10. Share the Story of Ramadan
One of the best ways to celebrate Ramadan is to share the story of the holiday with others. You might be surprised by how many people are intrigued by the story of the holiday because many simply don't know it. Those that do know, might like hearing it from different people to see how each person presents the story. There are many books about the holiday too, which might actually help you to enjoy more of the story or teach it to the next generation.
Ramadan will be here before you know it, but there is no reason to fret over plans or your budget. These tips should help you enjoy the holiday anymore since you won't have to stress out over all of the things you feel you need to do. With any luck, you will find that your holiday feels more special without worrying about budgetary restraints.