These days, vitamin companies seem to be everywhere you look. If you're on social media, then there's a good chance you see advertisements for trendy companies or articles on vitamin on a daily basis. If you're looking to improve your body's health this year using vitamins, then there is never a better time to get educated on the subject and your options. However, using vitamins can get really expensive, especially if you're not sure where to begin. These ten tips will help you make wise decisions about your future use, as well as how to save some money on the vitamins you choose to take. So, buckle up for the new year and help your body reach its goals with these simple to follow vitamin tips.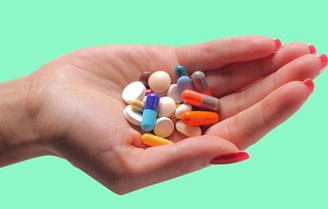 1. Talk to Your Doctor
One of the best things you can do for your body is talk to your doctor before you begin a vitamin regimen. Your doctor will be able to test your blood and talk about your diet, so they can fill in the nutrition gaps while making suggestions that will help you stay healthier. Speaking to your doctor will certainly help you avoid purchasing vitamins that you think you need. Your doctor can also give you a better assessment of how many vitamins and the dosage you should take each week. Best of all, you might even be able to get a prescription for your vitamins. This should provide you with some of the best vitamins on the market while also cutting back on the cost if you have insurance.
2. Shop In Bulk
When you know what vitamins you need and what makes you feel good, then don't keep purchasing them in small bottles. Instead, you should find your vitamin of choice in bulk and purchase in this manner. If you are very specific as to what you like and need, then you might have to do some shopping around. However, most warehouse stores and even some department stores will give you the bulk items you need to get your health in order. This typically saves you a lot of money per supplement and will help ease your mind as you won't have to stress monthly for all of the supplies you need each day.
3. Look For Coupons
Coupons are a great way to save some money. Luckily, you can find a lot of coupons on vitamins, which will help you get what you need for a lot less. One of the first places to begin your search for coupons is in local ads. This will help you go in the store and pick out supplements in person, which is beneficial to some people. However, some local coupons can be used online too. Shopping online for vitamins has many benefits and the amount of coupons offered is one of them. You can find coupons from vitamin companies, shops and even department stores. You can even seek out coupons on Amazon if you prefer to shop through that medium. As long as you're willing to do a little work, you shouldn't have to pay full price for your vitamins each month.
4. Go Generic
Just like with groceries and medication, you can actually save some big money when you wind up purchasing generic vitamins opposed to your favorite brand names. There are a lot of generic options to choose from, including those from your favorite stores. However, when it comes to shopping generic or vitamins in general, it is important to look at the ingredient list. You might want to compare the generic with the brand you know works for you. Looking at the ingredient list will also help you understand more about the quality of ingredients in your vitamins, which could also affect absorption.
5. Consider Larger Doses
Vitamins come in a wide range of sizes to suit your needs. One of the main problems with the dosage of vitamins is it cost less to take larger doses in the long run. This can really work out in your favor though. If you're looking to save some money, then purchase a vitamin that is double the dosage size that you need. You can then use a pill cutter to cut the supplement in half. This will allow you to get twice as many vitamins for the price of a bottle that merely contains a larger dosage. This is almost the same as purchasing in bulk, but you will find even more savings by using this method. This is also great if you share vitamins with other people in the household, as it will stretch your vitamin consumption even more.
6. Take a Multivitamin
Let's face it, most of us are going to need more than one vitamin or mineral to help us maximize our nutrition. That is why multivitamins are often the best option when it comes to shopping for vitamins. Most multivitamins will feature the basics, including vitamin B and C, as well as iron and calcium. Of course, you can always search around for a multivitamin that suits all of your needs. This shouldn't be too hard because there are numerous different multivitamins to choose from. You can even shop by gender, age or specific health concerns. Best of all, most multivitamins won't cost any more than other supplements, so you'll wind up getting more for your money without even trying .
7. Skip the Subscriptions
Vitamin subscriptions are a huge trend this year. There are many new vitamin services available that claim to offer you a customized vitamin experience. This might sound great and for some people it totally is. However, you have to stop and question the validity of the service. Most of these services don't require blood work in order to make a recommendation. Often, they don't even ask your typical diet. Rather, you fill out a questionnaire and see what they have to say. Most of the vitamin recommendations wind up costing you more than $50 a month too, so if you're on a tight budget this won't suit your needs. On top of all of that, you're going to end up creating a lot of waste in the process, as each day's worth of vitamins are individually wrapped. Instead of purchasing for this service, check out the questionnaire and pick and choose the recommendations you'd like to try out. From there, purchase the vitamins by shopping around elsewhere. You'll end up saving a fortune this way.
8. Use Pharmacy Rewards
If you plan on shopping in one store, then you might see if they have a rewards program. There are many online shops that do this, but you can also take advantage of local stores too. For instance, Walgreens and CVS both have brick and mortar and online shops that allow you to utilize an amazing rewards program. Not only will you accumulate points, but you'll be privy to special prices that can help you save big. You'll also be updated when there are sales on the items you tend to buy, which can help you catch a sale even when you're not on the lookout. These rewards can certainly help you get in the groove when it comes to taking vitamins and saving money.
9. Shop Online
Believe it or not, but you can actually maximize your vitamin savings if you choose to shop online for the items you want. There are so many vitamins stores available today and each have their own discounts and rewards. This is certain to help you save money every time you purchase new vitamins, especially if you shop around every time you do purchase. Another great way to save is by signing up for Amazon's renewal service. This allows you to set how often you want to receive a shipment of the vitamins that you need, while the company offers you a small percentage off of your order. Amazon also shows you when a coupon is available, which can cut back on even more money.
10. Eat Healthy
Of course, one of the best things you can do for your body is to actually eat healthy. A lot of people find that a healthy diet can be a little tough to afford on a tight budget and thus use a vitamin to supplement where their diet falters. A healthy diet can be achieved on a budget though, if you're willing to do a little work to figure out the recipes that will suit your budgeting needs. You'd be surprised by how cheap it is to keep up with your basic needs. Adding leafy greens, eggs and in season produce to your diet can actually work wonders without forcing you to spend a fortune. You might also consider creating a garden to help stretch your budget even more.
If you're excited about adding vitamins to your diet this year, then these tips should help you move in the right direction. Before you know it, your body will feel better than ever and you'll be ready to take on the world. Best of all, you won't have to sacrifice to afford the supplements you need to make life better.