Chances are, if you're on a diet this year, then National Pizza Day is going to be a bit of a challenge for you. Luckily, there's some healthy options to satisfy your diet that won't cost you an arm and a leg. The same can be said for pizza lovers that don't have to hold back this year. Buying pizza can really put a dent in your budget though, but these ten tips will help you find the flavors you love for a price you can go for. So, don't let National Pizza Day pass you by on February 9, because you can really make the best of the occasion and enjoy your favorite food without having to tighten your belt the rest of the week.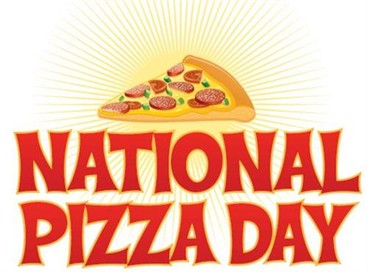 1. Make Your Own
If you're looking for one of the best possible ways to enjoy pizza, then doing it yourself is the way to go. This will allow you to pick and choose whatever ingredients you like, which will allow you to know that you're getting the healthiest possible meal, if that's what you're aiming for. Making your own pizza doesn't have to be tough either. In fact, there's even a few recipes that don't require you to use yeast, so all you have to do is mix and go. You can even customize your pizza to suit your dietary needs, including gluten free or vegan. You can also step away from traditional pizzas and consider using a cauliflower crust to cut back on carbs. Of course, if you're in a pinch you can use items like pita or naan bread to create a quick pizza that won't fail to satisfy.
2. Wait for Deal
Although it might seem tough to let your craving go without satisfying it, waiting on a deal can really save you a whole lot of money. However, if you're willing to do a little searching, you should be able to find some form of deal to satisfy your needs. Most competitive chain stores are constantly offering new promotions to sell more pizza. So, if the price is right then you might want to go for it. Many of these chains and even some local shops will also pass out coupons to bring people to their restaurant. These two elements can really save you big on your pizza needs. You may want to keep a look out for deals on National Pizza Day too, as this should give you lots of pizzas to choose from.
3. Order Big
Many people believe that if you want to get more for your money then you should order a larger quantity of pizza. However, this can hike up the price very quickly. Believe it or not, but you actually get more pizza if you spend a few extra dollars to order the larger size. It is basic geometry that shows that the larger circumference of a large pizza is much more than that of two smalls. So, next time you have a group to feed, keep it simple by just ordering the bigger size, your guests will thank you. You can even do this for yourself if you don't mind eating frozen pizza later on.
4. Order Specialties
When it comes to picking and choosing what you would like on your pizza, ordering a custom order of toppings can take even the cheapest of pizzas to an extraordinary price. Usually, stores charge around $1 per added ingredient, which can add up if you're planning on going all out on your pizza. Luckily, most shops offer specialty pizzas to help combat this problem. These pizzas usually cost a couple of dollars more than the one or two topping pizzas that most stores try to push. You will also be able to try a lot of fun new flavors, which will show off the restaurants ability to create a unique taste they call their own.
5. Pick It Up
Pizza is one of the best things to buy when you want something delivered to your doorstep. However, if you're looking to save money then you might not want to click on that delivery option. Instead, pick up your pizza from the store whenever you can. When you order a pizza, the delivery fee might seem small at first, but when you look at the price difference between a pizza that was a carry out and a pizza that was delivered then you'll be in for a surprise. On top of all the hidden fees, you also need to provide the delivery person with a tip. With all of these expenditures added together, you may end up spending an extra ten to twenty dollars. So, next time you want pizza, just pick it up yourself. It'll save you some money and you won't have to worry about it being cold because of a slow wait time or delivery service.
6. Loyalty Programs
One of the best things about pizza is the loyalty programs that you can find at most pizza shops. It doesn't matter if it is a chain store or if you're going to a mom and pop shop as you should be able to find a program that works for you. The best thing is, all of the loyalty programs tend to work differently, and you can have a loyalty program for every shop you go to. Most programs are designed to give you freebies when you spend a certain amount in the store. For instance, if you spend $100 then you might qualify for a free pizza. Some loyalty programs will only offer you coupons and insight to special offers. These can really come in handy when you want to splurge on something, but still want to save money. Usually, you can sign up for a loyalty program online, but many smaller shops will give you a punch card to help you keep track of your points.
7. Consider a Buffet
If you're really in the mood for pizza and you want to get your money's worth for the meal, then one of the best things you can do is hit the buffet. Usually, pizza buffets are fresh and offer a wide variety, so you can try out new things or stick to your favorite one topping classic. The best thing about buffets is they usually don't force you to pay much for children. Some will even have days where children can eat for free. This should help you save some money, while giving you the opportunity to eat your fill on your favorite food. This is recommended for those on a diet though as you need to eat more than a slice or two to get your money's worth.
8. Use a Credit Card
You might not think to buy pizza on your credit card as it seems like a useless expenditure. However, many credit card companies that have a reward program often offer cash back or more points for these expenditures. So, you may want to grab your credit card to pay. If you want to cut back on interest costs, then simply make a payment on the card so that it won't negatively impact you. This will allow you to get the food you want, some amazing points and added convenience, without having to deal with any repercussions. Of course, if you spend money on your card often to get pizza then you may be doing yourself more harm than good. So, make sure to stay on top of the credit card bills if you choose to this on a regular occasion.
9. Go Frozen
If you're short on time and money, then one of your best options is to go frozen. This doesn't mean that you have to settle for pizza that even a college student wouldn't take pleasure in. Rather, there's a lot of great options available today that can help you find the pizza that will satisfy your cravings. From simple pepperoni to gourmet pizza, you are sure to find something that will make you feel amazing, especially for the price. You may want to do some research though, as many food websites have even made lists celebrating some of our frozen pizza options. The best thing about frozen pizza is it doesn't take a whole lot of time make either, so if you're looking for a great meal option for a busy school day then this is sure to make life easier.
10. Apps
Your phone can be a great asset when it comes to saving you some major money. Just about every major pizza store has an app to make life more convenient for customers. Not only do these apps help you order pizza in a snap, but it can also save you some major money. For instance, the app will automatically sign you up for rewards. You'll also get to see the best deals available, so you'll always know what is going to save you the most. Plus, you will be privy to online only deals. Some apps, which can be applied to your phone or computer's browser also work to find you the best deal for pizza. These apps can also help you get rebates, which is sure to make you happier about your purchase.
National Pizza Day is the perfect time to give in to your cravings. These ten tips will help you find the best possible ways to save you big money on your pizza on the big day as well as the rest of the year. This should bring you lots of joy, amazing meals and save you plenty of money to spend on other things.