It might not be autumn yet but fall fashion has been in the works since early spring. Right now, everyone is rushing to get the perfect look to show off during this incredibly fashionable season. Unfortunately, keeping up with the fashion trends can leave you in a financial crisis if you're not careful. There are a few ways that you can get around the problems though. These simple tips will allow you to find your own fashion needs while ensuring you can handle your budget with ease. So, get ready to be the trendsetter you were born to be, because these tips are bound to point you in the right direction.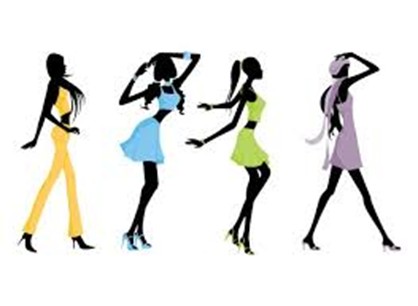 1. Embrace Your Purples
This season purple clothes are all the rage. Oddly enough, purple usually isn't a fall color, so you should actually have some purple clothes in your wardrobe from springtime. These clothes can easily be altered to work with cold weather too, which will help save you some money on new looks. Of course, if you do want to invest in new clothes, then you might stick with items like sweaters, which can be worn year after year. You should also consider dresses that can be suitable for all seasons. For instance, a sleeveless dress can be paired with a cardigan for an easy autumn look and then can stand alone when warmer weather arrives. You might also consider dying some of your clothing. This is easily done and will allow you to show off your creative side.
2. DIY Bag
Bags are going to be all the rage this year, which gives you a lot of options to work with. Primarily, the style is going to be large totes and small clutches. These items are both a breeze to make, which will help save you a ton of money if you're willing to put in a bit of effort. You can choose from a wide variety of patterns online too, which will allow you to mix things up as you please. The best thing about making your own bag is you get to choose the fabric and overall color scheme. This can be especially great if you love to customize things too. For instance, you can make a wide assortment of details like pockets, appliques and so much more.
3. Shop Thrift Stores
This year, a lot of the biggest trends will actually be easy to find at your local thrift store. You might even be able to rustle some of the items up from the back of your parents' closets. Gothic florals are going to be one of the top items on the fashion list. These are darker colored dresses with floral prints that aren't particularly vibrant, but still, bring a bit of elegance to your look. Another look that is going to get you noticed is styles with puffy sleeves, which were pretty popular in the 80s. Anything with shoulder pads is going to bring you a defining look too. Of course, just because you buy the items at the thrift store doesn't mean you have to keep them that way. You can easily alter anything you purchase to have a more modern or personal look.
4. Grab a Nice Belt
Showing off your waistline is all the rage this fall, so a good belt is going to be a necessity. Your best option is to shop for a belt that can be swapped to reveal a different color, as this will allow you to mix and match with ease. Another option is to find unique items that can be used as a belt. For instance, if you love tassels then hit a hobby shop and find one that would make a great signature piece. You can also make your own by braiding fabrics, yarn or any other material you choose. Your belt can be paired with a blazer, baggy top, or even a dress.
5. Patchwork
Those patches on your childhood ripped-up jeans aren't something to shutter over anymore. Now, patchwork is going to be a huge thing that you'll want to have on just about everything you own. The best thing about patchwork is it is incredibly cheap to pull off and you can use a huge variety of fabrics to suit your own personal styles. Of course, one of the most common things to put patchwork on is your jeans, so you might start your journey there. However, once you get the hang of sewing on patches, you can easily move on to sweaters, dresses, tops and anything else you please. You might even invest in a large jacket and add some patchwork for a little more of a fashion statement.
6. Feathers
If you can't get enough of the diva vibe then you're bound to love this year's feather trend. You're going to be able to find feathers on just about everything, which can be pretty exciting if you love to add a touch of color to your style. There will be a lot of different options on the market to choose from, but you don't have to buy everything off of the rack. Instead, you might consider picking up a boa and adding the feathers to some of the items you already own. For instance, you can add the feathers to the hem of your jeans, on a hat or even around the collar of a jacket. There are countless options for adding feathers to clothes, so you might look around and find inspiration from some of the hottest trends.
7. Large Jackets
Large jackets are another major thing that is going to be taking over this autumn. Everything from trench coats to oversized men's jackets will be on the market for women. This trend can be very efficient though, as it will help keep you warm and comfortable in the winter months. However, the trend can be rather pricey, so you might want to consider only purchasing one jacket or shopping for a secondhand item to suit the trend. Apart from jackets being large, you might want to look for one with shoulder pads. If you don't have any luck, then its totally easy to make your own for next to nothing. Thus, you can save a little cash by doing your own DIY upgrades.
8. Shop For Shoes Carefully
Shoes can be a real problem when it comes to the trends this year brings. Platforms are going to be all the rage this year, which might not sound thrilling to a lot of people. You can work around the trend though without sacrificing the entire look. For instance, you can choose platform shoes that have a very low heel. This can help make walking a lot easier for you while still giving you the look you desire. These shoes tend to be cheaper than those with huge platforms too. However, if the look isn't up your alley at all, then shop functionally and find a couple of looks that will pair well with the styles you own or plan on buying.
9. Bring out the Gold
Gold is going to be a hit this year, so you'll definitely want to show off the gold you own. If you don't want to spend money on golden inspired clothing, then you can easily create this fashion by bringing out your favorite gold jewelry. You'll want to show off hoop earrings, bangles and accent pieces that really make you stand out. If you want to add a little bit extra to your style then look around for a thin, golden belt at a thrift store. You can also make an assortment of hair supplies using a golden ribbon. Your options are endless here, so make sure to have some fun with your look.
10. Alter Your Clothes
The best way to keep up with fashion is to be a designer yourself. Instead of merely shopping for other people's work, which can be very pricey, you can really show your creativity and help your personality shine. One of the easiest things to add to your clothes is shoulder pads. These are a huge trend this year and take very little effort on your end. Of course, if you feel like putting more work into it then you might consider making ruffled sleeves, asymmetrical necklines or adding a feather to your clothes. You can also try dying some of your items to give them a fresh new life. Allowing your creativity to enter your autumn wardrobe, will certainly make your fashion sense incredible.
Fall fashion doesn't have to be a quick way to spend all of your money. These tips will definitely help you to make the most out of your budget while creating a trendsetter look that will definitely make you stand out in a crowd. This year, your fashion sense is definitely going to be the talk of the town and will add lots of confidence to your life.