These days, we're relying on delivery services a lot. Delivery services can help us treat ourselves whenever we don't want to cook another meal, which seems to have a lot more frequently these days. The contactless service also helps to protect us which is an important thing to keep in mind when you see the fees that are tacked on to your meal purchase. If it is hard for you to keep up with the prices of ordering delivery, you might want to consider a few of these options for saving money on your purchases. These won't get in the way of the paycheck of the delivery driver, nor will they harm local businesses, so you'll be doing your share to keep the economy going.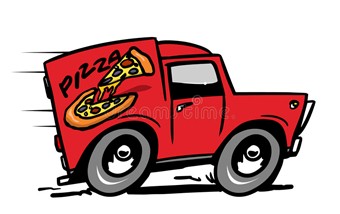 1. Meal Me
Creating an order on several different apps to compare prices on your meal isn't exactly efficient when it comes to time or patience. This app is designed to help you avoid that problem. Instead, all you have to do is log in to the app and let it works its magic. You'll be able to figure out which app you should use for your meal, which will make getting the dish so much easier. Best of all, it won't cost you a dime to figure out which app is going to save you the most money. Since it depends on the day and restaurant, Meal Me will definitely become one of your most valuable apps.
2. Coupons
Coupons aren't just for in-store shopping anymore. In fact, you can find all sorts of coupons for delivery apps. One way is to sign up for mailing lists as you will receive coupons and special discounts in your email, sometimes on a daily basis. Some delivery apps will actually send out snail mail too, which will allow you to get codes that will help you save big time. This happens frequently when you move to a new residence, but some apps will send out snail mail regularly to all of their customers. There are also many coupon websites to help you out. For instance, the app honey will actually go through your order to find coupons and discounts that suit your personal needs. You don't have to pay a cent for this service either, but it can save you hundreds in a year if you use it frequently.
3. Rewards Programs
This is one of the greatest aspects of the dining world. You can find a reward program at many of your favorite restaurants, especially if they are a chain or serve a lot of people. These reward programs can help you get discounts on the food you order or free items, which will certainly make ordering out so much better. Apart from that, you will find rewards from some delivery apps. These might be free delivery or a percentage off of your order when you spend so much money on the app. This can come in handy too, especially if you find yourself ordering out often. If you combine the two rewards, you can really save big, which will make ordering out so much more rewarding.
4. Local Options
When you're shopping for items to have delivered, try to keep local in mind. These are the restaurants that are going to be struggling to stay afloat during the quarantine period. They tend to need business more, so you're going to find a lot of great deals coming out of most of these places. Since many of these restaurants don't have websites, your best option is to check on delivery apps to see what is on offer. You can also call them to see if they have any deals going on. You might be surprised by how many deals you can find if you simply call and talk to the owners of a facility. They might even offer their own delivery options, which will truly help you to save even more money. Best of all, your expenditure will help support small businesses which will help the economy in your area.
5. Shop Sales
When you decide to shop around for a delivery order, your best option is to not make plans as to where you want to shop. Instead, hop on an app and look around for sales. Many apps will highlight deals that will help you find better prices faster. However, some restaurants will also allow you to find sales on their website and shop that way. So, make sure to be open and shop around before you commit to ordering a meal. You might have to do some digging though, especially if you want to try something new. Restaurants that are local can be even more challenging, so shop sales by calling the restaurant or checking out their social media pages.
6. Search Free Delivery
Every once in a blue moon you will crave something that will save you some money. On most of the food delivery apps, you will find that there is a free delivery section. This will allow you to shop around for items that won't cost you extra to get delivered. This can substantially cut down on your bill, especially since many restaurants are having to charge fees just to have their restaurant listed on the app. Free delivery is also a great way to try a new restaurant. Usually, you won't find the same restaurant in the free delivery section, so next time something intrigues you there you might jump on the chance to try it out.
7. Shop Bulk
Shopping around for food delivery can be tough, especially if you're trying to save some money. Your best option is to not shop for only one or two items when you are ordering this service. You're going to wind up spending a bit on delivery, so it doesn't seem fruitful to do it for a couple of tacos. Instead, try to shop for a family deal or at least order a couple of meals. Even if you're just feeding yourself, you can eat the other meals later, which will save you on having to pay another delivery cost.
8. Credit Card Rewards
Shopping for food delivery doesn't have to be all expenditure. In fact, you can actually be rewarded for shopping at restaurants and using delivery apps. Many credit cards have rewarded for visiting restaurants for quite some time now. However, with the COVID-19 pandemic going on, many credit cards have decided to add delivery services on to the rewards program too. If you're not sure if your credit card company is offering this service, then you can easily look on their website or talk with a customer service representative. If you don't have a credit card and you're looking into getting one, then there are lots of helpful websites that will compare the rewards for you. This will help you make an educated decision for your needs.
9. Go Direct
Shopping for delivery services on apps can be very costly. So, one of the best ways to combat this problem is to go through the venue directly. Even chain services will help you save money by offering delivery directly through the service. This doesn't mean that delivery is going to be free though. You'll still have to pay a small fee, which is generally under $5. You will also be required to tip the delivery driver, sometimes before they even arrive. Thus, you still will have to pay for the service. However, you will get to avoid all of the hidden fees and other charges that you come across when you're ordering food for delivery.
10. Consider Distance
Some delivery services will actually charge you based on the distance that the delivery driver has to travel. Thus, if you are ordering delivery then your best option is to shop for items that are a bit closer to your home. This will help cut back on a mileage fee while allowing you to still enjoy the contactless service. If you're not sure how far a restaurant is from you then you might map it out if you're working with a service that charges a fee. Another way to get around this fee is to shop from restaurants in your zip code or even in your community. Many restaurants won't deliver outside of their area, so your best option is to keep it close by if you want to order directly from places.
Ordering delivery has truly become a part of our new normal. That doesn't mean that we have to get used to spending a small fortune on it. These tips will help you find the best savings possible, so you don't have to think twice about dining out. Best of all, your purchase, even with the savings, will help to keep delivery drivers and restaurants going strong.