Summer vacation will soon be coming to an end for the many students that head back to school in August. If you're hoping to fit in a last-minute vacation, then you might be limited as to what you can do. The options become even more limited if you're working with a tight budget. These ten last-minute vacation ideas are certain to excite the entire family while allowing you to get out and enjoy yourself before life goes back to normal.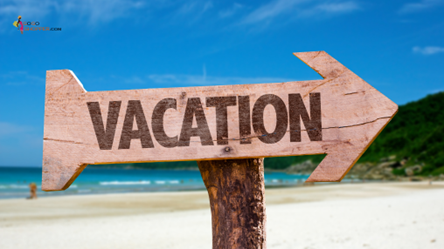 1. Beaches
The beach is one of the most iconic places to go on vacation. If you live close to a beach then you might have the perfect vacation destination without having to put a lot of plans into the matter. When it comes to the beach, you don't really need to worry about paying large fees. You'll need gas money to get there, a picnic lunch or money for food, as well as money for parking if it is necessary. However, you might want to consider looking for beaches that aren't as popular and may not require parking. If you live within a few hours of the beach, you probably won't even need a hotel which will save you a lot of money without reducing the fun you have.
2. Cultural Neighborhoods
The city can be one of the best places to explore on vacation. If you live in a city or near one, then you might take some time out to visit some of the cultural neighborhoods in the city. One of the more common options is Chinatown, but if you look around then you will probably find little sections of culture throughout the city. While there, you'll be able to try out cultural foods, explore entertainment options, as well as buy souvenirs and other cultural items. You may even gain a better understanding of the people that you share the city with.
3. Hiking Trails
A good hiking trail can bring a lot of fun to the entire family. That is why finding a great hiking trail can play the role of a good vacation. If your family likes to hike often, then try to find a more expansive trail that isn't too far from your hometown. There are lots of websites online dedicated to helping you find incredible trails that won't be as popular as some of the common trails that you probably already frequent. When you choose a trail, make sure to take the time to explore it and enjoy everything that nature has to offer. You may even be able to try out a few trails as mini-vacations before school begins again.
4. Botanical Gardens
Botanical gardens are a great way to bring a touch of magic to your children's lives. The botanical garden shows off incredible plants that you may not be able to see anywhere else. Often the garden will have amazing features like waterfalls and other fabulous things that will draw the attention of the entire family. A vacation to a botanical garden can be a learning experience, but also a wonderful place to kick back and relax. Although you most likely won't spend more than a day in the garden, it can feel like a full vacation if you're on a tight budget. If you want to save money during this trip, then you might pack a picnic as well. You should be able to find a botanical garden near you by doing a simple check on a search engine.
5. Amusement Park
Heading to an amusement park is a great way to bring some fun to your summer vacation. More often than not, amusement parks tend to be the base of many vacations so heading to one will definitely make your last few days of summer vacation amazing. Of course, if you're on a tight budget then you might consider searching around for an amusement park that is low-cost. You may be surprised how many parks have great deals, especially as summer comes to a close.
6. Planetarium
Taking a trip into outer space can be a great way to vacation with your family on a budget. Obviously, this doesn't mean that you're going to need to secure tickets out of town. There are much easier ways to enjoy the time under the stars. A planetarium is a great option for you. This will allow you to take a closer look at the stars while ensuring you can learn plenty about the heavens. There are numerous planetariums around the country, so you might be able to find one near you. If not, you might enjoy heading to a science spectrum which can also offer information that a planetarium might.
7. Historical Sites
There are numerous historical sites around the country, so if you want to refresh your child's memory of their schoolwork or inspire them to want to learn then a historical site is a great vacation idea. The best thing about historical sites is you can often enjoy these treasures at no cost. So, all you will have to worry about is the price of travel. Some historical sites will even offer a tour, so you can gain as much as possible during your trip. You may even be able to discover fun aspects of the city you adventure to, so your trip will be all the more enjoyable.
8. Camping
Getting outside in nature can be a lot of fun for the whole family. It is also a great way to take a step back from technology and all the stressors of daily life. There are so many things you can do while camping that you will easily be able to keep the whole family entertained. While camping you might consider fishing, hiking, cooking, relaxing, and so much more. There are many camping sites that are totally free too, which can help you save even more money while you're enjoying your frugal vacation with loved ones.
9. Festival
During the summer months, there are a lot of family-friendly festivals that you can attend. This can be a great way to add a touch of vacation to your summer without having to plan a huge list of activities. Festivals come in all shapes and sizes, so your family is bound to find one that suits their unique needs. You will discover festivals that feature musical groups, those that are based around renaissance fun, and those that are filled with activities to keep everyone busy. You might look around online to see if there are any near your area or simply look around to see if you'd like to travel to any.
10. Check into a Hotel
If budgeting doesn't work out, you might consider checking into a hotel for a night or two. This will give you vacation vibes with only the price tag of your stay. While at the hotel, you can enjoy the amenities from the pool to the workout equipment. Some may even have mini golf courses and other similar activities to keep the family busy. While there, you can keep the room as cool as you'd like while also enjoying room service or eating out. This can truly help you to relax while keeping things fun and memorable.
Getting in a last-minute vacation doesn't have to be a big deal. These ten ideas will help you save a lot of money on potential vacation spots while ensuring the entire family has some fun. So, make sure you add in a last-minute trip or two as back-to-school days will arrive before you know it.