Summer is here, and the summer solstice will arrive in a couple more days. This should give you plenty of time to plan out your celebration. For many, travel is a big part of summer. This year, unfortunately, travel doesn't seem like a wise option to engage in. There are still ways that you can engage in the summer solstice though, so you don't have to give up your seasonal celebration. These ten tips will help to keep the summer frugal and fun, so you won't feel like you missed out on anything as 2020 comes to an end.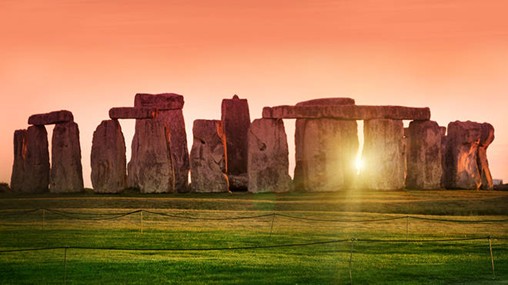 1. Watch the celebration at Stonehenge
The summer solstice celebration at Stonehenge is world-famous. However, in year's past, you actually had to visit Stonehenge to take part in the celebration. So, for most of us, it has been a bit of a mystery as to what goes on during the celebration. That mystery will certainly come to an end this summer as Stonehenge is broadcasting their celebration for the first time in history. So, if you really want to see what all of the buzzes are about, you can check it out online. You might not want to miss out on this broadcast because it could be a once in a lifetime experience for so many as they might not broadcast it again.
2. Plant Summer Foods
Celebrating summer solstice means celebrating the changes the planet goes through. So, one of the best ways to welcome in the summer months is to give back to nature. This is the perfect time to gather some seeds and plant foods that will grow in the summer months. This means you'll have an abundance of squash, eggplant, corn, and so much more. There are many fruits, vegetables, herbs, and flowers to put in the ground during this time, so make yourself a garden that will help feed your family during the hard times. This will nourish your body while helping to bring tranquility to your life. You can find a list of things you can grow during this time online, which will help you choose what is going to work best for your climate, too.
3. Water Fun
Without a doubt, it's pretty hot out there already. This summer is assumed to be one of the hottest on the record too. So, you might want to get outside and have some fun with the water. You might consider setting up a water gun battle that will keep the whole family occupied for hours. Another great option is to play in the sprinkler. This can help cool everyone down while watering the lawn. Of course, if you have a pool then this is the perfect time to go for a dip. There are lots of water games you can embrace too, so make sure to use your imagination and keep fun in mind as you plan out your celebration.
4. Create a Sun Wheel
A sun wheel is another traditional aspect of the solstice. It is said to signify the circle of life as well as one's connectedness to the world. Sun wheels are incredibly easy to make, too, as there is no set way to do it. Traditionally, they are made from flowers, rocks, and other things found in nature. Simply place these items in a circle and you're all set. However, you can improvise if you're confined to your home. If you're feeling creative then you can also make them out of flowers and use them as a headband, as this can help you feel like you've joined in the celebration with others.
5. Meditate/Self-Reflect
The summer solstice is a time for new beginnings. As the earth embraces the new life that sprouted in spring, you can also nurture the new you. This is a time to self-reflect, especially with quarantine going on. So, you might want to make out a list of things you need to do to become the person you want to be. You also might work on changing bad habits and embrace better habits for your body and mind. Enjoying meditation is also a wise move as this will allow you to breathe, ease stress and anxiety, and so on. Getting in the routine of meditating can help you lead a healthier life, but it can also help you manifest the future you want to live. There are tips on how to begin meditation if you're not sure how to start, so you can truly embrace your new lifestyle.
6. Dream Journal
If you're serious about preparing a new future for yourself, then the summer solstice is a great time to begin your dream journal. This journal is a great way to write down what you truly want in life, so you can begin working towards making those dreams come true. These journals are not only great ways to plan, but they can also teach you a lot about yourself that you may have otherwise not realized. Your dream journal can also encourage you to embrace a bit of creativity each day, which you might otherwise put off. This, in itself, will make your life more enjoyable.
7. Be Creative
Creativity is one of the best aspects of life and the summer solstice is a great time to embrace your creative side. Even if you aren't a creative person by nature, this is the perfect time to test the waters and see what interests you. Even if you are a fan of art, this might be the right time to try a new medium or explore different avenues for the art you have already worked on. You can start with the supplies you have on hand, but if you don't have anything to use then you might try out some supplies that are one sale.
8. Make Sun Tea
If you're looking for a cool treat to help you celebrate the summer solstice then sun tea is the way to go. This is very simple to make, but it will take some patience. All you have to do is add water to a mason jar, then fill it with fruits, herbs, flowers, or whatever else strikes your fancy. Finally, add some tea bags of choice to the water. Add a lid to help keep particles from getting in the tea, then set it in a sunny place. As time progresses, the sun will help the tea seep into the water while the other flavors become infused in the tea too. Everyone can make their own too, which will add to the fun of the celebration.
9. Virtual Celebrations
The summer solstice is celebrated around the world. Luckily, you will be able to spot some of these celebrations online to help ease your desire to travel a slight bit. Apart from Stonehenge, you should be able to check out celebrations from across Europe, as well as those in North America. A quick search online should help you uncover a wide selection of celebrations for you to check out. This should allow you to enjoy the summer solstice as if you were part of a large celebration.
10. Enjoy a Fire
Bonfires are another major part of the summer solstice celebration. However, this isn't exactly something you can do in your own back yard. You can, however, create a fire in your fire pit, which is pretty close to the bonfire effect. While you're enjoying the warmth and beauty of the fire, chat with your loved ones, tell stories, talk about the future, and sing to your heart's content. You will definitely feel the magic of the changing season as you greet summer with welcoming arms. If you don't have a fire pit then consider firing up the grill and making a meal that will help you feel like summer has truly arrived. It might not be the same effect, but it'll still make you feel happy.
Although many people aren't happy about the heat, there is still something amazing about the summer months that make people long for them throughout the year. These ten ideas will help you welcome in the summer solstice, so you can truly feel the changing of the seasons and get more out of your connection with the planet.