August is Romance Awareness month, which makes it the perfect time to spice up your love life. It doesn't matter if you're in a long-term relationship or you're looking for someone to date, this month is a great time to work on the romance level in your life. Best of all, summer is coming to an end, so you can avoid the short term summer relationship that might make you hesitant to start something new. Although dating can be rather expensive, there are quite a few amazing ways to date without spending much of anything. These ten tips offer a wide range of ideas to help you find the love of your life, have fun with someone you care about or simply rekindle old feelings in a long-term relationship. Now, you can forget about the financial burden of dating and work on relaxing and having fun.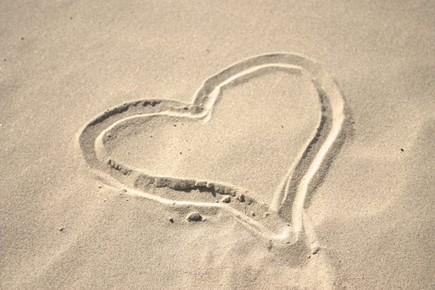 1. Free Trials
If you're looking for love, you may find it increasingly difficult. This is especially true if you end up working long hours or inconvenient hours. Instead of spending large amounts of time trying to find a date, you might consider looking into dating sites. Most of these sites offer special programs to match you with someone in your area that shares the same interests, values and sometimes even personality. These can really help you find someone faster than traditional methods, but a lot of the time the websites charge for their services. You might try to find one that offers an extended free trial. This should give you time to try out the website or app and see if you like it or if you can find a match quickly. If you don't end up meeting someone then move on to the next website or app. Once you get through the trials, which will take some time, you can choose the website you preferred if you choose to pay for services.
2. Speed Dating
Another great option for finding someone is enjoying a speed dating event. Speed dating allows you to get to know a wide variety of people and is largely based on first impressions. Thus, you might want to work on your ability to ask the right questions to help find the right person for you. Although speed dating only allows you to meet someone very briefly, it does expose you to a lot of different people which could help you build a foundation for many friends and potential love interests. Of course, since first impressions are important you should make sure to look your best and be prepared to answer and ask off the wall questions that will help break the ice and allow you to get to know the person you're speaking with.
3. Ask for Blind Dates
If you're having trouble finding a date and you aren't sure you want to turn to technology, then asking your friends and family for help might be one of the best ideas. Blind dates are a great way to get to know people who have common relationships with you, which can help improve the relationship. Asking for a blind date also allows the people close to you to recommend someone that they feel you would get along with. This can often lead to a better relationship faster, particularly if the person making the recommendation knows you well. Of course, asking for a blind date will also help you see yourself through your friends' eyes, which can be an enlightening experience too.
4. Volunteer Date
If you're looking to have some fun on a date without spending a penny then you might consider signing you and your date up for a volunteer experience. You can work in a soup kitchen, pick up trash in a park or build a home for Habitat for Humanity. This experience will give you the chance to learn more about your date's work ethic while also helping the two of you do right by mankind. Volunteering also gives you plenty of time to talk and get to know one another on a deeper level. Of course, volunteer dates aren't just great for new couples, but it can also help spice up the lives of those in long-term relationships. Try to choose a volunteer task that is new to each partner, which will help add excitement to the date while helping the two of you get out of your comfort zone.
5. Group Date
Another way to break the ice with a new relationship or spice up an old one is to go out on a group date. This type of date adds a fun element to the date, which can help you and your date feel more at ease. Groupe dates can also save you some money too. There are many groupons and other social coupons that can cut the cost of the experience substantially. You can also choose activities that offer discounts to groups too. For instance, if you choose to do minigolf or bowling you only play for the game opposed to the number of people participating. Of course, you will have to choose activities that suit more people in the group, which can make planning more complicated. However, if you work around groupons then you might be in for a surprise.
6. Picnic
A picnic is one of the most obvious ways to enjoy a date with someone special. Picnics create intimate settings that will inspire the two of you to talk and enjoy Mother Nature. This makes picnics great for couples that are just starting and those that have stood the tests of time. Of course, a picnic is one of the best ways to save money on dating too. You can create sandwiches and salads that are very cheap and easy to eat on a picnic. Another great option is to pack fruits to enjoy. You should also make sure you have a decent place to sit and relax, as well as something to sit on. If you follow the basic elements of a picnic and keep the conversation comfortable, you should be in store for a great date.
7. Cook Together
Restaurants can be expensive, especially if you are taking your date out often. One way to mix things up a bit and still enjoy one another's company is to set a date where you can cook together. Before your date, look up a recipe that you would like to try out. You can choose romantic foods or even your date's favorite meal to add even more charm to the evening. Then, try to make the cooking experience as fun as possible. You can learn from each other while seeing how well you work as a team. This in itself can be a very important exercise for potential couples. You might even have more fun cooking together then you would just sitting in a restaurant. Cooking together allows you to talk while working, which might also help reduce some of the stress of the date. You never know, you might replace restaurants with the cooking method more often.
8. Community Activities
If you live in a city or larger town then chances are there are plenty of community activities you can check out for your date. A lot of these activities are free, but those that do cost money usually won't cost you a fortune. These events are a good way to bond while saving a whole lot of money. Plus, community activities offer a wide range of activities, so you will get to explore new interests together. From minor concerts to festivals, you should be able to find some fun things to do to ensure you have fun together without worrying about your budget.
9. Stargaze
When it comes to turning up the romance a notch, one of the best ideas is to go stargazing. This activity provides the perfect opportunity to fit in some deep conversations, so you can figure out if you're compatible with the person you're dating. It can also bring some much-needed alone time for couples that have been together for quite some time. If you want to really impress your date then make sure you look up some information on stargazing, so you help your date find constellations, planets and more. There are even apps to help with this, so you'll be more than prepared to make your stargazing experience great.
10. Outdoor Activities
Another great way to get to know someone while you're still breaking the ice is to plan activities that keep you both moving. You might plan a tennis match with friends or a one on one tournament match between the two of you. Another great option is going on a hike or cycling together. You can even keep it as simple as a game of catch. Of course, spending time on the waterfront will keep you both busy while adding a romantic vibe to the date too. If you've been with your partner awhile, a little physical activity can help make your date more fun. This is especially true if you both love athletic activities. All in all, outdoor activities give you a wide range of ideas to choose from too, most of which won't cost you a cent. It will also help the two of you to support a healthy lifestyle together.
Dating during Romance Awareness Month can be a lot of fun. Perhaps, you will find the confidence to ask someone special out during this magical month. If you're already in a relationship, then August might be the perfect month to propose or show your spouse a little extra love. With these tips, you won't run out of cheap and fun date ideas to enjoy.