Halloween is headed our way and between work, school, family, friends, and everything else going on, you might find it to be hard to get your own costume sorted out. Sometimes, by the time we handle the Halloween décor, family's costumes and massive amounts of candy, there isn't a lot in the budget for another costume. Luckily, there are a ton of amazing DIY Halloween costumes that work wonders for just about any woman hoping to have some fun this holiday season. These ten ideas are only the beginning, so make sure you shop around until you find the perfect costume and matching tutorial for your personality.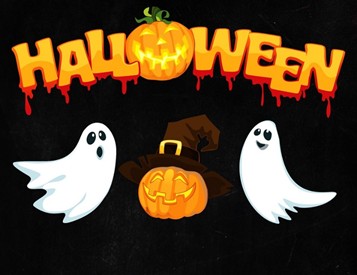 1. It's Raining Men/Women
If you only have a few minutes to spare before the Halloween fun begins, then this is a wonderful option for you. Essentially, all you need for this project is an umbrella, string, and a magazine or a working printer with paper. Simply choose some pictures of men or women that you find attractive. Then tape them to a piece of string and tie the string to the umbrella. If you aren't keen on the men's or women's idea, then skip it entirely. Instead, find some images of cats and dogs to add to the umbrella for the ever-popular idiom, "it's raining cats and dogs." Once your umbrella is ready to go, simply dress as if you would when it is rainy out. You never know, the costume might actually coincide with the weather, which would be a great added bonus.
2. Superhero
There's no doubt about it, superheroes can be a lot of fun to dress up as. However, today's superhero costumes can be pretty expensive. Plus, in the case of most women's costumes, these items can also be incredibly revealing. If you want to be a superhero for Halloween, then your best option is to make it yourself. Superhero costumes can be incredibly easy and cheap to make. For starters, you might start with your cape, which can easily be made out of scrap fabric. If you're not in the mood to cut or sew then you can always just use a blanket. This can be especially cute if you're going as a mom superhero. Apart from the cape, you might want to check out a mask. You can DIY one using felt, cardboard or even paper plates, so your imagination is the limit. Finally, you can keep your suit simply by wearing sweats and simply adding accessories to the mix. Your vision will help you find the perfect superhero look for you.
3. Hippie
A hippie is a timeless Halloween costume that is pretty simple to pull off in a pinch. You might start out by making yourself a flower headband. This should be easy, especially if you have flowers in your garden. However, don't think twice about making flowers out of paper either. This tactic will even allow you to save the headband for another occasion. Once you have the headband ready, try to find some hippie-inspired clothes in your closet. Bellbottoms are a great place to start, but you might also consider a simple dress. If you can't find these items in your closet, then check out a thrift store. You should be able to find just about everything you need to truly get your hippie inspiration underway.
4. Rosie the Riveter
If you're looking for a more powerful look then Rosie the Riveter is definitely someone you should consider dressing up as. This character not only shows women's roles in history but features a strength that every woman should be proud of. All you really need for this outfit is a pair of jeans, a collared shirt, and a bandana. However, you can really spice this lookup to suit your own sense of style. For instance, you can make yourself look like the original sign or a pop art painting using makeup techniques. There are so many ways to make Rosie look even cooler. This will ensure that you're bound to not run into someone wearing the exact same costume as you.
5. Instagram Filter
Channel your love of social media when you turn yourself into an Instagram filter. Of course, it doesn't have to be Instagram if you prefer Snapchat or any other social media app that takes photos. To begin with, you will need a large piece of poster board or cardboard to make the app portion of the photo. Simply cut out a frame and then decorate the remaining area to look like the app. You can even add a caption if you're feeling creative. From there, pick out your favorite filter. Whether it is a goofy puppy dog or a radical makeup job, recreate the look with props and makeup. When you're finished hold the cardboard up and reveal a great social media shot that you'll want to share with all of your friends. If you're not into social media, but still love the idea then transform yourself into an old Polaroid. You can even mimic styles from the 80s or 90s to help make the look even more authentic.
6. Skeleton
A skeleton is probably one of the most popular costumes to choose from as it has been beloved for years. It is very easy to accomplish too and can be done in a number of ways. For starters, you might start by taking a white shirt and cutting holes in the shape of a rib cage, then place a black tank top underneath. The top will reveal a cool shape that looks wonderful. You can always reverse the order too with a white tank top with a black tee cut up. Another option is to cut out shapes of bones and glue, staple or sew them onto a pair of black sweats. If you don't mind ruining the sweats, then you can always paint the bones onto the fabric. There are tons of tutorials online too, which will help you find the perfect skeleton costume match for you.
7. Movie Theater Floor
If you're looking for a bit of humor to share with your friends and family, then a movie theater floor is going to offer you some. All you need for this costume is a black shirt and some items you'd commonly find at the theater. Use a stapler, tape or glue to fasten on popcorn containers, candy wrappers, soda cups and so much more. You can even add on individualized pieces of popcorn or candy to make the floor look real. You don't have to use the real items to get the effect to work either. Popcorn and soda containers can easily be made with paper, which will leave this costume very inexpensive to pull off.
8. Animals
Animals are another common costume that can easily be DIY'd in a hurry. If you want to keep things simple, then you might consider animals that have very few details. For instance, a cat can easily be pulled off with a solid colored sweatsuit, headband with attached ears and a makeshift tail. Add a little makeup to your face and the look is complete. Another option is a pig, as a snout can easily be created as can its curly tail. So, all you would need is a pink headband with ears and a pink sweatsuit. Of course, the options are endless when it comes to animals. However, you should make sure to choose which animal you'd like to be based on the time you have to put into the costume.
9. Bachelorette
If you're running in no time at all then the Bachelorette might be the perfect costume for you. All you have to do is grab as a semiformal dress from your closet and throw it on. With a little hair and makeup, you'll look like you're ready for your TV debut. Of course, you wouldn't be the Bachelorette without some roses to present to the hopefuls. If you don't want to spend a fortune on roses, then just make a few out of paper. This will allow them to hold up throughout the night, so you won't have to worry about ruining pricey flowers.
10. Baker
Another quick solution to the no costume dilemma is to turn yourself into a baker. You can feature a professional look or the classic home baker style. For this costume, your best option is to toss an apron on and then throw flour over yourself. You're pretty much set to go at this point. After that, you'll just need to grab some props. One of the easiest options is to carry around a bowl and spoon. You can pretend to stir throughout the night. Another fun option is a rolling pin, which is perfect if you want to add a scarier edge to your look.
Halloween doesn't have to mean spending a lot of money on something you're never going to wear again. Instead of going out and buying a costume you might want to stop and try out a DIY costume instead. This will allow you to enjoy the process of being creative while still allowing you to dress up for the holiday.