If your child is used to hitting camp during summer break, then there might be a whole lot of disappointment this year. Most summer camps won't be opening their doors, which means kids are going to be left at home this year. Your kids don't have to give up their summer camp fun though, as there are lots of great alternatives to embrace during summer break. These are going to be a lot cheaper than having your child go to a sleep-away camp, too, which will definitely help your budget out. So, get ready to set up a schedule for summer fun because these alternatives are bound to make life more enjoyable for the whole family.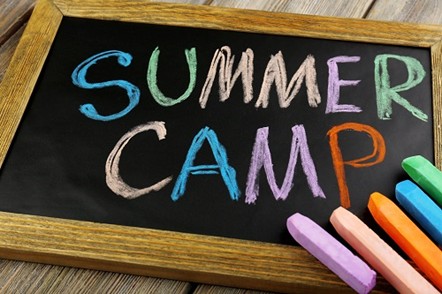 1. Virtual Camps
Believe it or not, but virtual camps are totally a thing. Most importantly, there are going to be numerous virtual camps to choose from this summer, which will help your child find something that will appease his or her personality. You will find virtual camps from the Boys ad Girls Club, tech camps, art camps, and so much more. Your best option here is to take a look at the website for a camp your child was considering attending. Most will have resources to help you along your way. You can also do a quick search online to try to find what you're after. Many colleges and universities are also offering virtual camps, which will help support education and keep kids busier than ever.
2. Get Outside
Without a doubt, one of the biggest aspects of summer camp has always been spending time outdoors. Most traditional camps have kids outside most of the day as they hike, swim, play games, and so much more. With camp not in session, kids are less likely to get out and about. Thus, you need to make sure this isn't a problem. One of the easiest ways to do this is to plan your own hikes, time in the pool if you have one, gardening sessions, or even a trip to the lake or beach. As long as you aren't around a lot of other people, the great outdoors will be a safe and rewarding place to spend your summer.
3. Reading Program
Without fail, you can always count on your local library to provide fun for the kids. The summer reading program can be found in almost every library, which makes it a great asset to the community. The best thing about the reading program is it is absolutely free for the kids to join. All you have to do is sign them up and have them read for prizes and other incentives. Some libraries might still offer summer activities to go along with the program too, so make sure to check this out if you're feeling comfortable with it. Of course, while you're there, you might see if the library is offering reading programs for adults too, as it might give you something to take your mind off of things.
4. Virtual Travels
No summer camp and no vacation might create a pretty dull summer beak. However, there is still a way to have kids travel without setting foot outside of the house. Virtual traveling is a thing now and it is pretty awesome. Simply pick a destination and you can find a virtual tour that will take you there. You might have kids choose one destination per week. They can take time to explore museums, historical sites, and more. Then have them learn about the culture, including food and music. While listening to music, whip up a recipe or two to try out. You might be surprised how much it will inspire kids to travel as adults.
5. Subscription Services
When it comes to keeping kids busy, there are a lot of subscription services that you can check out. The services even cater to age ranges, so you can find the best option for your child. One of the best things about these services is they deliver an activity monthly, which will give your child a project to work on. You can find things like STEM activities, crafts, historical lessons, literature, and more. You can even base a learning plan around the subscription box to help further the lesson. Education boxes aren't the only option though. You can also find boxes that feature snacks or foods from other countries. These can help children feel like they've traveled, even when they stay at home.
6. Go Camping
If you're missing the camp vibes then actually going camping can be one of the best ways to satisfy this need. Luckily, most campsites should be open as they allow for plenty of social distancing, but you should still play it safe if you use bathrooms. Simply wash your hands often, don't touch your face, and wear a mask when around others. If camping isn't in your budget or if you're worried about Covid-19, then you can still enjoy a campout. All you have to do is set up camp outside in your own backyard. This can still bring on the camping vibes while allowing you to enjoy some time outdoors.
7. Challenge Them
Summer camp can be a challenge for kids, which is why it is an important aspect of childhood for so many. However, they aren't going to be as challenged when it comes to staying at home. That is unless you choose to challenge them. So, when summer break begins, simply sit down with your child and talk about their goals and dreams. Then, offer them a challenge. It can be anything from building a fort to play in, embracing a STEM activity like robotics, or even learning a foreign language or a fictitious one! Kids will love the challenge and it will help them set up a schedule so they can actually pull it off.
8. Recreate Camp
Even though there are alternatives to camp, there really isn't anything that has the ability to replace camp in the hearts of kids. So, instead of letting your child feel bummed out that camp was canceled, you might consider recreating some of the fun elements of camp. One of the easiest things to do is include a craft time every day with classic crafts to help children feel like they're at one with nature and the camp spirit. Apart from craft sessions, you might also consider setting up some outdoor games or sports. Obstacle courses are a must and are very simple to set up. Apart from that, you can also incorporate cooking and cleaning up during the day.
9. Educational Programs
Educational programs are a great way to help fill your child's time when they can't go camping. These programs can also help supplement some of the information your child might learn while at camp. There are many apps and programs to choose from too. If you have younger children in the home, then you might go for apps like ABC Mouse or Noggin. These use fun cartoons to help improve learning and more. Older kids can use apps designed to improve math skills, teach them language, or help them enjoy college courses. There are so many options to choose from too, including photography classes, math lessons, and graduate-level psychology courses. The choices are entirely up to you and your needs.
10. Journaling
Times are challenging right now, which can be tough on the whole family. While kids are cooped up at home, it might be a bit of a relief to get your child into journaling. Journaling can be very therapeutic for all ages, so it might be wise to have your child start journaling. You can set up a time every day for them to write so you can ensure it gets done. They can start their journaling like they're writing a letter from camp or they can work out their own personal style. At the end of the summer, get the journal laminated so they can remember their time during the quarantine. You never know, your child's work might become the source material for a book one day, which can really set them up for success.
Summer camp really can't be replaced in the hearts of kids, but there are many alternatives that can help take away the sting of not attending camp. These ten ideas will allow your kids to have some fun this summer while still getting the camp experience that they desire.