Summer has officially arrived, which might leave you wondering what you should do with your children while the weather is unbearably hot. Although it is still possible to get outside at times, it often isn't safe to. This can be a huge problem with kids home for the summer months, as it can definitely breed boredom and screen addiction. Luckily, there are a few things you can do to make the heat wave bearable and a bit of fun for everyone in the household. So, grab a fan to keep you cool and check out these tips to help make life a little easier until the kids are back in school and the temperatures begin to drop.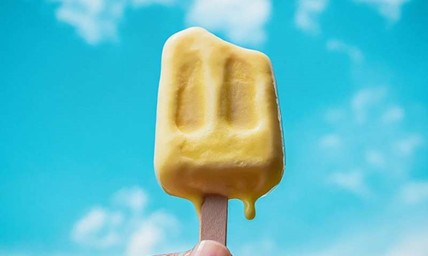 1. Cooking Experiments
One of the most common ways to enjoy the heat wave is to have a few experiments to help your children understand just how hot it really is. One of the most common experiments to try out is frying an egg in the heat. Often, people will do this by cracking an egg on a sidewalk. You might consider comparing how the egg cooks on the sidewalk verses how it cooks on the hood of a vehicle. Another fun project is to whip up some cookie dough to try. Place some on a cookie sheet and then place it inside a vehicle for a couple of hours. The cookies should bake if it is hot enough. This experiment is also a great reminder to children that they shouldn't get in a vehicle without the window open or air conditioning on. There are other cooking tricks to try too, so shop around online to see what you come up with.
2. Snow Cones
Nothing says summer fun quite like eating snow cones. Whether you're going to a snow cone kiosk or making the treat at home, it is bound to make a heatwave more bearable for a lot less money. Generally, purchasing snow cones won't cost you a fortune, but it is much cheaper to make the treats at home. All you need is a blender or a snow cone maker to get starter. Once you have enough ice to make your treat, you can worry about the flavoring. There are tons of options on the market to purchase, but you might also consider making your own. This will give you the power to cut dyes and sugars if you please. There are a lot of recipes online to check out, so find a few that suit you and enjoy. Best of all, the snow cones will help keep everyone hydrated which will improve health as the heat rises.
3. Pretend its Nighttime
Energy costs can be incredibly high during the summer months, so one of the best things you can do is black out the rooms in your home. One of the best ways to do this is to put aluminum foil on the windows, draw the blinds and put up some thick curtains. This will instantly help to cool the room down a lot more. When everything is dark, pretend that its nighttime. You can pitch a tent, make a fake campfire and even watch the stars on the ceiling. This can keep the whole family busy for hours as it will allow you to sing songs, make camping snacks, tell stories and so much more. You can also make shadow puppets, project a movie on the wall or have a pillow fight.
4. Go to the Movies
The summer months are the prime time to hit the cinema. There are so many blockbusters available that will suit the entire family. Best of all, most theaters will run specials that will help make going to the movies less of a financial burden. Some theaters have a dollar deal for kids that will even land them a snack. The best thing about the theater is it runs the air conditioner on full blast, so you can truly cool down even when the temperatures are spiking outside. There are lots of cold treats to enjoy too, which will cut through the heat with ease. Best of all, most cinemas feature arcades, bowling alleys, laser tag and so much more. You can even raise the temperate in your home to help cut down on your bills while you're out of the house too.
5. Ditch Hot Meals
Another way to help cut through the heat is to ditch hot meals whenever you. Running your oven or stove in the hot months can help to raise the temperature in your home quickly. Plus, no one wants to stand over a flame cooking. Hot meals tend to warm up the body too, cutting down on them will do the whole family a favor. You might want to opt for making sandwiches on days that are really hot. You can even have salads or cold pizza. On top of that, there is a wide variety of cold soups and other dishes that will help keep the body cooler.
6. Swim in the Tub
If the UV rating is much too high for outdoor fun, then you can easily use the bathtub as a way to cool down. Simply fill it up with cold water and let the kids have some fun. You can even add bubbles to make the fun even more exciting for kids. Swimming in the tub can keep kids busy for hours on end too. You might even pull out some bath toys to extend their time in the tub. You can also make DIY bath paints and add in other activities to keep the fun on the rise. Of course, a cold bath isn't just for the kids. It can be a great way for adults to keep cool too.
7. Night Tag
The sun can be a frustrating source of heat and can add a bit of danger to spending time outside. Instead of having the kids stay inside day and night, you might use the dark to allow them a chance to get fresh air. One of the best ways to enjoy night time fun is to play night tag. All you need is a flashlight to pull this off too. Kids will be able to have fun running and playing while capturing one another with the flashlights. This will also help to improve moods as kids can finally take in the fresh air they need to be healthy.
8. Indoor Obstacle Course
You can always bring the outdoors indoors if the kids are getting restless. One of the best ways to do this is to create an obstacle course for them to enjoy. There are so many things you can do to spice up the obstacle course too, which will make play time even more enjoyable. If you don't know where to start, you might look for ideas online to help you find something you can make with the supplies you have at home already. Of course, you should also keep your furniture in mind too, as you might have to temporarily move it around to suit the obstacle courses needs. You should also keep safety in mind first to ensure your kids can have fun without stressing over injury.
9. DIY Air conditioner
When it comes to entertaining kids, one of the best things you can do is keep their minds active. One of the best ways to do this is to have the children solve some problems. Since there is so much heat, a DIY air conditioner might be one of the best projects to take on. For this, you will basically need a fan and some ice. However, you don't have to tell the kids how to do this as it will help with their engineering skills. You might consider giving them a scavenger hunt to help them figure it out if there is an issue at all. Best of all, this fun project will help kids keep cool too and won't cost as much as running your air conditioning on full blast.
10. Mystery Game
A nice mystery can be a great way to keep the entire family entertained when it is too hot to want to move. These games can be primarily played inside of the house, which will definitely help when the weather is hot. You can come up with a mystery on your own that you know will intrigue your kids, or you can download a mystery online to make your life easier. The mystery can even include tools to help string people along until they figure things out. Mystery games can be designed by age requirements or interests too, so you'll have fun mixing it up all summer long.
Heatwaves can be a real pain in the neck, especially if you have a family to keep busy. These ten ideas will not only help to keep you from feeling overwhelmed with the temperatures outside, but they will also protect your family from the dangers of the heat.