January can be a tough time for budgets. With the holidays finally coming to a screeching halt, you're bound to feel a sense of relief that the major spending is finally over with until the next holiday season begins. However, it can be hard to recover from your spending spree if you need to cut back on your budget during the month of January. One of the easiest things to do is cut back on your grocery bill, which can be high if you have a lot of people to feed. Even if you're going solo for meal times, you can truly cut back on your bill by sticking to these ten meal ideas. So, don't sacrifice quality for finances, because these meals are certain to please without depleting your budget.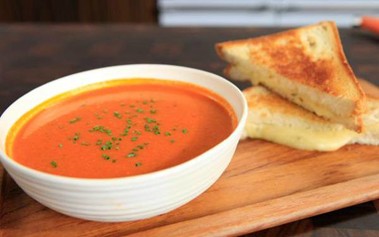 1. Pasta
Without a doubt, pasta is one of the cheapest meals you can make for your family. With a full box of pasta costing less than a dollar, that equates to mere cents per person to begin with. Of course, the beauty of pasta is that it can be spiced up in numerous ways. If you're on a tight budget, you can make a simple sauce or even purchase one at a very low price. You can also add in items to your meal to make it healthier. For instance, frozen vegetables won't send you over and will add even more nutrition to your meal. You can also add in a protein without having to use a full package of meat. This will save you money while giving your pasta even more life. You can keep things simple with a tomato base, add in cheese or go in an entirely different direction with a zingy sauce that makes everyone smile.
2. Soups
If you're looking to bring the most nutrition possible to your family for less money, then your best option is to whip up a soup. Soups allow you to use a wide variety of ingredients without spending a small fortune. You can follow simple recipes that only require you to use a few items, or you can go all out and use all of the leftover produce you have in the refrigerator. One of the best options for saving money when it comes to soup is utilizing frozen vegetables. You can also make your own broth from leftover produce and meats, which will save you more money without forcing you to throw away as many wastes. Soups are also great because you can put them in the crockpot and practically forget about them, which will save you time and hassle. If you have leftover soup, place it in a storage container or bag and freeze it. This will prove to make a great last-minute lunch.
3. Beans
Another way to keep things simple is to cook up some beans for the household. This amazing meal can be a side dish or the main course. Beans are great for the body and can be spiced in many ways to help you enjoy your meal. One of the best things about beans is you can add them to a wide variety of things to stretch the meal even further. For instance, if you have a lot of people to feed then you can always whip up beans and rice to add to the meal. You might also consider making eating your beans with tortillas or cornbread. Beans make great leftovers too and can stretch a simple meal to new lengths.
4. Chicken Sandwiches
Chicken is one of the cheapest meats you can purchase, particularly in bulk. Thus, you might embrace this cheap meat to make sandwiches for your whole family. The beauty of chicken is you don't have to stress about having the same flavors every night. You can grab bulk buns or make your own and still have a unique meal every night of the week. You can start by making shredded chicken sandwiches. This meal works great with a buffalo or barbecue sauce. Another option is to fry chicken breasts and add a sauce of your choice. Grilled chicken is always a plus too and can be spiced up to suit your needs. Best of all, you can add lettuce, tomatoes and other veggies to the sandwich, so you get a full range of nutrition.
5. Eggs
Nothing will suit your budget quite like an egg. This amazing food can be purchased in large quantities without hitting your budget hard. This is great because there are so many things you can do with eggs that will help your family get the nutrition, they need to maintain a healthy lifestyle. Scrambled eggs are one of the easiest things to whip up in a hurry and go well with a variety of vegetables and sauces. You can also bake eggs, boil them and so on. Pairing your eggs with other foods will help keep your budget cheap and will satisfy almost every taste profile in the home. Best of all, they're a breeze to cook on nights that you have little time for meal prep.
6. Stir Fry
Stir Fry is a simple dish that can be whipped up in minutes without a lot of stress. All you need for a good stir fry is some excellent vegetables, a protein and rice or noodles. That makes this dish one of the cheapest around. You can use leftover meat for your protein, which will prevent you from wasting good food while also saving on your budget. The same can be said for leftover vegetables, but you can also use frozen here to save some major money and to give you more of a variety. Sauces can be made at home with a variety of items, but if you prefer to purchase your own you can rest assured that it will last your family for some time. You can even keep this meal going a few times a week by alternating noodles and rice, which are both cheap to purchase. Eggs can also be substituted for a protein to keep things even cheaper.
7. Oatmeal
It's easy to write off breakfast when on a budget, because cereal seems to be the easiest option. However, you can easily get more for your money when you enjoy making oatmeal. This meal is simple to make in a hurry each morning, but if you're shy on time then you can also make overnight oats for a meal that will please everyone. You don't have to do a lot to oatmeal to make it delicious either. Rather, you can add in seasonal or frozen fruit to add sweetness and even more nutrition. Honey is also a great way to make your treat better. Best of all, you can stretch oatmeal out and make delicious desserts, like cookies with it.
8. Calzones
If you're looking for a family favorite, then you might want to consider whipping up some calzones for everyone to enjoy. Calzones are a great treat because the highlight of the dish is the dough, which is a cinch to make at home. There are so many varieties to choose from that you can find a recipe based on your personal needs as well as the ingredients that you already have at home. The best thing about calzones is they don't require as many toppings as a pizza would, which will save you money. You can also customize them to suit your family's preferences. If you're not in the mood for pizza then stuff the calzone with ham and cheese, egg and spinach or other amazing ingredients that you already have at home. You can also use leftovers as a filling for this delightful meal.
9. Hot Dogs
When keeping things cheap, hot dogs can be one of the best options to choose from. These are usually a huge hit with children and might even allow you to sneak in some vegetables, so your children can get a larger range of nutrition. Hot dogs cost next to nothing at the store, so you won't have to spend a lot to make sure everyone is full. Of course, if you're not feeling the processed meat you can always recreate the dish with vegetables. Grilled zucchini and carrots are a great substitute and they taste wonderful with the classic hot dog toppings. Best of all, they won't set your budget back either!
10. Ham
The holidays were filled with rich foods, but chances are you probably had a lot of leftovers. Your best option is to slice your leftover ham and toss it in the freezer to use later on. You might also be able to find some incredible deals on ham after the holidays are over, so make sure to stock up and freeze. You can do so much with ham that you won't believe how far this meat with stretch. From sandwiches and casseroles to pasta dishes and ham hock beans, you'll be able to make meals for weeks using the ham you have on stock. There are so many ham recipes to choose from too, so you can always try something new that will keep you feeling full and satisfied.
Cooking on a budget can be tough, especially when you're trying to appease everyone in your household. These ten meal ideas should keep your budget thriving as you move through the month of January without spending a fortune on groceries. This should truly help you recover from holiday spending so the rest of your year will flourish.