$100 is a lot money, right? It can buy you 10 T-shirts at Walmart or 20 panties at Victoria Secrets. When you enter Neiman Marcus or Saks Fifth Avenue, you will know $100 is nothing. Well, you are probably able to buy a face wash and an age defense cream at $50 each. But with online coupons, you can buy brand name bags, shoes, makeups, or even jewelry piece with $100.
Bag:
Look at this Tommy Hilfiger bag. Classic design, only $98. Tommy.com has a coupon for 30% off entire order, if you add any pant in your cart. Use code PANTS30 or PANTPLUS30 to receive the 30% off.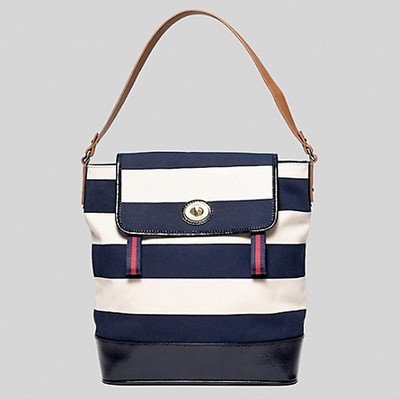 Beauty:
If you like Estee Lauder, Macy's is the the best place to buy. You can choose a Skincare Gift set (two options) or a Makeup Gift set for free with any $35 Estee Lauder purchase. See details here. Plus We have many 10% to 20% off coupons for Macys.com.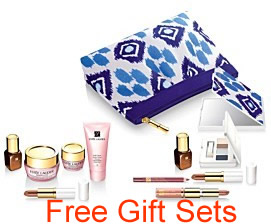 Estee Lauder Idealist Even Skintone Illuminator Even Skintone Trio (Web ID: 622397): $58. Repair and moisturize to reveal a flawless, luminous, less-lined and significantly more even-toned look.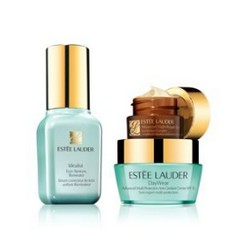 Estee Lauder Pure Color Illuminating Powder Gelee (Web ID: 660167): $42. Smooths on as an all-over soft sheen.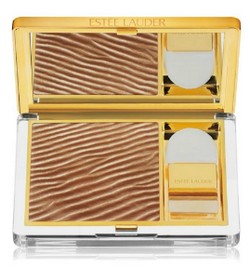 Jeans:
6pm.com is good place to shop for brand name shoes, as we have recommended before. At 6pm.com you can two pairs of ALDO shoes with $100. But it is also a good place to shop for jeans. Do you own a pair of color jeans? See these colored denim jeans by Sanctuary. There are more colors to choose from, $100.99 each.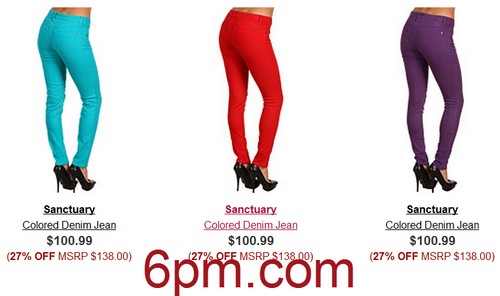 Necklace:
Szul.com's Deal of the Day is my favorite to shop for cheap jewelry. Many of the pieces are below $100, which were a few hundreds dollars before. Their clearance section often has give us 50% or more off the retial prices. See these 1CT Gemstone & Diamond Pendant in White Gold, only $69.75 to $79.75! You can choose from Amethyst, Garnet, Peridot, Citrine, Green Amethyst, Pink Topaz, or Smokey Quartz.