As you can imagine, the month of November is one of the best times to go shopping for most items. With the gift giving holidays coming up, the sales are going to be just about everywhere during this month and next month. You'll especially find some unbelievable deals when Black Friday arrives just after Thanksgiving. However, there are some items that you probably shouldn't rush to buy during the month of November. These items are usually offered on sale during Black Friday and Cyber Monday, but more often than not, you'll find an even better deal later on in the season. So, if you're looking to save then skip out on these items unless you find a ridiculously good deal.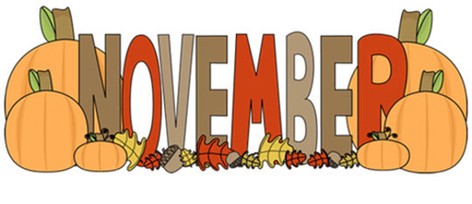 1. Toys
When you have kids, it's hard to hold off on shopping during the busy season. However, if you want to shop toys you should try to work past your need to shop and wait until December arrives. The prices of toys are still going to be a bit high during November, so even the toys on the hot list won't be worthy of buying. Your best option is to wait until December when toy stores bank on parents coming in to get their kids toys. You will see a lot of sales and good prices, so don't miss out because you took care of your shopping too early. The best thing you can do is shop around for items you might want and keep an eye on the stock. If the item seems to fly off the shelves then go ahead and buy it, but if not keep your cool as the sales will only get better and better. Some items will be on sale during Black Friday, but these usually aren't majors gifts. January is also a time in which they roll out new toys, so if you missed out on an item for Christmas then it will most likely hit the sales rack when the new line of toys is released.
2. Exercise Equipment
During November, there aren't a whole lot of deals on exercise equipment. Usually, people are trying to get the most out of their gym memberships before they expire for the year, so not a lot of people want to purchase items like this. It isn't a common holiday gift either, which forces stores to concentrate on other sales. If you're looking to save big on items like this then January is the time to do it. Most stores are banking on customers who have made New Year's resolutions to lose weight. Thus, the sales will draw in more people and earn them a lot more money. You should find major discounts during this month, so if you're in no rush to buy the equipment then wait until the holiday season is over.
3. Travel
Unfortunately, you've missed out on the window for holiday travel deals. Now, everything you purchase is going to be way overpriced. This especially includes airline tickets as soon every flight will be booked entirely. Your best bet on getting a flight is to get on a standby list and hope for the best, but even then you might not get a great price. Booking hotels can also be a real pain, especially if you need a room actually on a holiday. You will have to pay double the price in most places and you may not even find a suitable place to stay. Another problem is going to be renting cars as many will be booked and some companies might even require extra insurance. Your best option for purchasing travel is to book for Spring Break, as you might still be able to find a good deal.
4. Christmas Decor
You've probably noticed that stores love to put out their holiday supplies well in advance. November probably isn't even going to be the first month that you'll see holiday gear in the store. However, it still isn't going to be the best time to shop for holiday supplies. Usually, when supplies first reach the shelf they are going to be at their base price. As soon as December arrives, prices will decrease slightly. The closer it gets to the holiday's date, the more the holiday items will decrease. Better yet, when the holiday is over you'll have so many discounts to choose from that it'll be impossible not to over shop.
5. Winter Gear
In some locations, it might already feel like Winter is coming around the corner. However, this doesn't mean that it's a wise time to grab the gear you'll need for winter. Prices are still hiked up now for those who wish to grab winter supplies before winter actually strikes. Winter gear includes everything from fashion pieces to the supplies you need to get the snow off of your driveway. Your best option is to wait until winter arrives when stores will be trying to get rid of their stock. However, if you're lucky you might find a good, random deal on Amazon to satisfy your urge. If you want to save even more then shop winter gear in the spring and save it for next year.
6. Family Photos
In November, there always seems to be a mad rush for people who want to get into the studio for a family portrait. This is largely because people would love to send out holiday greeting cards with their perfect picture enclosed. Booking a slot for a photo session during this time might cost you a bundle though. Usually, photographers up the price because they have so many wanting to take advantage of the session time. Your best option is to get your photo taken in October, when no one is worrying about holiday cards. You might also have better luck waiting until the season is over and having a non-themed family photo taken. Of course, if you really want the holiday portrait without the price tag then there's many DIY options to try out.
7. High Powered Computers
November is a great month for technology. Black Friday and Cyber Monday alone are the perfect time to grab a piece of technology that you've had your eye on. However, there is one group of tech that doesn't follow this rule of thumb. That is, high powered computers won't fall into the sales category this month. These computers tend to be much stronger than your average laptop and many people don't bother to buy them anymore. Thus, if you're looking for a more high powered option then it would be best to wait until August or September when Back to School sales begin. You should see tons of discounted items during this time. In fact, you might even get better deals on spare parts, so you can build your own computer with ease.
8. XBOX 1S
The XBOX 1S is going to be the holiday gift this year, if you know a gamer. However, if you've had your eye on this machine then you might want to take a few steps back during the month of November. Since the console is making its debut, you might find that the price is going to be pretty even across the board. Unless you managed to get in a pre-order, you're probably looking at spending a little extra than other people did. Your best option is to wait, at least, until December when stores begin to put their excess items on sale. You might also look on Black Friday to see if you're fast enough to catch a deal. Of course, the third option is to simply wait it out. After all, it might be wise to do this whenever there is a new console as glitches can be frustrating and costly.
9. Bedding
Another poor option for shopping is bedding. Anything from sheets to comforters aren't going to be on your must-have list this month. Even Black Friday tends to miss deals when it comes to these items too. Your best option is to hold off until January when the White Sale begins. This is your best option for discounts on items like this. Of course, if you miss these sales then hold out for Back to School days when stores are trying to sell their items to dorm rooms. If you're really desperate for these items then it might be wise to shop on Cyber Monday at a website that specializes in these items.
10. Autumn Clothing
Although you might be waiting on pins and needles to finally find sales on your autumn wardrobe, you might want to hold out just one more month for this. As the end of December nears and the winter solstice begins, you'll find your autumn styles will be one sale at a huge discount. This will allow you a few weeks to wear the clothes you purchase. Of course, most winter clothes can also be incorporated into your winter attire too, which should keep you very fashionable for the year.
Although November is a lot of fun when it comes to shopping, you're sure to be better off if you avoid these items. Pretty soon, you'll be able to find even better deals on the items, which is certain to help you save more money for presents and other items your budget must be able to afford.