It's finally winter and many people are getting hit by some early snowstorms. If you're still not sure what winter fashions you should invest in, there's still time to alter your style to suit the season before you freeze. These ten tips will give you simple guidelines to follow, so you can plan or make your own clothing. Luckily, this year seems to have some repeat fashion trends so you might not have to do much to be the biggest trendsetter in your neighborhood.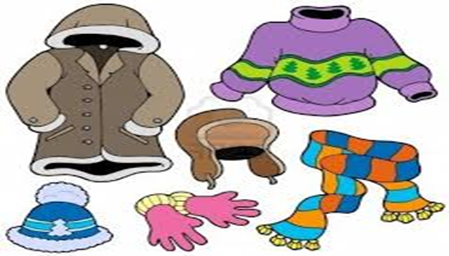 1. Go 70s Vintage
This season, we're going back in time to showcase some of the chic trends from the 70s. Although some of this season's 70 trends like argyle and paisley aren't too far from the trends in the past few years, there are some other items that may not currently be in your wardrobe. One of these items is bellbottoms. These pants have been featured off and on over the past couple of decades, but this year they are going to be one of the top trends. You'll also want to look at color schemes like browns, greens, yellows, blues, and other stereotypical colors from this decade.
2. Weatherproof Leather
Leather is big this year and can help you feel on the edgy side of life. However, this season's leather goes the extra mile to suit your style and your budget. This year's trends are designed to be weatherproof, so the leather you buy this year will actually hold up to the winter months. From leather boots to leather jackets, getting your items weatherproofed will not only show that you're conscious of your money but will also help you to be a trendsetter. If you don't want to go out and buy weatherproof clothing, then you can always weatherproof yourself. There are lots of tutorials to help you along the way.
3. Velvet
If you love soft fabrics, then this is definitely going to be a great fashion choice for you. This trend plays into the 70s vibes again, which will make it easier for you to enjoy two trends at once. Velvet can be used in many different ways, which can leave you feeling amazing about your own sense of style. One way to utilize velvet is to make it into a blazer. This is fairly easy to do with a pattern and can leave you with a regal style that you won't want to miss out on. Another option is to purchase velvet pants. Velvet accents, such as a vest or even elbow patches on a jacket can also add a touch of fun to your personal style.
4. Quilting
When it comes to DIY fashion, this is going to be a great season. One of the biggest trends is quilting on clothing. You can quilt on just about anything you choose, which will bring a lot of fun to the fashion world. Quilting will provide you with a simple way to add colors to clothing while bringing old and worn-out clothes a whole new life. If you're new to quilting, now is the perfect time to start. You can also purchase premade patches to simply sew onto items. Your imagination is the limit here, so make sure to have some fun with your style and your craft.
5. Muted Colors
Another trend this season is going to be muted colors. In most cases, you will already have a lot of these items in your closet, which will allow you to thrive throughout the season. Muted colors are easy to find in stores too, so if you find yourself lacking in this department, you won't have to spend a small fortune on new clothes. Minimalistic styles are also important, so make sure you shop around until you find something that you like and that brings a touch of tranquility to your clothes.
6. Denim
When it comes to style, one of the easiest ways to keep up with trends is to just invest in denim. Denim has always been an acceptable fashion piece and tends to last for quite some time. This season, as in previous seasons, you won't go wrong with denim. Rather, you'll find a huge selection that will help keep you dressed from head to toe. When it comes to denim, you might shop bellbottoms this winter, but denim jackets are also a great option to make you feel snug and comfortable. If you really want to show off your fashion sense, then you can always add patches to your look.
7. Puffer Jackets
There's a good chance that you might have a puffer jacket in your wardrobe too. These jackets were really big in the 90s but have maintained popularity when it comes to the winter coat market. Puffer jackets come in all sizes, colors, and prints which will allow you to show off your own personal style. This season you might want to consider going big, which will allow you to truly let your style shine. Apart from that, you may want to go bold with colors and prints. This will help to keep you trendy while allowing you to be nice and warm when you go out on the town.
8. Cardigans
Channel your inner prep school style when you add some cardigans to your look. These classic sweaters will help to provide you with a look that is perfect for the office or casual outings. Cardigans can be worn with anything too which can help you take your favorite styles to a whole new look. Of course, you don't have to keep the look professional. There are many cardigans on the market that can help you show off your edgy style with ease. You can even channel your inner 90s fan, which can definitely help you suit other trends too.
9. Slip Dresses
Whether you love the style of a slinky dress or you favor the bedhead look, then this trend is going to make you happy. The slip dress is a simple look that can be paired with any type of shoe or accessory. Best of all, it shows off a unique cut that can be worn by any body shape. These dresses offer a soft fabric that will help you to feel confident too. If you're not satisfied with the simple look of the dress, then you can always take it to the next level by adding accents to the neckline or trim. Lace is one of the easiest add-ons, which will make it perfect for a date night or evening out with the girls.
10. Trimmed Jackets
If you love to make your favorite clothes pop, then adding trim to a jacket is one of the best things you can do. Trim on jackets creates a bomber inspired look that never seems to go out of style. You can add almost anything to your jacket to give it a new and exciting trim, as well. There should be lots of jackets on the market with trim, but if you prefer to utilize your own skills then the task is easily done. You can even find some tutorials to help guide you through the process.
Looking your best this winter can be easier than ever. These ten tips will allow you to create the perfect style for you without forcing you to spend a whole lot of money. With these ideas, you should be able to have fun playing with your look while ensuring your budget doesn't take a dive.