January is known for all of its amazing white sales and this year isn't going to be any different! If you're not already tired of shopping, then now is the time to hop online to get all of the best deals from your favorite retailers. This year, numerous stores are participating in white sales, so you'll have a huge selection to choose from. These ten websites are offering some of the best deals around and will help you get the linens you need to make your home even cozier while we all practice social distancing.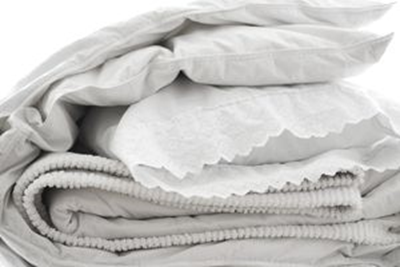 1. Walmart
Walmart is known for having great deals all of the time. However, this month, you're going to want to get on their website to shop around for some of the best sales around. Right now, the store is offering up to 50% off of pillows, towels, sheets, and more when you shop online. This will allow you to enjoy a wide variety of items too, so you can easily get exactly what you're looking for and then some. Most of the deals will compare with other stores, but there are a few jaw-droppers that you might not want to pass upon. For instance, one of their best deals is a pair of twin size sheets for just $5. These sheets come in a variety of colors and are great for kids and dorm rooms.
2. Home Depot
You might be surprised to hear that this year, some of the top deals are happening at Home Depot. However, you might not want to head to the store to look for them as you may find that most will be online. The website is offering up to 50% off some of its top brand bath products and linens, which will definitely save you some big money. Some of the appliances the store offers will also be on sale, which will also help you stock up on the items you need. Best of all, many of these products will allow you to pick up the items in store if you don't want to pay shipping fees.
3. Amazon
Amazon doesn't actually have a specific section for their White Sales, but that doesn't mean there are going to be hidden treats for you to enjoy in the white sales. To begin with, if you put white sales into the search engine then you will find some deals on linens, plates, and other household goods. Most of the items will be presented in white, to go along with the sale, but you'll be able to get products in other colors too once you click on the item you're interested in. Amazon also has a lot of bedding and other household deals featured in flash sales. You'll have to stay on top of this so it isn't as convenient as other White Sales, but you still might find an awesome deal or two.
4. JC Penny
JC Penny is typically one of the best places to shop when it comes to sales like this. They offer lots of different linens to choose from and their towels are top of the line too. This year, you'll find huge savings on all common White Sale products, so you can have a little fun shopping for your favorite brands. If you notice items don't appear to be on sale, then you may have come across an item that requires a code. Don't worry, as the codes will appear on the product page, so you won't have to go searching for special deals. You may even find products that are on sale and have a code, so you can save even more. While you're searching for the White Sale products, you may also consider checking out some of the deals on clothes and shoes.
5. Kohls
If you're looking for towels, Kohls is going to be the place to go. You won't want to miss out on the awesome sales that are happening right now. Currently, you'll be able to find huge towels in a wide variety of options. For instance, you'll find gigantic towels, super-absorbent towels, fluffy towels, antimicrobial towels. You name it, you're going to find it for just a few dollars. Plus, there are lots of colors to choose from. Apart from that, you will also find deals on linens, small appliances, and more, but nothing will compare to the towels.
6. Macy's
This year, Macy's is really going the extra mile with their White Sales. You will find deals on almost everything that the website offers. Of course, when you do check out their White Sales, you'll find that they're taking things quite literally this year. Most of the items on sale are going to be white items. You will find white linens, white clothes, white shoes, and so on. Some of the items can be purchased at the same price in other colors, but it might take some looking around. So, if you're in the market for an iconic pair of white jeans, some white towels, or a white dinner set, then Macy's is the place to shop this year.
7. Bed Bath and Beyond
You probably guessed that Bed, Bath, and Beyond was going to offer quite a bit when it comes to their White Sales this year. The store has lots of bedding on sale to check out on their website. You will find all sorts of styles, prints, and colors, which can help you make your bedroom all the more personable. Apart from that, the store is offering lots of other items to choose from too, if you're looking to get even more out of your White Sales shopping experience. To begin with, you'll find beauty products galore. There is also a great selection of baby items and toys, so the whole family can get something amazing out of the experience.
8. Bloomingdales
Bloomingdales used to be high on the list for items like this, but lately, this website has taken the back burner when it comes to the larger stores like Walmart, Target, and Amazon. This website is going to feature a lot of the same items as JC Penny and they are also taking the White Sale element literally. However, they do have a huge selection to choose from, which will definitely make it easy for you to feel confident when shopping for the perfect items for your home.
9. Overstock
If you want to branch out a little further, then Overstock might be the perfect place for you to start shopping. This website might have some of the classic items, but you're going to find your best deals in areas like furniture. You may even be able to find the perfect new bed to pair well with the sheets you bought during the White Sales. Another item to check out on this website is rugs. They'll be heavily discounted to help you complete the look of your home. Of course, you'll most likely find a huge selection of items on sale on this website, so have fun expanding on the White Sales.
10. Crate and Barrel
Crate and Barrel is another website that is getting into the White Sale theme this year. Although this website isn't typically known for low prices, you are going to find some awesome deals during this sale. One of the best things you can check out during the sale is their selection of bedding items. Namely, the duvet covers are going to be eye-catching and irresistible. You might even be able to find some of these items for under $10. There are also many beauty products on sale too, which will help you enjoy the sale all the more.
The White Sales can help you get more for your home's comfort. These sales are a great way to improve the quality of your comfort and your budget. Plus, it will allow you to enjoy a little retail therapy now that the holiday season is over.