Dealing with the age of tantrums can be tough for parents and children alike. Sometimes, there seems to be no solution to the problem, which can cause even more frustration for everyone. Luckily, parents these days have a lot of help when it comes to figuring out how to identify why a tantrum is happening and how to help your child move through it. These ten tips will help improve your child's tantrums while leaving them feeling content and empowered when it comes to handling their emotions.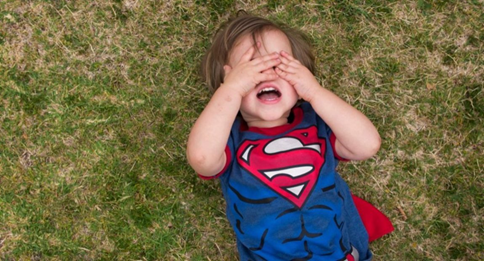 1. Time In
If you've been keeping up with trends in children's psychology, then the time in method is going to be no news to you. However, if you haven't heard of this method, it is one of the newest science-backed ways to help children improve their emotional intelligence while ensuring tantrums are less of a traumatic experience for the children and parents. A time in the corner consists of a comfortable place for children to sit and collect themselves while they are feeling overwhelmed. These little spots are perfect for sitting down and collecting your thoughts. Time in spaces should have a comfortable place to sit with something to squeeze or something soft to touch. You might also add sensory toys to your time in area to help your child adjust to the calm down area and find a sense of peace. Listening to music, meditating, or reading a book is also a great way to help calm your child. You may want to keep books based on emotions nearby to help your child reflect on what is bothering them. During this time, you shouldn't ignore your child. Rather use the time as reflection and talk with your child about emotions and how to calm them.
2. Offer Distractions
Most of the time, when your child is throwing a tantrum or gearing up to throw one, a simple distraction can help things go from zero to ten quickly. One of the most common scenarios is when your child wants something in the store. Instead of giving them a simple no, explain that you may get it at a later time and ask them to assist you in a task, such as picking out some fruit or smelling soaps for the house. There are distractions all around, but you'll still have to think fast on your feet during these experiences. Once you know what works for your child, you should be able to enjoy a more peaceful shopping experience or even find less struggle in the household.
3. Online Resources
If you're struggling to make the best possible decisions for your child and you're not sure where to begin, then you might start with some resources online. You can find out a lot of great information about tantrums, emotions, anger, frustration, and so on. This can give you the tools to help calm your child down while allowing you to guide them through their emotions. Websites like PBS Kids, Parents.com, and so many others offer many of these resources for free. Some will even have information to help your children learn about who they are and how they can handle their emotions via games, activities, and charts.
4. Sensory Toys
Sensory toys are a great way to help children process their emotions and feelings. These toys can often soothe children as they calm down their nervous system and learn how to express how they feel. Sensory toys are designed to occupy various senses which help children to calm down and concentrate on one thing at a time. There are many sensory toys you can buy, but there are also tons that you can make at home from items that you probably already have on hand. One of the most common items is a bottle that has small items floating within. You can do this simply with water, sequences, and glitter. However, you can also go all out and make one out of baby oil, water, food coloring, and any of the other add-ons that you choose. These toys can have LEGO pieces, dinosaurs, sequences, and other small items dropped inside, so children can watch the items as they calm down. There are lots of other sensory toy ideas online, so make sure to check out a few of the options to make the perfect options for your kids.
5. Check Diet
You might be surprised to find out that your child's diet might be part of the issue with their tantrums. If children aren't getting enough of the nutrients they need, it can cause emotional problems as well as issues with their behavior. With most toddlers being incredibly picky, it can be tough to have them on the diet of your choice. So, if your child seems to be acting out for unknown reasons and they are a tad on the picky side, then you may want to try out a vitamin or nutritional drink to help ease the issues they are facing. This will allow everyone to feel better and might even put an end to some of the problems your household is facing with your child's behavior.
6. Exercise
In this day and age, it can be tough to get the kids outside. With many parks shut down and the fear of children catching the virus on the rise, if you don't have a yard then there often isn't a great place for kids to enjoy the fresh air. Not getting enough exercise can definitely cause tantrums in the household. If you can, try to get your kids outside for a few minutes each day. If not, then you might consider doing daily exercises that they can enjoy. Yoga is a great way to blow off some steam while allowing your children to learn how to calm their minds. You might also do simple exercises like jumping jacks, running in place, pushups, and sit-ups. Apart from that, you might try relay races, sock wars, and other activities that get the body moving.
7. Talk About Emotions
One of the most important things you can do with your child is talking about their emotions. Children often can't identify what they are feeling because emotions are new and can be very scary. By giving a name to an emotion, you are teaching your child how to express how they are feeling, so you can help them work through the problem. This can help stop tantrums in their tracks. It will also give children the power to know more about themselves, which can lead to a healthier and happier life.
8. Meditation
Meditation often doesn't seem like something a child might want to do. This is largely because it is hard for many people to sit still, so they don't think their children can help handle it either. However, there are many successful programs that help to show children how to meditate without a problem. The good news is many of these programs are absolutely free. Even Netflix is jumping on the bandwagon and offering a free introduction to meditation. This can definitely help you to feel more confident about taking on the task, so you can also help your child learn. Meditation is known to calm the mind, which can be empowering in situations that are tough.
9. Keep a Schedule
Children thrive with structure, so when you keep to a schedule, you're going to see many benefits come out of it. One of the major benefits is definitely going to be fewer tantrums. One of the main things to consider when choosing a schedule for your child is what is going to work best for your family. You might also want to consider what your child's natural schedule is. This will help make nap time more efficient while allowing your child to work peacefully within the new schedule. In your schedule, make sure you have nap time, mealtimes, playtimes, and family time. The less time your child strays, the less likely they are to feel insecure about the world around them.
10. Learn to Keep Your Cool
It is incredibly hard to keep your cool sometimes. However, when you're a parent, you really need to step it up in order to feel happier and healthier, while also ensuring your child feels remarkable. This can be tough, but there is a lot of help online to ensure that you can also keep yourself cool. Breathing techniques as well as working on your own emotions can help you out. If you do find yourself feeling frustrated, then step away until you have cooled down. Not acting on your anger will easily allow you to control your anger in the future. This will also set a great example for your child.
Tantrums are a small part of your child's life, but they can leave you feeling completely out of control. These ten ideas might not completely put an end to your child's tantrums, but they might help you to reduce the number of times that they happen while also allowing your child to move through his or her emotions with ease in the future.