When it comes to shopping around for baby gear, most expecting parents tend to turn to local department stores to meet their needs. Of the major department stores, Target and Walmart seem to be the most popular choices. Most new parents need to save as much money as they can for their little ones, thus finding savings are a must. So, you may be wondering which big name retailer will actually save you the most money. After looking at ten of the most popular items parents need for their children, one big retailer stood out in variety and price. Can you guess which one it was?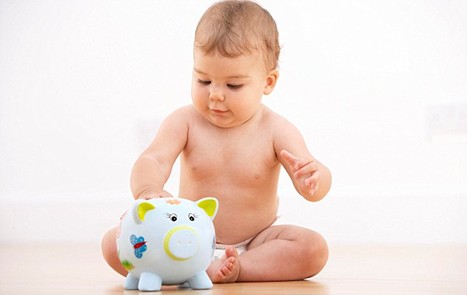 1. Car Seats
If you have a car then you already know you're going to need a car seat to make sure your child is safe and secure while you travel. There's a lot of different options to choose from here so you may have to look hard to find the best possible savings. After looking around at Walmart.com and Target.com you are sure to find a lot of great deals on both websites. However, Walmart is more likely to have lower prices and a wider scope of options. Simply looking at the popular brand Graco, you'll find that Walmart's prices are slightly lower than Targets. Of course, if you act fast, Target is offering a 20% coupon on all car seats if you trade in your old one. This is only going on between April 17-30, but Target may bring this offer back in the future.
2. Strollers
In order to get around outside the house or to even get some exercise with your little one, you're going to want a stroller. It doesn't matter if you're looking for one that will take on major trails or a simple one that will get you through the mall, as Target and Walmart have a whole lot of options to choose from. One of the best deals found was actually on Walmart. The website offers travel systems, which includes the car seat as well as the stroller for under $100. This will allow your child to grow in the seat, which will get you even more for your money. Walmart also has a larger variety of strollers, some even costing less than $30, if you're looking for something cheap and simple. Of course, if you want to go high tech, Target has a variety of strollers ranging in the $200s.
3. Cribs
A crib is another must when it comes to your child. When it comes to this Walmart takes the lead again. There are many options on the website that hit just over $100 for a simple crib. Some convertible cribs even stay low in the mid to high $100 range. Another great thing that Walmart offers is bundles that don't just include the crib, but also the mattress. Of course, if you're not a fan of the prices then you can always wait, because Walmart offers many rollbacks on their baby supplies. Target also has a wide variety to choose from, but not any of the bundle sets. They also range higher in price, but feature designs based more on aesthetic than Walmart's options.
4. Gliders
When it comes to gliders Target actually offers the lowest price, but they only have one glider this low. Their other options are more luxurious though and have more padding. The larger variety of their options are more like lounge chairs than gliders so you may want to skip Target if you're looking for an actual glider. Walmart's options are only a little more expensive than Target's cheapest, but they don't offer the same type of padding. However, many of the gliders have good reviews and will last as long as you need them to.
5. Diapers
Most parents know how bad diapers can impact a budget. So, which retailer offers the cheapest diapers. Actually, big name diapers are pretty much even across the board. You can also take unopened boxes of diapers back to Walmart or Target to exchange for a bigger or smaller size. However, you can only return them if they're sold at that specific retailer. Of course, Walmart and Target both have their own brand of baby diapers too. Target's brand actually comes out cheaper than Walmart's, so you can save a little bit of money there.
6. Baby Food
As with diapers, baby food is also pretty even across the board with both retailers having items only a few cents cheaper than the competition. Both Target and Walmart have their own brand of baby food too, but these prices seem to range with some of the bigger brands like Gerber. Of course, if you plan on making your own baby food Walmart offers cheaper supplies to do so. You can even get produce a little cheaper at Walmart that will help you make healthier options for your child. When it comes to formula, both Target and Walmart have even prices again and offer a wide selection on the website. Each retailer has its own formula as well, but Walmart's Parent's Choice is slightly cheaper than Target's brand.
7. Bottles
Whether you're breastfeeding or using formula, you will probably want a good price on bottles and their accessories. When it comes to regular bottles, you can get a great deal on them at Walmart. There are multipacks for around $1 if you know where to look. You can also find a whole lot of accessories to make your bottles easier to clean and use. When it comes to bottles designed for breast pumps then Target is probably the way to go. They have a wide assortment to suit your pump and come at a lower price.
8. Breast Pump
Breast pumps can be crucial when it comes to breast feeding your baby. If you're looking for a manual pump then Walmart is the place to look. They offer a wide variety of options that can suit your personal needs. The manual pumps can be ordered in all sizes there too, so you can even get discreet options for work or travel. You can also find cheaper electrical options at Walmart too. These options include large bundles with accessories from some of the top brand names around. Target, on the other hand, will actually work with your insurance company to get you a great pump though, so you may end up saving even more going this route opposed to buying your own.
9. Toys
Toys are crucial for your child's development, so you'll want to keep up with all of your child's developmental stages. Entertainment stations and mats are one of the best ways to let your child learn and have fun. Walmart offers many cheap options to choose from, but if you're looking for something more high tech then Target is the way to go. When it comes to swings, Walmart and Target charge about the same on big brands, but Walmart does have a lot of cheaper options. Bouncers are also evenly priced, but Target has more options that are high tech. Both Walmart and Target offer small toys designed for learning for under $5, which is a great way to stock up on lots of supplies for your little one. Both stores offer even prices on high tech options too.
10. Clothes
Children will need lots of clothes, so saving money is a must in this regard. Walmart is one of the cheapest options when it comes to baby clothing. You can find many sleepers for around $1, which will help you stock up for the first year of your child's life. You can also find lots of clothing bundles at Walmart that will help build your child's wardrobe for less. Target offers a lot of better quality items for your child, but they are a lot more expensive than what Walmart has to offer. You can also find more popular options like Dr. Seuss, Disney princesses and more at Target.
Saving money for your child is crucial, so finding the best savings possible is a must. When it comes to Walmart vs Target you may want to shop for specific items at each store in order to get the best savings. These ten items are sure to make your life easier, especially now that you know which store will save you the most money on each item.