Getting that perfect hairstyle can seem daunting when you take a look at the costs of all the styling tools out there. From blow dryers and curling irons to flat irons and hot brush stylers, the choices are endless. And the price tags can certainly add up, especially if you want to use salon-quality tools at home.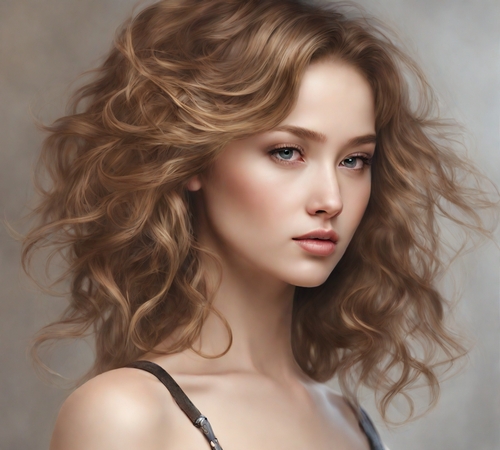 But having great looking hair doesn't have to blow your budget. With some smart shopping and strategic choices, you can build an arsenal of effective styling tools without breaking the bank. Here are some money saving tips to help you get gorgeous hair for less.
Go For the Must-Haves
When it comes to hair styling tools, you really only need a few key pieces. Trying to buy every curling iron and wand on the market will cost you a fortune. Focus on these must-have basics for versatile styling:
Hair Dryer – A hair dryer is arguably the most essential tool for any hairstyle. Invest in a sturdy dryer with multiple heat and speed settings. Concentrator nozzles help direct airflow and speed up drying time.
Flat Iron – A good flat iron can straighten, add body, create waves – it's one of the most versatile tools. Get one with adjustable heat, floating plates for even contact, and a rounded body for creating flips or curls.
Curling Iron – For touchable curls and waves, a curling iron is a necessity. Get both a 0.5 inch and a 1 inch barrel. The smaller barrel does tight curls and the larger barrel creates loose, voluminous waves.
Paddle Brush – A paddle brush with widely spaced plastic bristles can detangle wet hair and smooth flyaways when blow drying. Look for one with a cushioned base.
Focus on Quality over Quantity
It's easy to get sucked into buying a huge range of barrel sizes and styles for curling irons and wands. But you can achieve virtually any curl or wave with a 0.5 inch and 1 inch curling iron. Rather than buying a ton of different tools, put your money into one high-quality flat iron and a couple of versatile curling irons. Quality matters more than quantity when it comes to hair tools.
Purchase Entry-Level Options
Contrary to what TV commercials would have you believe, you do NOT need to spend several hundred dollars on a hair dryer or styler. There are great entry-level options between $50-$100 that will get the job done. Some recommended dryers are the Revlon One-Step Volumizer and the Conair Infiniti Pro. Good affordable curling irons are the Bed Head Deep Waver and Hot Tools Pro Signature Curling Iron.
Skip the Hype
Social media and beauty magazines make it seem like you need the latest viral styling tool. But many of these end up being gimmicky. The Dyson Airwrap curler is all the rage, but it's over $500. A more affordable curling iron will give similar results. Same goes for the Dyson Supersonic hair dryer – it's an incredible $400 when a $50 dryer works well. Don't get sucked into hype – go for affordable tools with proven results.
Take Advantage of Sales
Timing is everything when purchasing styling tools. Holiday weekends like Memorial Day, July 4th, and Labor Day often have major sales on hair products. Black Friday and Cyber Monday are huge for beauty discounts too. Sign up for email lists from beauty retailers to get notifications about upcoming promos. Ulta, Sephora, and Amazon also run random flash sales throughout the year.
Shop Discount Stores
Check stores like TJ Maxx, Marshall's, and Ross for steep discounts on high-end styling tools. Because the inventory fluctuates, you can sometimes score premium $200 flat irons for just $40! These stores get excess inventory and discounted products. With some luck and persistence, the beauty aisle deals are incredible.
Buy Value Sets
Many brands like Revlon, Conair, and Remington offer styling tool value sets. You can get a blow dryer, flat iron, and curling wand for one low price. Or look for bundles like the Revlon One-Step Hair Dryer and Volumizer paired with a round brush. Value sets can save you up to 50% compared to buying each piece separately.
Skip the Bells & Whistles
Today's tools offer tons of fancy extras like digital displays, automatic shut-off, and high-tech coatings. But you can find more budget-friendly options without all those bells and whistles that perform just as well. A basic blow dryer without that snazzy LCD screen will still dry your hair. Focus on function over flashy extras.
Take Good Care
Make your styling tools last longer with proper maintenance. Always use a heat protectant spray before hot tools. Allow devices to completely cool before storing. Clean the barrels and plates regularly with isopropyl alcohol to remove buildup. And don't yank cords from outlets – gently grip the plug. With care, a $50 curling iron can last several years.