It's finally time to indulge in Oktoberfest! The last week of September sparks the opening period of this amazing festival, so you're bound to find some pretty awesome festivals in your community and surrounding cities. Unfortunately, joining in on this fun can set you back some money, because ticket prices tend to be through the roof. More often than not, it's very hard to get your money's worth out of these festivals too. Luckily, you always have the option of throwing your own Oktoberfest bash. These ten tips will help you DIY your own party, so you can save you and your loved ones some money without forcing everyone to pass on this year's festivities.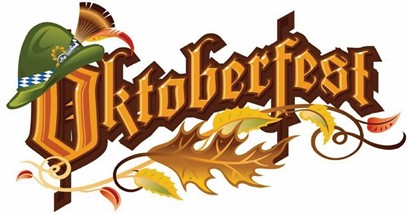 1. Consider a Keg
A lot of people tend to think bottles and cans whenever they host a party. So, they load up on a lot of ice and try to pack can after can into their coolers. Shopping this way can really get you in trouble with your budget. Even if you purchase in bulk, you'll end up spending way too much money especially if you're hosting the party for a lot of people. On top of that, if your state charges for recyclables then you're going to end up spending more. Since many guests won't dispose of items correctly, you won't be able to turn in the cans and bottles to get your money back. Worst of all, you're creating a whole lot of waste that you're going to have to clean up. So, you might consider getting a keg or two for the event. You'll end up spending money on one item which can be enjoyed in glasses you already have at home. You can also ask people to chip in for a keg, which will take the burden off of the price tag.
2. Brew Your Own Beer
Another great option to consider is brewing your own beer for Oktoberfest. The kits you need to brew beer actually cost less than purchasing a wide variety of beers for the event, so this will help save you a small fortune. Of course, you probably won't have time to complete a brew for this event, but you might want to consider making a brew lesson station as event at the party. Most people will love seeing how their beer is made and it will stock you up for your next big event. You might want to start shopping ahead for next year's brew kit though. After the festive season is over, Oktoberfest beer kits should go on clearance. You can always brew your beer now and bottle it for your next Oktoberfest party. This will ensure you're well stocked for even less.
3. Ask People to Chip In
If you're on a tight budget, but you know your friends are interested in an Oktoberfest event, then don't think twice about asking people to chip in. This will allow everyone to enjoy the festivities at a small fraction of the price. If you want to take more control of the party, then ask people to chip in money for the event, before it begins. You can charge a few dollars a piece and still find enough money to make the occasion great. Of course, if you are more laid back about the party then ask people to bring in food, drinks and games. No matter how you choose to operate the party, having a little financial help can really make the event even more fun.
4. Consider a Playlist
One of the best elements of Oktoberfest is the fun and traditional music that is often played during an event. However, finding a German band to play for your event might not be possible in your community. If it is a possibility then you might not like the price you're quoted, especially during the Oktoberfest season. Instead of spending all of your time looking for a band to play, you might consider using a streaming service instead. Most of these services will offer the ability to create a playlist or may even have a few of their own to choose from. If you're worried about commercials ruining the vibe then purchase a premium account for the month. Even with the extra expenditure, you'll still end up saving a whole lot of money.
5. Shop Bulk Meats
When it comes to Oktoberfest, sausage is one of the prime dishes served during the event. You can also find other popular German meat dishes like schnitzel and liver kase. However, if you want to please the crowd then sausage is the cheapest way to go, especially if you shop in bulk. You might consider looking at a wholesale store in your area or talk to a local butcher to see what kinds of deals you can get. Another option is to make your own sausage. This is fairly easy with the proper tools and might save you even more money. It'll also give you a surplus to hold on to, so you can eat them for the rest of the year. You might also consider a few vegetarian friendly sausages too, to ensure the whole crowd is happy.
6. DIY Pretzels
Pretzels are another must have item at your Oktoberfest celebration. This menu item can help cut back on the meat you need to purchase while also allowing your guests to soak up some of the alcohol they drink. Of course, if you plan on buying premade pretzels then you're in for a huge budget crisis. You don't have to fret this aspect of your menu though. You can easily whip up your own pretzels without a lot of work. This will allow you to get creative with them too. Apart from traditional pretzels, you can always add savory pizza toppings or some of the more favored options like jalapeno and cheese. You might also consider some sweet pretzels that can be stuffed with fruits and more. Once you have your pretzels made then try to make some dipping sauces, like beer cheese. You can also purchase mustards in bulk to go with this item.
7. Dress Up
Part of the fun of Oktoberfest is dressing up for the occasion. This doesn't have to leave you in a bind if you don't have a costume on hand. You might actually have a wide assortment of items to choose from in your own closet though, so you might begin there. A thrift store is another great place to find clothing that might suit you. Of course, you can always sew one with cheap fabrics too. There are so many tutorials online that you'll have a blast coming up with an option for the whole family. For some items, like hats, crafting out of paper might be the most efficient option. This can become a fun craft activity to set up for your guests too.
8. Consider a Photo Booth
If you're looking to make your party stand out, then you might want to consider a DIY photobooth. This will cost you next to nothing, especially if you operate the booth on your own. You can easily make fun props for the booth using cardboard and Oktoberfest print outs. Backgrounds are also a cinch to whip up with rolled paper or a solid colored blanket. The photos you can take can easily be emailed to recipients to save even more money.
9. DIY the décor
Decorations can play an important role in the atmosphere of your party. Luckily, you can easily make some of the decorations at home with ease. One of the easiest things to do is make your own German flag, which can be with simple pieces of felt. Banners can be a lot of fun too and are a cinch to make out of paper, yarn and other items commonly found in the household. You might consider printing out some fun German hats, accordions, beer steins and other fun designs to add to the party. Table clothes can be purchased from the dollar store and customized to suit the occasion as well. There are so many fun ideas to try that you might not know when to stop! Of course, you can also add in some seasonal elements to the décor, which can stay out for the duration of the season. Pumpkins, corn and other harvest bounty are great options.
10. Create a Kids' Section
If you're hosting a family friendly event, then you're definitely going to need a children's section to ensure everyone is happy. One of the easiest things to do for the kids is coloring pages. You can find lots of cute Oktoberfest options to choose from too, which might even teach about the festival. Crafts are another fun option too. You can have the kids make flags, hats and other festive items for their parents. Games are crucial too, so set out board games, cards, tops and marbles to keep everyone occupied. The kids will have so much fun that the adults might swoop in to join them.
Creating a fun Oktoberfest doesn't have to be a lot of work, nor does it have to put a huge dent into your budget. These simple ideas will ensure everyone has a lot of fun. Best of all, it will allow everyone to enjoy the festival without forcing them to pay for overpriced tickets. This should make you the unsung hero of your friends and family.