Getting a new pair of eyeglasses can be an expensive endeavor. With lenses, frames, and extras like anti-reflective coating, the costs can quickly add up. However, there are ways to get stylish, high-quality glasses without breaking the bank. Here are 7 savvy tips for getting eyeglasses on a budget.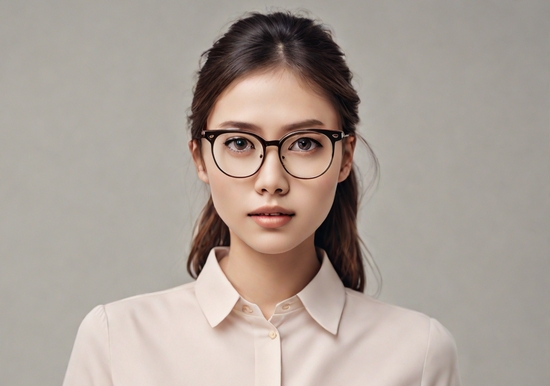 1. Use Your Insurance Benefits
If you have vision insurance, take advantage of it! Most plans include a yearly eye exam and partial coverage for frames and lenses. Schedule an appointment with an in-network optometrist to maximize your benefits.
Many insurance plans fully cover basic plastic lenses and provide an allowance for frames. With insurance subsidies, you can get a pair of functional glasses for as little as $20-50. Insurance coverage for contact lenses varies, so compare plans carefully.
Even if your plan offers minimal eyeglass coverage, the free eye exam can save you up to $100. Plus, you'll get your updated prescription, which allows you to shop around for materials.
2. Shop Online Retailers
Online eyewear retailers offer much lower prices than brick-and-mortar stores by cutting out overhead costs. Savings are typically 40-60% less than mall opticians. Options like Zenni Optical, EyeBuyDirect, and GlassesUSA offer complete glasses starting around $6!
To order, you'll need your latest prescription along with pupillary distance (PD) measurement. PD is the distance between your pupils that ensures proper lens alignment. If your prescription from the eye doctor doesn't include PD, you can measure it yourself or get help from an optician.
When entering your specs online, take care to input everything accurately. Preview the final look on your virtual face to check fit and proportions before ordering.
While values are excellent, be aware that very cheap online glasses may be lower quality. Prioritize highly rated frames and well-known lens brands to get the best deals on eyeglasses online.
3. Buy Generic Frames
Brand name frames like Ray-Ban and Oakley can cost a small fortune, $200 and up. Instead, seek out no-name frames that mimic the iconic styles. Simple plastic frames with basic shapes generally range from $10-50 online or at discount retailers like Walmart and Target.
Additionally, choose smaller or medium sizes if you have a petite face. Over sized frames are trendy but minimizing frame size reduces materials cost. Classic frame colors like black, brown, silver, and gray make coordinating easy and never go out of style.
Skip premium lens options like progressives, transitions, glare-reduction, and high-index. Stick to standard single vision or bifocal plastic lenses to spend the least. Then jazz up your frames with personality in jewel tones, bright colors, or tortoiseshell patterns.
4. Purchase Frames & Lenses Separately
Purchasing frames and lenses separately almost always costs less than bundled packages. First, search for the lowest cost frames that fit your needs. Then find compatible loose replacement lenses made to fit those frame dimensions.
Many online retailers sell lenses independently. Measure your existing pair and input the dimensions when ordering new lenses. Have them installed by a local optician, which typically costs around $25.
Buying separate components allows you to save money while customizing materials. Splurge on high-quality lenses paired with inexpensive frames for a customized combo at attainable prices.
5. Shop Discounts and Sales
The best deals come from stacking savings from sales, coupons, and loyalty programs. Optical retailers regularly run promotions on frames, lenses, coatings, or exam fees. Sign up for email lists and check social media to stay on top of current deals.
Buy one, get one sales are excellent for doubling your savings. Use the offer to purchase your eyeglass pair along with prescription sunglasses or spare glasses.
Some vendors issue coupons valued from $20 off purchases up to a free pair of frames. Opticians commonly provide percentage discounts for seniors, students, and military.
Cashback apps like Rakuten give you money back for online orders. Ebates, RetailMeNot, and other coupon sites provide optical promo codes year-round.
6. DIY Repairs
Learn basic repair skills to save on eyeglass maintenance. Many common eyeglass issues can be fixed at home for the cost of a few tools and supplies.
Keep screws tight and clean to avoid lost screws or loose frames. Missing screws can be replaced inexpensively by visiting any optician.
Bent metal arms can be gently bent back into shape with pliers. Use hot water or a hair dryer to reheat plastic arms until malleable enough to reshape.
Replace peeled or scratched lenses with over-the-counter reading magnifiers from a drugstore. They pop right into the old frames for an instant fix under $10.
Repair kits also provide replacement nose pads, pads arms, lens retaining screws, and other parts for cheap fixes. Watch online tutorials to learn easy DIY techniques.
7. Consider Blue Light Lenses
If you spend a lot of time using digital devices like computers and smartphones, opt for lenses with blue light protection. Blue light from screens can cause eye strain and disrupt sleep cycles. Lenses filtered to block blue light wavelengths provide relief from digital eye fatigue.
With this inside knowledge, you can upgrade your eyeglasses affordably. Use these tips to see savings along with clearer vision. Let me know if you have any other questions!