Bringing in extra money without leaving your home can be a lifesaver for housewives looking to supplement their family's income. Whether you want to pay off debt, build savings, or have a little extra spending money, there are many creative ways to earn cash without abandoning your domestic duties.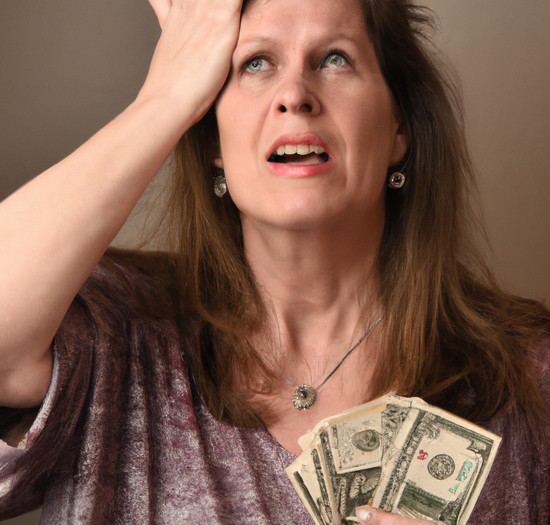 Check out these 7 great ideas for making money from home:
1. Freelance Your Skills
In the digital age, freelance work is easier to find than ever thanks to the internet and mobile work platforms. Freelancing allows you to leverage skills like writing, graphic design, virtual assistance, programming, data entry, and more from the comfort of your own home.
With just a laptop and wifi, you can connect with clients across the globe needing freelance talent. Consider signing up for popular freelance sites like Upwork, Fiverr, and Flexjobs to create an online portfolio and start bidding on projects in your niche.
The work you do will vary based on your expertise. Writers can get paid to write website content, essays, tech documentation, and more. Designers can create logos, ads, marketing materials for clients on demand. Virtual assistants can offer administrative support, data entry, customer service and other remote clerical tasks as needed.
Set your own rates and schedule to accommodate your family life. Start small by taking on a few freelance projects in your spare time and build up your clientele. Before you know it, you could turn freelancing into a lucrative full-time career without ever stepping foot in an office!
2. Try Direct Sales
Direct sales offers an opportunity to earn commissions selling products from leading brands directly to your network. As an independent sales rep, you'll promote catalog merchandise like kitchenware, jewelry, makeup, home goods, and more at in-home parties or online.
Popular direct sales companies like Stella & Dot, Scentsy, Pampered Chef, and Rodan + Fields are always recruiting sales reps. Get started by researching companies with products you love. Then buy a starter kit to showcase the items at parties held on nights and weekends.
You'll earn a percentage of each sale plus bonuses and overrides. Drive sales through social media marketing and virtual parties. With a few consistent product parties each month, direct sales can become a part-time job with full-time income. It also keeps you socializing with friends in a professional capacity!
3. Take Paid Surveys
In your downtime between household chores, tap into the lucrative market research industry by taking online surveys. Companies are always seeking consumer opinions to improve products and guide marketing decisions. And they're willing to pay people to provide feedback.
Signing up is simple and just requires filling out some demographic info. Then you can browse available surveys and complete them for cash rewards. Popular survey sites like Survey Junkie, Swagbucks, and InboxDollars make it easy to exchange your opinions for extra earnings.
Expect to earn around $1-$5 per 10-15 minute survey on average. While no survey alone will make you rich, combining multiple paid surveys throughout your week can add up without taking much time or effort. Treat yourself to perks like gift cards to your favorite stores when you cash out.
4. Rent Out Empty Space
Many families have unused living spaces that sit vacant much of the time. From a spare bedroom to your garage or driveway, any empty square footage could be worth leveraging to make money.
Renting out all or part of your home is easier than ever using homesharing platforms. On sites like Airbnb, VRBO and Roomorama, you can list available rooms, basement units or other lodging on your property to host travelers looking for short term stays.
Local parking apps like JustPark enable homeowners to rent out their unused driveway or garage to others needing convenient city parking. Determine the space you can comfortably offer paying guests. Set competitive nightly or monthly rates. Then earn substantial passive income simply by occupying your home as usual!
5. Provide Childcare
As a parent yourself, you already possess the experience required to care for kids of all ages. Consider putting your parenting skills to use by opening up a licensed home daycare.
This allows you to earn an income by watching other children alongside your own during the week. Set your own schedule and policies to accommodate a small group of kids regularly while their parents are at work.
To get licensed, you'll need to pass a background check, take some courses, and carry adequate home insurance. Ensure your home meets safety standards too. But once up and running, this can be an immensely rewarding home business. You'll provide a needed service for other families while earning money doing what you love!
6. Sell Crafts and Homemade Goods
Tap into your creativity to dream up homemade items you can produce and sell for profit. From knitted scarves to carved wood signs to gourmet food gifts, the possibilities are endless. Focus on designing products fulfilling a real consumer need or sparking joy.
Handmade marketplaces like Etsy and Zibbet make it simple to open up your own online shop. Photograph your creations and list them for sale. Price products competitively but also account for materials and time.
Promote your shop on social media and at local craft fairs. Every item sold generates income to pad your pocket without requiring you to be away from home. Soon your artisanal brand could take off!
7. Hold a Garage Sale
Take advantage of spring cleaning by holding a garage or yard sale to earn fast cash from clutter collecting dust in your home. This flexible gig allows you to set your own hours and work right from your driveway.
Aim to schedule your sale during peak garage sale season. Then gather like-new items from around the house that your family no longer uses – furniture, clothing, electronics, appliances, toys, tools, books, and more.
Display everything neatly with clear pricing. Market your event on community websites and draw attention with balloons and signage. Be prepared to negotiate discounts on slow moving inventory. When all is sold, just deposit your earnings!
The Bottom Line
As a busy housewife and mother, finding a money making strategy that fits into your jam-packed schedule can be a challenge. Fortunately, there are now more options than ever for earning income from home during naptime or after bedtime.
Experiment with a few of these ideas to see which yield your ideal balance of extra cash versus time investment. With dedicated effort, you may be able to replace or even surpass a traditional 9 to 5 income over time. Most importantly, maximize the flexibility to be your own boss while still being fully present for your family when they need you most.